Twenty four year old Carley Watts (@carley_watts), from Norwich in Great Britain has, over the past five years, been a highly sought after lingerie and glamour model known for her startling blue eyes and platinum blonde locks and sumptuous figure.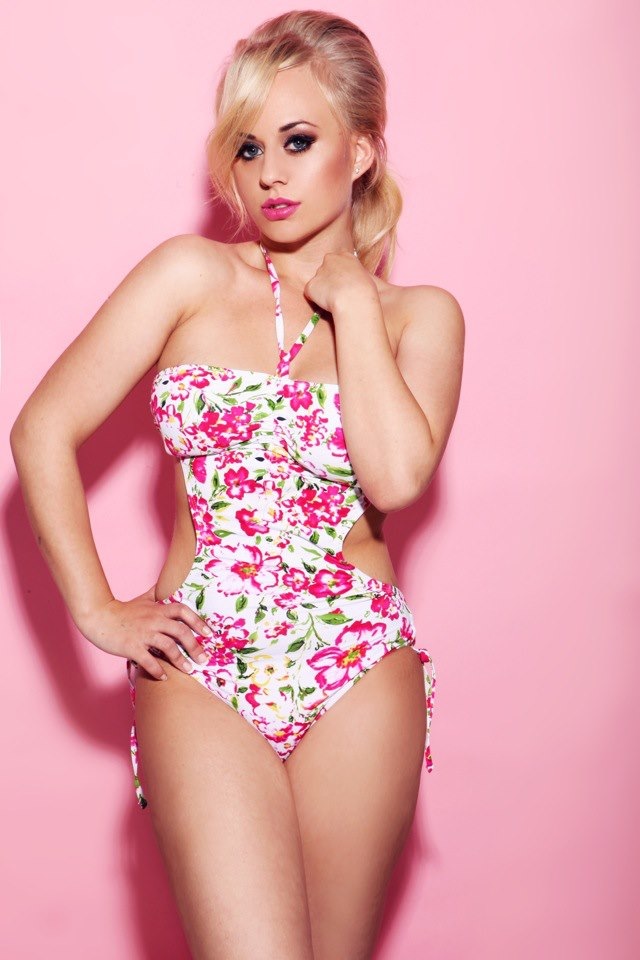 With a fast growing and dedicated online following recently parts of her life have been bared and put under the spotlight for the eyes of the international community. However, this highly talented and sure-minded blonde-bombshell has bounced back with great fervour and passion to the utter delight of her audience.
"I love what I do," she declares, "Everyday is different and I love that variety.  I am involved with various types of modelling, obviously I do a lot of glamour and lingerie but also I do some weird and wonderful fetish work – I just kind of fell into doing this and actually love it."
"It's hilarious some of the things that I have to do and I've met some amazing people!" she adds.
THE MODEL OF MODELLING WORK.
The mechanics behind being a professional model are often not understood by those outside of the industry. Carley explains that most of her work comes from word of mouth where recommendations result in new and repeat work.
"For that reason I spend a lot of time networking with people in the industry," she explains, "It's so important during shoots to be both fun and professional so that they want to work with you again. I also spend lots of time replying to and sending emails (it's not all glamorous all the time) and it's so important to always be busy. Either working or chasing down work."
As far as work is concerned, although Carley does work with an agent, she realized earlier on the importance to take control of her own future. In this vein she has spent many years establishing strong relationships with different photographers to suit different projects, MUAS and models.  Always, quick to compliment and credit others when necessary on the whole Carley spends the time offshoot working for herself developing freelance work.
"I have made so many long term friends in the industry who are always willing to help if I need it but generally I prefer to work independently," she explains.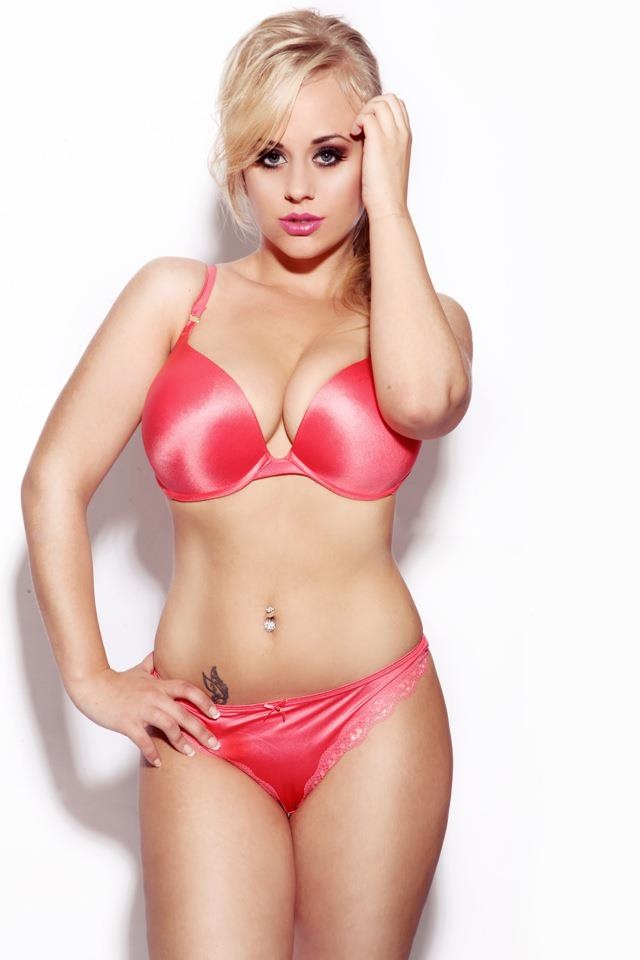 "Most of the work I do now is for pay to view sites, different photographers for their portfolios, syndication for magazines and newspapers," she continues, "I have also been involved with some TV and film projects recently which are due out later in 2014."
And what new adventures will 2014 bring to young Carley?
"I am currently working on getting my own site up and running which is exciting," she says with a smile, "Plus I have plans to shoot in the states later on in the year."
I also have some exciting film roles coming up which is kind of where I want to move my career to next. Travel and culture is really important to me as well so I want to ensure that I travel for work as much as possible this year. And, to be fair after 6 years of modelling it's nice to try something new and achieve some new ambitions and dreams. I really want to mix it up a bit and cram as much into the year as possible!"
LOWERING THE VEIL.
IN August 2013, Carley received a lot of attention and made headlines when she made the decision to retire from glamour modelling and to wear a Muslim veil for her then fiancé.
"It was a crazy time," she reveals, "Everyone having an opinion on something that had been twisted and changed by the media from country to country! I think this did have a knock on effect on the relationship which is why I decided to eventually end it. Sometimes loving someone is not enough to make things work when there are so many other people and cultural differences involved,"
Obviously it is a shame but I am back on the market again now," she concludes happily.