Michael Jacobsen: WHAT I ASPIRE TO
Looking at it from the outside in, it appears difficult to keep your feet on the ground when all of your ambitions have you aiming for the skies. It takes an entrepreneur to realize that the only way to do this is to build it brick by brick, stone by stone, always looking at how you can get higher and never forgetting the importance of foundation.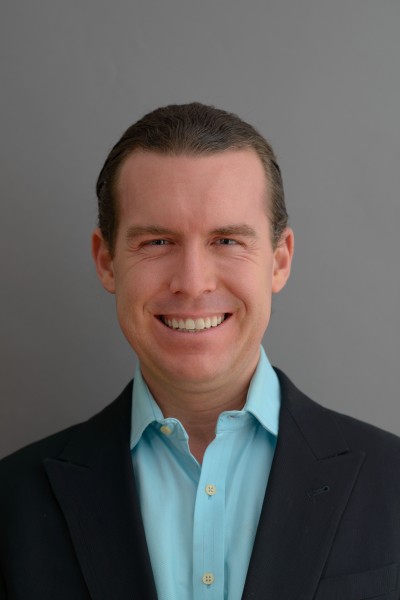 Michael Jacobsen is a bestselling author and serial entrepreneur who is known for co-founding and producing Dirty Dancing on Stage, the world's highest grossing theatrical production and co-founding a £100 million property company with assets in theatres and stadiums. Scores of entrepreneurs and SMEs around the world owe him for helping them start their businesses and he has demonstrated, repeatedly, that his success is less to do with good fortune and more to do with understanding the nature of business.
Australian by birth, Michael currently resides in London and has from a young age pursued a life of intensive learning and development. Studying business at university he obtained postgraduate qualifications from the Australian Securities Institute, the governing body for the financial services sector in Australia, which lead him to make a deep footprint for himself in the financial sector.
"I initially worked as a stockbroker," he opens up, "And the profits allowed me to invest in property and Angel invest in businesses. I then collaborated on the development of entertainment property such as theatres, arenas and stadiums which led to greater activity in the Creative and entertainment sectors."
LEARNING THE LANGUAGE OF BUSINESS
Delving into the world of finance as a stock broker, Michael was responsible for investing his client's money in publicly trading companies and as such spent a great deal of his time studying businesses, "You begin to understand how they work," he describes, "And what makes their Founders and management tick."
This understanding led him to be able to apply these 'big picture assessments' to the projects he supported as an Angel investor working with SMEs.
"I think business is a learned process," he says, "As long as you have a passion for it. The gift I was given was passion for business and a passion for people. Once you have a passion you tend to have a greater aptitude to pick up more skills and to excel at something. I myself am a great advocate in the lifelong learning of all aspects of commercial life."
Unsurprisingly, Michael has been heavily involved in a number of prominent projects that have received major international praise. As an example, he was the co-owner of the global IP rights to Dirty Dancing the Stage Show which he co-produced around the world including a long run at London's West End.
He has worked on large scale venue developments in Asia-Pacific as well as numerous entertainment productions that have included the likes of major performers such as Sir Elton John, Barba Streisand and Pink while outside of the entertainment arena he has sat on the board of the global coffee chain Gloria Jean's Coffees, which has stores in forty three nations around the world.
"A Founder and Entrepreneur must strike the balance between innovation and execution or working 'in' the business as well as 'on' it," Michael explains, "In order to grow a business they must have a team they delegate to execute their vision, and a team who believes in the vision they have created."
He goes on to add, "So far as me, I set the vision for my companies and continue to focus on innovating and growing, whilst appointing capable people to run the business. I ensure these people believe in the vision I set and we then set tangible goals together and this enables me to be hands off and let them run the business to these guidelines."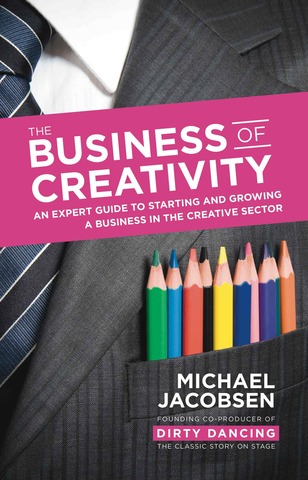 THE METHODOLOGY OF A HIGHLY SUCCESSFUL ENTREPRENEUR
Michael explains that he relies heavily on systems to maintain efficiency and striking that abovementioned balance between execution (emails, meetings) and innovation, "I believe that with the right systems you can manage a large workload in a relatively organised and stress free way."
Planning each project in advance with key milestones for the teams managing them, Michael meets on a weekly basis with the responsible managers to discuss these milestones and the associated outcomes, "Each meeting is outcome based," he says, "We don't just chat about the week and the weather and this means that there are clear outcomes arising from each meeting which can be executed and turned into milestones for the week ahead."
Taking on his fair share of these milestones, Michael believes that success cannot be measured in terms of time spent working on a project but rather by outcomes in line with the vision. As such systems and outcome based thinking is a vital component of his philosophy.
"And while all projects are top heavy in terms of time at the beginning and inevitably all have issues that arise along the way which demand a chunk of time what we're speaking about is the all-important management of the general day to day lifecycle of the project. If this is handled correctly the issues are usually easy to sort,"
And not being afraid of failure but rather inspired by it is another important mind frame. Entrepreneurs are creators, generating something where nothing exists and a spark of an idea leads to innovation which leads to a tangible company, "I have had projects which didn't work out as I had planned, didn't make the money I expected them to make or faced extreme challenges. I think most serial entrepreneurs would be in the same boat as me on this one. The key is, in the process, to never compromise on your vision. "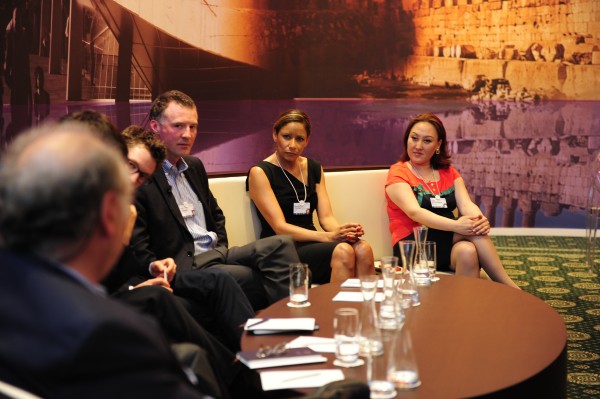 SOURCING NEW PROJECTS
When it comes to new projects and choosing what to lend his Midas touch to, Michael has a highly structured system in place to tackle the many projects and responsibilities demanding his time. Explaining that he divides his time equally amongst three main areas of his working life.
His own entrepreneurial projects, his writing and the many speaking engagements where he inspires, leads and educates the future business leaders of the world take up one third.
His not for profit work for the British Library, School for Creative Start Ups, Techstars Accelerator and a few other important organizations targeted at supporting business start-ups take up another third.
And his sitting as Non-Executive Director on various boards pertaining to the entertainment, media and food, tech and food and beverage sectors takes us the remainder.
"I am fortunate to have access to a good pipeline of activities and offers," Michael says, "I get involved in a project of my own or take up a Board seat invitation if it fits with my own personal vision that include whether I think I can add serious value to it, if I genuinely believe in the opportunity and not just the monetary value of it and most important of all, if I like and respect the people involved."
With such an outflow of energy into his businesses and the support he offers to others Michael is insistent on getting his down time and firmly advocates that physical activity is vital to a person's overall energy and health as well as lowering stress.
"I travel incessantly for pleasure and I read everything I can lay my hands on, especially about business, time management and physiology," he tells us, "It's so important to take in as much as give out."
RECRUTING THE BEST
With there only being so many hours in the day and so many days in the week, Michael reveals that his preferred system of recruitment is actually via word of mouth.
"I insist on meeting with the person and talking with them," he describes, "I like to make my own assessment of their skills but mostly to assess their alignment to our vision and values."
This alignment to the vision and values of the business is very important, Michael points out that it isn't possible as a third party to keep people motivated 24/7 and that people have to believe in what they do and see it as bigger than any one individual. This is what truly motivates them.
"Harvard studies show that to employees, appreciation is more important than money," he reveals, "And whilst I always pay above market, I show genuine appreciation to my staff as I genuinely respect them putting their heart and soul into their work as well as their time. I pay for their time but I can't repay them for their heart and soul."
Regularly engaging all employees with their vision is important as is having a very flat structure, Michael points out that he doesn't believe in hierarchy and that anyone in his companies is free and encouraged to come to him with ideas.
WHAT'S NEXT?
Michael's main focus for the up-coming year is launching his new company, a social business called the Global Entrepreneurs Agency (GEA).
Working with entrepreneurs from growing and emerging markets abroad and assisting them to do business in the UK and ultimately move their businesses here is the main focus of GEA.
"Britain is undoubtedly one of the world's venture and business capitals and can add immense value to growing businesses from abroad," he tells us, "The problem is they need advice and can't afford private sector consultants or Non-Executive Directors to fulfil their potential. GEA is designed to provide them with low cost, subsidised non-executive advice and support."
Partnering with London and Partners, a commercial partner of theirs, they are working closely with UK Trade and Investment as well as British and foreign embassies locally and abroad to see this endeavour to its fulfilment. He is also working with some overseas governments in an advisory capacity on entrepreneurial and Creative Sector policies.
A second focus for Michael is completing another book entitled The 11 Laws of Global Business, which will no doubt become yet another bestselling bible for the twenty first century business person.
CONCLUSION
Everyone has a role to play in this world, Michael explains, and entrepreneurs are no better or worse than anyone else, but the role they play needs to be understood better than it is.
This role is one of creation and visualising something, manifesting it into reality in a way that changes people's lives for the better. It must give more than it takes and that fulfils a genuine need in people's lives…
"That's what I aspire to do with my businesses and I think that's the key role of an entrepreneur," he concludes.