In 1966 a film was made that opened the eyes of millions of people worldwide regards to the efforts of George and Joy Adamson as they rehabilitated and returned a lioness named Elsa to the wilds of Africa. More recently, a YouTube video was created regarding the similarly successful rehabilitation of Christian the lion which has been seen, to date by over half a billion people worldwide since its release.
.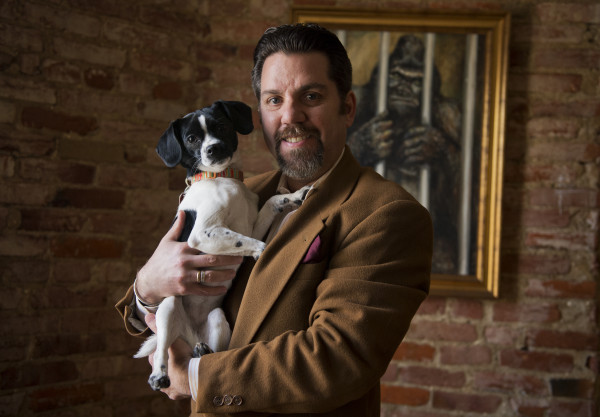 The Born Free Foundation, as it stands today was set up in the United Kingdom in 1984 by actors Virginia McKenna and her husband Bill Travers, their son Will who acted together in the original film in 1966 with the intention of keeping wildlife in the wild.  The Born Free Foundation has emerged over the past three decades into a well-respected global animal protection and wildlife conservation charity that has a series of significant international campaigns including Zoo Check Campaign, Elefriends Campaign, Wolf Campaign, Dolphin Campaign, Primate Campaign, Big Cat Campaign and the Bear Campaign.
Born Free's mission of "compassionate conservation" has inspired the participation of millions of people worldwide from all walks of life, including celebrity film stars to local businessmen. More than a decade ago, a significant further development occurred when the organisation established Born Free USA in Washington, DC. We recently caught up with Adam M. Roberts, the recently appointed and highly engaging CEO of Born Free USA and acting CEO of the Born Free Foundation.
Speaking with me over the phone, Adam struck me as an immediately friendly individual confident in the important role he has found himself in and sure of the direction his life has taken, "I graduated college in 1990 with a degree in English literature and although my education had little to do with animals I was always very interested in working to save them," he relates, "It was an ethical personal compassion I felt, even if it was not supported by any scientific academic background."
Nevertheless, his first job was in DC working in animal welfare and within this position he was soon looking at legislation to further protect animals and this branched into the realm of UN treaties to protect endangered and exploited animal species, "These are the treaties that govern the trade in endangered animals."
Like the UK, America's laws on animal protection and especially endangered animal protection are not entirely air tight. This is a situation that has come about not because the politicians and those involved in writing the treaties and the laws don't care, but rather because those who are perpetrating the trade in endangered species, be it animals to own, or hides to sell or ivory or rhino horn for medicines, are actively looking to create loopholes and weaken laws.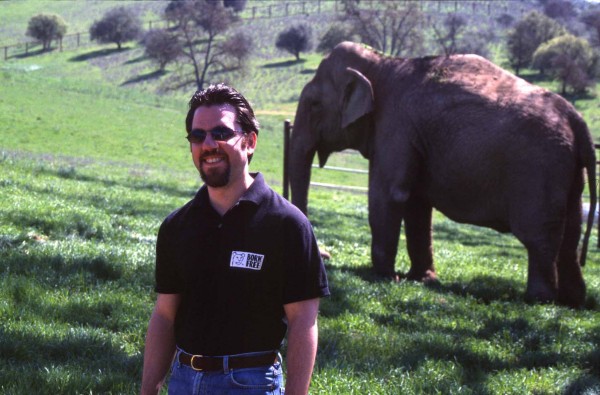 "In 2002 I had the opportunity to speak with my friend and colleague Will Travers about how important it would be to bring the Born Free Foundation message of compassionate conservation to the American public," and Born Free USA was launched with Adam setting up the charity as a volunteer. At the start of 2005 he came on as a full-time employee – one man with a laptop, printer, and home office, and Born Free USA was launched.
People love nature; they associate the wild, animals, lions, leopards and tigers with adventure and a freedom that they may not have themselves. In his circle of friends and associates Adam reveals that people are always interested in what he has to do, "When I'm in Washington DC my friends and associates include lawyers, doctors, and political campaigners, but people always want to hear all about what I'm working on – they relate to and are inspired by our animal protection campaigns."
Part of this fame comes from the successful movie, Born Free and the associated media including the trilogy of books written by Joy Adamson and the 2011 novel Born Wild by Tony Fitzjohn which has a resonance in people's hearts. And the aforementioned Christian the Lion YouTube video which has been seen across the internet.  But it is the work behind the scenes, that isn't seen on screen or on paper that is so important. The functioning of Born Free as a business, with a mission that needs to be pushed every single day.
And, while it does and has put Adam in the position to interest the right kinds of people in the Foundation, to build relationships and influence the people who can help make the important changes he is quick to make it clear that they have to employ a strategy to affect the right kind of change that will have the required results.
The purpose of Born Free USA is not only to educate people on the importance of conservation education but also to actually get the support they need to make change. Laws governing the exploitation of endangered species need to be changed or enforced; the demand for contraband products relating to endangered animals like rhino horn and elephant tusk needs to be removed;   and those businesses involved in the logistical movement and transport of these products need to take  a stand against such commerce.
"It is the minority of people who are causing the issue," he points out, "Most people do not see a wild animal —  be it a lion or an elephant, a tiger or a wolf or a cheetah — and think to themselves that they want to see it behind bars in a zoo, or dead and stuffed on a mantle. It is the wealthy elite, the minority found in most countries. The trophy hunters in America, the rich Chinese businessman who is making money on a tiger farm and tiger trade, the Asian medicine demand on rhino horn. These people who think they are above the law and think only of money are creating the demand."
This group of business people who trade in this highly illegal and therefore expensive contraband need the products to be shipped. This is where business people involved in logistics and shipping in these countries need to take a stand, "In the supply chain of this industry logistics play a vital role, either in getting the animals or their skin or the horns and tusks out of the countries and into the market. All companies working in transport need to know what they are delivering.  I am very concerned that these company owners are turning a blind eye to what's in the crates they ship."
Poaching is highly illegal and incredibly dangerous as wardens and those who are paid to protect the animals in these different countries lay their lives on the line daily to protect their native wildlife.
"Poaching is all about demand," Adam emphasises, "If the demand isn't there the poachers wouldn't have a reason to engage in this deadly business."
Recently, thanks to Twitter and Facebook campaigns, celebrities who enjoy game and trophy hunting have been highlighted and shamed across the internet. Once again, the power of the internet has proved a vital component in reducing the demand by opening the public's eyes, further reducing the public demand for products. Animal skins, rhino horns and ivory are now things that people turn their noses up at.
Public attitudes about the consumption of wildlife parts and products is incredibly important.  "There is a pendulum swing," he describes, "Bans and laws change according to public pressure. For example, there was a commercial ban on ivory that was passed to reduce the poaching of elephants… it was definitely needed because the African elephant population between 1970 and the late 1980s was cut in half. So the industry significantly dried up as was the aim. But under pressure from ivory trading nations the commercial ban on ivory trade was relaxed and poaching and the price of ivory escalated again.  Hence the pendulum swings back and forth."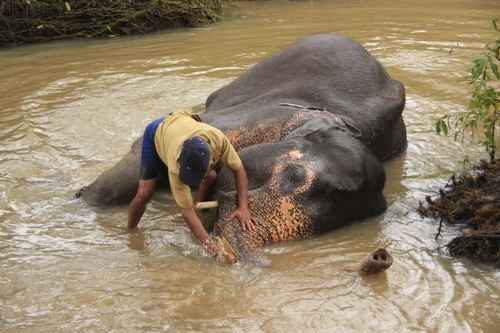 There are some cases where elephants can do damage to the land on which they live, but this is natural. And as elephants knock over trees they create habitats for other wild animals in need. The key, Roberts says, is to find ways for humans to co-exist with wildlife. Elephant herds will bring revenue through ecotourism to the communities who live with wildlife for decades. But all too often governments instead turn to consumptive uses of wildlife including ivory trade and trophy hunters.
It may start with professional hunters, but the loopholes in such laws allow trophy hunters and poachers to take advantage and then the numbers are soon cut down again and it's up to campaigns run by the likes of Born Free to create pressure to change the laws again before the animals become extinct.
"It's disgusting," Adam says, "And driven by greed more than anything else. The people who poach do it because they are paid handsomely to do so."
"And what we are seeing today is not good news," he continues, "We are caught in a poaching crisis with thirty five to fifty thousand elephants being killed each year. The tiger population in the wild is actually lower than it is in captivity in America, lions are being hunted not only for retaliatory killings but trophies, cheetahs are being traded as pets, and more than a thousand rhinos were poached last year in South Africa alone."
THE STAFF
Conquering the issues mentioned above would be far more difficult without the hands on work of dedicated people like Adam and the international body of people who work tirelessly for Born Free both professionally and voluntarily.
"Born Free staff come from all walks of life," Adam explains, "A varied group including those with expertise in marketing and public relations, campaigners and scientists. We also work with a high number of professionals with animal care backgrounds that rescue and rehabilitate animals in need in Africa or Asia. And, wherever possible, release these animals back to the wild where they belong."
Running a number of high profile campaigns and doing whatever it takes – including biking Mount Kenya, or Will Travers climbing Mount Kilimanjaro – to raise funds for their projects,  Adam says that the most important thing for working with Born Free is not your qualifications but your passion, your interest and your drive to get it done, "We've had some people who have been working with us for twenty five years," he says, "And people become involved to help in any number of our campaigns that range across a wide selection of issues for a number of very important animal species."
It all relates back to attacking the problem on the main fronts: the poaching on the ground, the movement/logistics of the product and eliminating the demand — different people find themselves in different positions to help.
"Governments need to amend policies, people need to adjust preconceptions and charities need to put money into anti-poaching to stop them killing," Adam says, "However the biggest things are that corporations need to ensure that they are not complacent or complicit in the trade. They need to be sure that they're not shipping contraband and need to be corporately responsible to not be a part of it."
You can also be involved in it. Activists are needed to write letters and start writing campaigns to fix certain legislation and pressure governments into taking control.  If you wish to be involved you can sign up for Action Alerts, regular emails containing details of campaigns that can do with your input and support. "The bottom line is that we need help to save animals anywhere – we need corporate contributions and donations from the wealthiest among us; we need letter writers whether in school or retired. Everyone can do something to create a more compassionate world."
Rescue centres also need support, "We're taking lions from zoos and restaurants in Ethiopia, or cheetahs from households and giving them a lifetime humane accommodation," he says, "Sometimes animals cannot be released into the wild and so we give them to a humane home where they will be properly looked after."
Ultimately
Ultimately, what is needed is a change of people's attitude towards charity, "Corporate dollars are more readily available than charity dollars, I think," Adam says. "Big companies raise millions, billions of dollars annually. I imagine how much of a difference we could make globally with the same level of revenue. People should invest in charity. Corporations and individuals can get involved and know that they're making the world a better place. It's why some companies have programs in corporate social responsibility – because it's all of our responsibility to make a difference. I often say that for some species, some wildlife populations, the question is not whether they will go extinct in my daughter Mia's lifetime, but in mine. Hopefully, if everyone accepts their responsibility to make a difference, elephants, lions, rhinos, and tigers, will indeed survive for centuries to come."