Pembina Pipeline Corporation Announces $105 Million New Gas Processing Plant at its Musreau Facility
by Endeavour News
.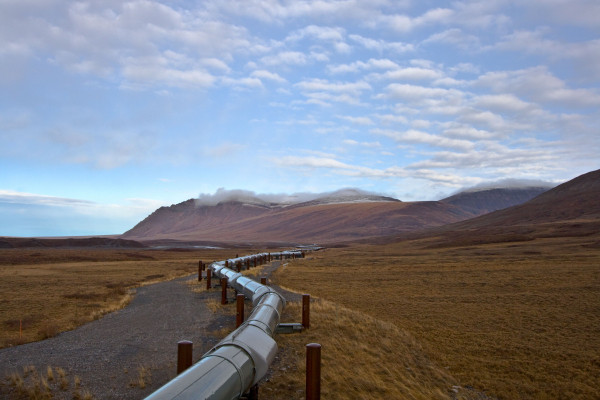 Pembina Pipeline Corporation ("Pembina" or the "Company") (TSX: PPL; NYSE:PBA) announced today that it plans to construct a new facility and expand its gas processing capacity at Musreau by 100 million cubic feet per day ("MMcf/d") ("Musreau III") for an estimated cost of $105 million.
"The areas surrounding Pembina's existing gas processing facilities at Musreau, part of our Cutbank Complex, continue to be a focus for our customers producing liquids-rich natural gas," said Stuart Taylor, Pembina's Senior Vice President, NGL and Natural Gas Facilities. "Musreau III allows for additional processing and Pembina's customers benefit from our ability to provide an integrated service offering including pipeline transportation and fractionation services. Musreau III will leverage the engineering and design work for our Musreau I and Musreau II facilities and will use the same pipeline lateral to access our Peace Pipeline System. With the successful execution of our Musreau II facility nearing completion ahead of schedule and on budget, I am confident that Musreau III will bring another win for us as we will use our proven 'assembly line' approach to facility design and construction."
Musreau III, which is underpinned by long-term agreements with several area producers, involves the construction of a 100 MMcf/d shallow cut facility which will be built adjacent to Pembina's existing Musreau facility and its nearly complete Musreau II facility. Pembina expects Musreau III to have liquids extraction capacity of approximately 3,000 barrels per day ("bpd"), subject to gas compositions. Similar to the Company's other gas processing facilities, the agreements for Musreau III are take-or-pay in nature and provide flow through of operating expenses. Subject to regulatory and environmental approval, Pembina anticipates bringing Musreau III on-stream in mid-2016.
"In total, once Musreau III is complete, the Cutbank Complex will have approximately 570 MMcf/d of shallow cut processing capacity, 205 MMcf/d of deep cut processing capacity and will produce roughly 25,000 bpd of liquids for transportation on our Conventional Pipelines," said Mr. Taylor. "We are happy to be adding another long-term fee-for-service asset to our portfolio that will feed into our integrated businesses. Projects like this benefit both our customers and shareholders and allow us to continue producing sustainable returns."