For a country to develop and grow economically and for people to be healthy, wealthy and wise there is a long list of essential things that need to be put in place.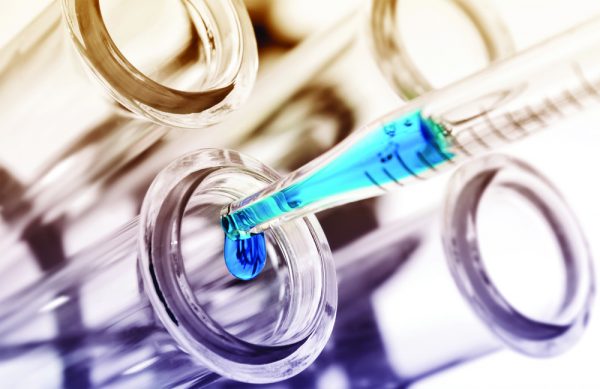 Roads need to be laid and maintained, schools and hospitals need to be built and telephone and Internet connectivity need to be established, but before any of this can occur, safe water needs to flow. Enter the state-owned municipal company, The National Water and Sewerage Corporation in Uganda, who have taken on the challenge of providing clean water and sanitation for its people. Endeavour was fortunate enough to speak with Managing Director, Dr. Silver Mugisha about the project.
The National Water and Sewerage Corporation (NWSC) Uganda is a Public Utility Company, completely owned by the Government of Uganda. Established in 1972, the corporation's mandate is to operate and provide water and sewerage services in the areas entrusted to it, on a sound commercial and financially viable basis.
Since inception, the NWSC operations have expanded from 3 towns (Kampala, Jinja and Entebbe) in 1972 to 97 major urban centres across the country (with a total population of over 5 million people) in 2015. Furthermore, water service coverage in NWSC towns is estimated at 79% for which over 96 million m3 of water is produced per annum from 33 water treatment plants and 77 water production facilities, all distributed through over 8,000 km of water mains.
Additionally, as Dr. Mugisha points out, NWSC operates 26 wastewater treatment facilities with a total sewer network length of more than 700 km. In total that's a staggering 405,140 water connections, 19,300 sewer connections and a total work force of 2,473 staff.
"The vision of NWSC," he explains, "is to be a leading water utility in the world and our mission is to provide efficient and cost effective water and sewerage services using innovative managerial techniques and customised solutions for our customers."
Every stream has its course.
The 1990s saw a period of infrastructure development that stemmed from the run-down of systems during the period of the Country's political turmoil prior to 1986. Dr. Mugisha explains that the reconstruction continued through the millennium decade. During the latter part of the 90's it was noted that the commercial orientation of the corporation was lacking as it was plagued by a number of operational challenges, including high water losses and low productivity.
In order to improve performance, the NWSC adopted a two-tier process or business model. First, a set of long-term strategies was formulated through a corporate plan and later, a performance contract with the Government, establishing a platform for subsequent tailor-made activities at a tactical level. Secondly, within the overall framework of the corporate plan and the performance contract with the Government, a series of high impact short-term performance improvement programmes based on home grown solutions/approaches enabled the operationalisation of long term plans.
"These initiatives positively impacted on the Corporation's performance," Dr. Mugisha points out.
Course change and massive growth.
In November 2013, under the leadership of the Board and a new management team, the corporation changed its strategic focus and launched a 5-year strategic direction that provided the corporation with a new outlook and key strategic interventions, while taking into account the wider stakeholder expectations, policy directions and competitive environment.
The strategic direction came at a time when the corporation was at cross roads with a good historical performance record, and a growing demand for services across the urban divide in Uganda, "The strategic direction was aimed at gearing the corporation up for transformational changes in its operational and geographical mandate, as well as highlighting the corporation's contribution towards the national vision of transforming Uganda from a peasantry to a self-sustaining economy."
He adds that over the last two years, the corporation has implemented a series of pragmatic and innovative interventions aimed at accelerating the achievement of the strategic direction goals and providing water for all. These include a systematic and quite aggressive expansion of the geographical coverage that resulted in an increase of the number of NWSC service towns from 24 to 97 towns across the country in a space of just 2 years. There has also been a massive infrastructure growth with an annual average of 1,200 km of water pipe network extended across the country compared to an annual average of only 80 km that used to be extended. This unprecedented growth and transformation in the business and service model of the corporation redefined NWSC's role in the Ugandan water sector and service delivery.
One of the biggest challenges facing most water utilities in developing countries is the high level of Non-Revenue Water (NRW) that includes both physical and commercial losses (mainly caused by illegal water use and water theft). To combat this the corporation initiated a pro-active community-based illegal use reduction programme through the WALOPU (Water Loss Prevention Unit) where the corporation partnered with the Police and community to fight illegal water use and reduce NRW.
With this in mind, emphasis has also been put on improved engagement with local authorities and communities to minimise the challenges of inadequate physical planning, catchment protection and customer service. Water Community Communication (WACOCO) Clubs, and Water Baraza have been introduced in order to improve communication between NWSC and the communities and also to gain feedback on NWSC services, successes and failures.
Not only should water be readily available, the customer must find it as easy and convenient to pay for it as possible, so under Dr. Mugisha's guidance specific in-house innovations have been developed that have, he says, greatly enhanced customer services. Such initiatives as an E-Water Payment system, which saw NWSC partner with banks and telecom companies to create a first for settling water bills.
"Happily, the new billing system, which was developed in-house, has not only made it extra convenient to settle bills for the customer but it has saved the corporation almost $800,000 per year on licensing fees," Dr. Mugisha relates.
Social media has also been adopted as a powerful tool for customer engagement. Dr Mugisha explains that the rapidly evolving shift in how we communicate and connect has forced NWSC to rethink how it interacts with customers. Social media which in the context of NWSC is referred to as "social care" provides a direct path to customers and the NWSC has opened a 24hr social media customer care platform on twitter and facebook that serves customers on a 24hr basis. This has enabled NWSC to drive customer delight and loyalty, and in many cases better revenue performance.
There is a growing recognition and acceptance of the need to focus efforts on providing access to safe water and adequate sanitation to those without – these are mainly the poor. Dr Mugisha points out that a range of policy and practical changes must be considered for this to be achieved. In the case of NWSC, 'Water for all' has become the official policy direction for the Corporation. A Water Fund has been established purposely to facilitate network expansion especially in the new towns/centers added to NWSC operation areas or to low-income areas within existing towns/centers that are currently without network services. Dr. Mugisha explains that the main contributors to the Fund are the rich and closer access to the network shall significantly benefit the poor.
Likewise, the corporation has also systematically increased the number of pre-paid public water points in a bid to improve services for the urban poor communities. A total of 1,600 pre-paid public water points have been installed and the technology has proved successful due to the community involvement from project conception through to implementation and operation. Public Sanitation facilities (over 200) have also been built to complete the water and sanitation chain.
There are a number of major projects being implemented by the corporation as part of its effort to provide improved water and sewerage services in the areas of urban hygiene, sanitation and environmental protection such as the Kampala Sanitation Programme (Lake Victoria Protection Project) and the Kampala Water Lake Victoria Water and Sanitation (KW-LV WatSan) Project which aims to improve supply in Kampala metropolitan areas up to the year 2035.
A Water Management and Development Project (WMDP) is also being implemented under the watchful eye of the Ministry of Water and Environment. This crucial and highly anticipated infrastructure development is being funded by the World Bank at a cost of US$135 million of which $55 million has been earmarked for NWSC towns of Arua, Gulu, Bushenyi and Mbale.
In-house development and training.
Dr. Mugisha explains that in 2014, the corporation completed a restructuring exercise to realign the corporation structure with its strategy that would enable them to cope with the current and expected changes in the business environment.
The new structure organises the NWSC's operations into 2 business streams: Technical Services and Finance and Corporate Services, with 8 different directorates.
In view of the increased geographical coverage and scope of operations, NWSC's areas of operation have been clustered into 4 regions that include; Kampala Metropolitan Region, Central Region, North and East Region and Western and South Western Region.
"The demarcation of the regional clusters took cognisance of the need to ensure that the region and the constituent areas adhered to the agreed minimum economies of scale, revenues and break-even ratios," he elaborates, "The regional structure is aimed at enhancing operational efficiency and promoting financial sustainability of the corporation."
The corporation is cognisant that present and future improvements in operational efficiency of the corporation depend on the development of a cluster of well-trained professional managers and artisans who can meet the current challenges and the needs of the coming decades.
The strategic direction identifies human resources development as a key strategic goal commensurate with NWSC's core value of continuously developing and imparting relevant skills to staff, so as to improve service delivery. In the context of NWSC, training for human resources development is solely defined as a process of interactive participation, where staff are imparted with relevant, spot–on and tailor-made knowledge, with the aim of improving their performance. Dr. Mugisha explains that as part of its capacity development program, the corporation undertakes annual training needs assessments that translate into the annual training calendar.
One of their key aims is to strengthen and pay more attention to vocational skills development and the corporation is in advanced stages of building its own vocational training facility, Kachung Vocational Skills Development Facility (KVSDF), that will not only serve the corporation skills development needs, but also provide vocational training for the country and the region as a whole.
They have also strengthened their Training and Capacity Development (T&CD) department and their state-of-the-art International Resource Center (REC) through which the corporation provides training and capacity building to its own staff, in addition to external clients.
"Over the next 3 years, we expect KVSDF to be in place and also improve T&CD's performance as a training provider; embedding quality in the provision of training through accreditation of training programs; and also open KVSDF to the wider public, especially local Government and sister utilities in the region." He says.
Partnering with the right companies.
According to NWSC, supply chain is an essential element to operational efficiency and a critical ingredient for ensuring customer satisfaction and the corporation's overall success.
As part of the revamp, the corporation's emphasis has been placed on building 'brand trust' and reducing operating costs as two of the key drivers into effective supply chain.
A formalised ethical supply chain policy was built and put in place as one of the company-wide sourcing policies and in addition, NWSC works with suppliers with a lifetime partnership philosophy.
Regular communication is crucial to keep everything as efficient as possible and annual suppliers' workshops are organised to get feedback and also provide support. "The workshop provides a good platform for sharing learning between the corporation and suppliers," Dr. Mugisha says, "We have introduced cross-functional teams and adopted a lifecycle approach to services and analysis of suppliers' performance in an integrated manner, while taking into account price, delivery performance, service, quality and reliability, and access to technology."
Thusly, the entire supply chain process has also been computerised in an effort to enhance efficiency and promote transparency.
Partnerships with other utilities in the region.
External services Department has been at the forefront in sharing NWSC's knowledge and expertise with sister institutions in the region in order to foster South-South as well as North-South Cooperation. Dr Mugisha explains that through the provision of external services to other utilities, synergies are created within the utilities that result in an uplift of performance, thereby providing the basis for sustainable operations in the long-term. Through External Services, the Corporation has been able to partner with several utilities in Ethiopia, India, Kenya, Tanzania, Zambia, Mozambique, Nigeria, Ghana, Rwanda, Trinidad and Tobago, Bangladesh, and Uganda amongst others. This is made possible by the existence of a well-balanced and motivated professional workforce. The Corporation, is playing a key role in supporting the Water Operators Partnership for Africa (WOP-Africa) and it has been the biggest mentor with more than ten WOP-Africa partnerships
Looking ahead.
As a result of good performance, the corporation won several regional and global awards in recognition of its efficiency improvements in revenue collection, excellence and innovation, infrastructure service delivery and replicating good practices to other utilities through the external services wing of the corporation. Among industry recognitions, awards received in 2014 included the Global Water Leaders Awards received in Paris, the African Water Utility of the Year 2013/2014 award received in Cape Town South Africa, Golden Europe Award for Quality and Customer Excellence received in Geneva and the most Compliant Public Entity in PPDA (Public Procurement and Disposal of Public Assets Authority) award received in Nairobi.
2015 and beyond.
NWSC efforts to improve access to clean water, sanitation services and water management have led to immediate and long-term economic, social and environmental benefits that have made a difference to many lives and progressively contributed to the country's economic and social transformation. Moving forward, Dr. Mugisha reveals that the corporation intends to maintain the momentum of the strategic activities and achievements attained so far and also aims to expand its mandate to cover all major urban centres within Uganda in a bid to ensure accelerated service and 100% coverage for water.
The Corporation is in advanced stages of finalising its 3-year corporate plan for the period 2015-2018. The new corporate plan is strategically anchored and takes cognisance of the 5-year strategic direction and is also in line with the overall Government policy direction. The strategic theme of the new corporate plan is "Continuous Improvement for Sustainable and Equitable Service Delivery" and the catchphrase is "water for all – for a delighted customer by a delighted workforce".
"We intend to draw from lessons and build on the past successes and espouse the elements of water service provision for all, infrastructure growth, water supply reliability, uplifting the profile and delivery of sewerage services, adopting SMART systems, customer delight, enhancing collaboration with various stakeholders, in a bid to create synergies for sustainable and equitable service delivery," Dr. Mugisha explains.
"We need to keep the water going and coming out as efficiently as possible," he wraps up.