It seems as though the price of gold is in a state of flux at the moment, with some of the biggest drops over the last month alone. Experts are calling this the perfect buyers market for those looking to invest in the precious metal. Let's take a look at what it is that could be causing this volatile state, along with what it means for those who want to invest.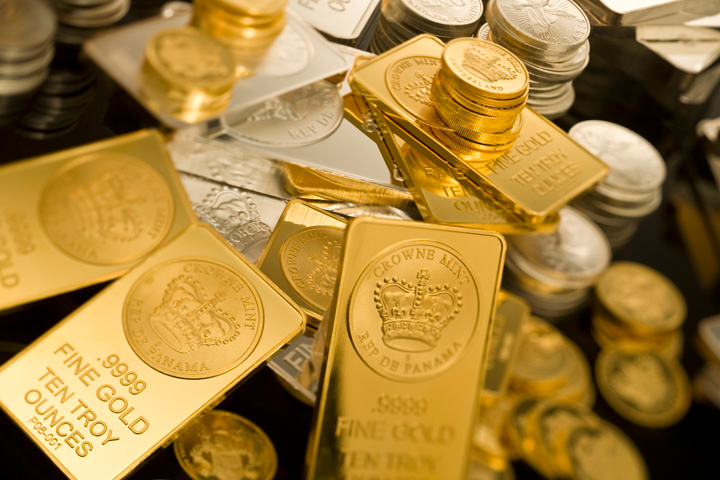 Dollar Strengthens
Much of the drop in gold prices has come due to the dollar strengthening, make gold expensive for those trading in places such as Asia. This has put off the usual buyers in countries such as Hong Kong, as it's not a financially viable market. However, for those who trade in dollars it has never seemed like a better time to invest in this precious metal.
Summer Months
According to Reuters, the demand for gold tends to subside in the summer months. This is due to less money being spent on gold jewellery, bars and coins. Currency takes over the trading markets, as more and more people head off on holiday. This trend means that the majority of summer months see gold prices dropping, before picking back up by winter.
Uncertainty in Europe
Another key factor in the drop of gold prices could well be down to the current uncertainty in Europe, particularly Greece. There have been rumours that Greece may default on its IMF payment in June after the Greek Prime Minister admitted he would not be increasing austerity measures. This led to Greek equities dropping by 3%; doing no favours for the rest of the investment world.
Media Propaganda
There has been much talk in the media surrounding currency in general, over the last few months. Some investment experts are calling this propaganda, used as a scare tactic to put people off of buying gold and silver. Whether it is being used as a scare tactic is difficult to tell. However it could have made an impact on the price of gold, that's for certain.
A Buyer's Market
With all of this in mind, it is easy to see how this has now become a buyer's market. Particularly for those who want to invest their dollars into something such as bullions, coins, or even gold mines. So, how does one become a buyer of gold while the prices are so low?
Research: It is imperative to do your research into how to buy gold, before tracking down a dealer. There are various ways in which gold can be bought and sold, not just through coins and bullions.
Specialist: It may also be a good idea to speak to a specialist about your intentions to invest in gold. They will be able to advise you on the best rates and potential sellers.
Track: Once you have made your investment in gold, ensure you keep a close eye on the rising and falling of prices. Your specialist advisor may be able to help with this.
Sell: When the gold prices rise, talk to your investment advisor about selling on. You may even be able to do this through the same channel you purchased from.
Remember, although gold prices are low now that doesn't necessarily mean they will stay that way. It is also good to remember that investing in anything is a risk, so make your decisions carefully.