Neighboured by Bury St Edmunds and Cambridge, The Highwayman's is within close enough proximity to the cities to benefit from the styles of their affluent economy and inspiring architecture while not close enough to be stifled or overshadowed by them.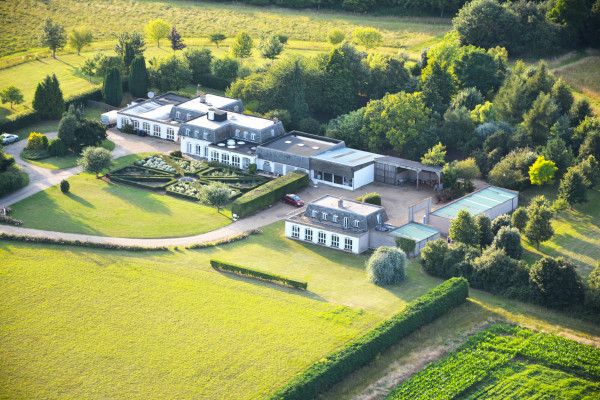 This is a region known for large patchworks of rural areas, rolling knolls, glens and forests in which cities and towns linger in the crevices like fallen pebbles. While only a short drive to any one of the cities or one of the main arterial roads of Britain (M11, A14), on foot you will find yourself surrounded by tranquility, the sounds of birds, the balmy spring air and dappled sunlight.
Today the Highwayman stands in a league of its own for the highest levels of comfort, luxury and professionalism. Owner Juliet Fisher has definitely gone out of her way to ensure that guests arriving at The Highwayman's will be wanting to return, however it has enjoyed a turbulent and controversial history that still haunts the spirit of the place.
"The Highwaymans belonged to the Ickworth Estate and was still used as curb heath land even in our lifetime," Juliet reveals, "Known as the Highwaymans haunt in the old days where they lurked to rob sick travelers along the black ditches which can still be seen along the boundary of our land, as well as people returning, with winnings from the Newmarket races."
The building that now serves as the Highwayman's Bed and Breakfast and Gallery was created as a vintner's house in the late 1970s as the land was granted planning permission to grow a 24 acre vineyard. Known as the Highwaymans Vineyard that ran successfully for a decade while also playing the role of a family house, "Highwaymans created wines such as St Edmunds Bury which was sold to P&O ferries and Tescos," Juliet explains, "However, erratic weather conditions and a lack of investment into English wines forced the vineyard to be returned to farm-land."
In the eighties the Highwaymans played home to a number of US military pilots and this lasted until 2007 when changing demands of the military left the building empty yet again.
Enter, Juliet.
No stranger to hard work and grafting Juliet is the matriarch of a large family including five children (four boys and one girl), a devoted husband Adam, and three cats, three dogs, 2 rabbits, 2 guinea pigs and ten chickens! She has worked for such notable hospitality names as the Hyatt Hotel Chain, The Dorchester and Centre Parcs occupying positions such as human resources, marketing and even event management and so she was perfectly prepared for the challenge of taking on the HiIghwaymans.
"Having started a family my husband and I ventured to Suffolk and moved into Highwaymans in December 2007," she recalls, "We had a business plan and some savings and the rest just fell to hard work."
OPERATIONS
The success of any establishment comes in the attention to detail and the small things always matter; a good hot shower, a tranquil night sleep and a scrumptious Highwaymans Breakfast as an example. An additional token feature of The HIghwaymans is that it cannot be seen from the Risby to Cavenham Road thanks to a line of trees so visitors have that magical moment as they turn the corner and see the building appear on the horizon.
Eight bedrooms, holiday homes, solar panel energy, air source heat pumps with breakfast and dining in the Art Gallery. This is the perfect getaway for couples and families to get away from the cities and get a lungful of fresh air and a taste of the local area and it is all down to design.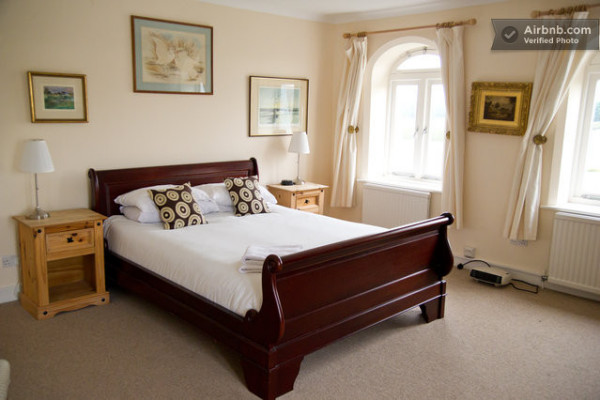 Speaking at the Chamber of Commerce earlier this year Juliet explained, "I personally set up the Highwaymans with the intention to expand and enrich the cultural life of East Anglia and provide a community destination,"
With this as a driving force the Highwaymans offers not only the highest standard of accommodation and a stunning one of a kind art gallery, perfectly suited for the surrounded sublimity but also a range of events to ensure guests enjoy what is on offer both and inside and out. Clay pigeon shooting and yoga retreats, theatre-dining evenings, painting and photography workshops, wedding dinners, wakes, team building days and even corporate meetings, "We also run the café, tree walk and an antique and collectable gift shop,"
One of the many things Juliet is passionate about is nurturing the enterprises of the next generation, "I'm a mother myself and have seen how the challenges in the economy and education system does not guarantee a job after school or university," she explains, "That's why it's so important to motivate and inspire young business minds and young entrepreneurs, giving them the opportunities to develop lucrative careers. It's not only good for the local economy now, but it could make a huge difference in their lives later on as well."
Drawing upon her marketing experience Juliet's methodology is simple but highly effective, "The HIghwaymans entices visitors from further afield looking to get a taste of the countryside and as the more time they spend here the more money they can spend within our local economy,"
And it certainly works, with long lists of reviews on Tripadvisor going back seven years which have earned four and five stars repeatedly and continually use the words, "Peaceful," and "perfect,".
 "The beds are very comfortable, the pillows smell fresh and the showers are hot and invigorating," is one of the reviews that would put it above a number of other hotels and bed and breakfasts in the region but the thing mentioned the most has been the efficiency and warmth of the hosts and the courteous, engaging staff.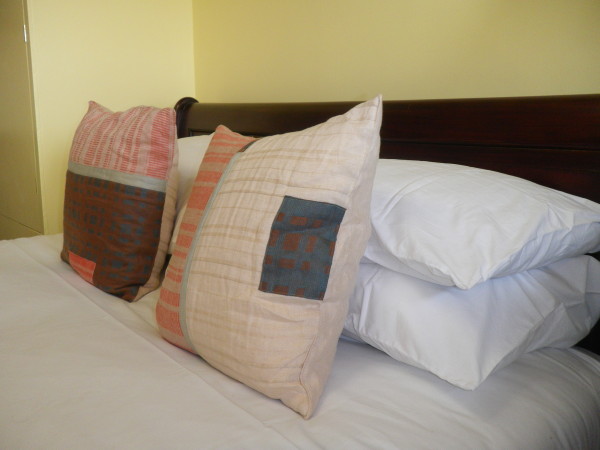 "We have five full time staff," Juliet says, "And Adam and myself, the numbers can go up with part time staff during functions such as weddings which we are fully equipped for. Our staff are all trained to the hospitality industry's standards with regular revisits to make sure everything is at the very best."
The catalogue of requirements that customers and guests expect today when booking a room at a bed and breakfast or a hotel have changed significantly in the past seven years. According to an article in the Wall Street Journal published last year the number one question being asked by potential guests on an international level is the how good the broadband and Wifi coverage is. This has put pressure on more rural destinations that in the past may have been favored for their isolation, to step up and make internet accessibility one of their solemn offerings.
"The Highwaymans is fully connected," Juliet assures, "It has to be for the wide range of events that we host. It's not just about guests being able to keep up to date with what's happening on Facebook and Twitter but importantly for the local businesses and artists we represent at our Gallery and store." Gift Shop
WHERE TO VISIT
Close to Cambridge and Bury St Edmunds, a stay at Highwaymans can offer delightful trips into these cities that can offer completely different worlds of variety.
Cambridge, famous for its University has a culture that has been shaped around the vibrant student population with boutique coffee shops, restaurants and open manicured grounds.  Under a skyline dominated by the university's renowned Cavendish Laboratory, King's College Chapel, and the Cambridge University Library the evenings come alive with carnivals, street parties and regular nighttime events. Music, stage performances and comedy are on offer in this smelting pot of culture, nationalities, religions and educations. Cambridge is a place where it is better to park up and take to the streets on foot.
The busy market town of Bury St Edmunds, originally called Beodericsworth in Suffolk, is known for brewing and malting and is home to the large Greene King brewery. This historic gem of a town brims with a richly fascinating heritage and combines the medieval architecture, elegant Georgian squares and glorious Cathedral and Abbey gardens together to offer the avid travel a distinctive visual charm. Something for the bucket list must be spending some time visiting the award winning market which is one of the most prestigious in the region.
NEW DEVELOPMENTS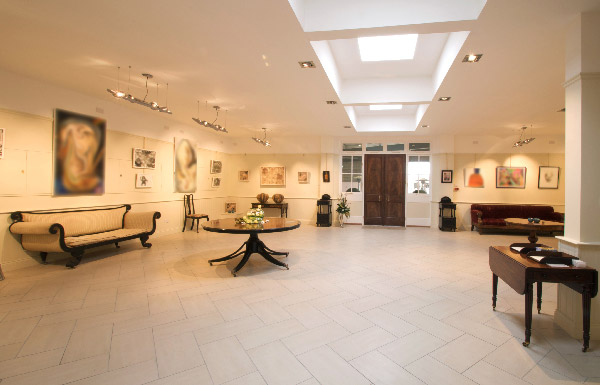 Since taking on guests in 2008, The Highwayman's has attracted a variety of customers. With its stunning scenery and staunch appearance, wider than it is tall, appearing like a 18th century New Orleans mansion, The Highwaymans sets a certain style at the onset that suits a certain class of client looking for the opportunity to enjoy the countryside from the comfort of a self-contained room. However Juliet plans to broaden their caption area by introducing camping grounds for tents and caravans to increase capacity and make things accessible for all budgets.
"Developing is great," she insists, "It's important that we can offer a selection of stays to a variety of people looking to enjoy what we have to offer. It also keeps the staff excited and motivated which in turn reflects onto the guests."
www.highwaymans.co.uk/ To book now.
By Donnie Rust