"The Internet has put music on the decline," Scott Warner, CEO of GIGG says candidly, "Musicians are still making great music and fans are hearing it more than ever but the money isn't being made. This has created a great opportunity."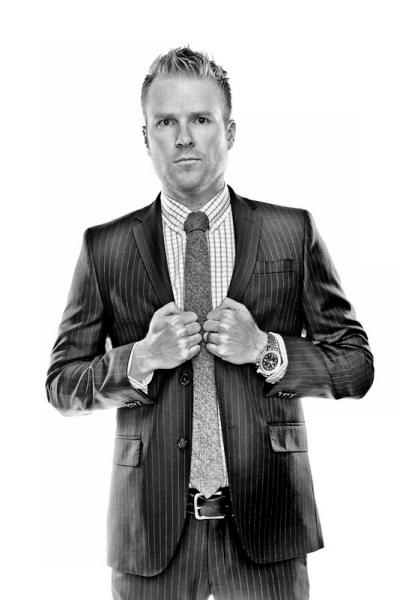 As the music industry pond shrinks, the major music labels are turning to established musicians to make money while all but ignoring the new talent. With limited means available for undiscovered acts to gain the exposure needed to begin networking with industry professionals, an opportunity has been created for innovative businesses to find the solution. Enter GIGG.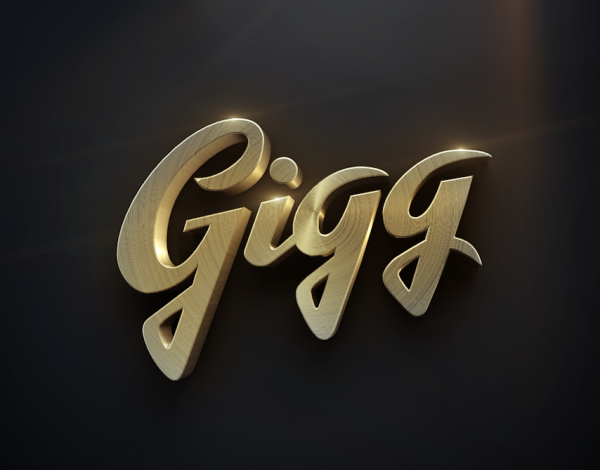 App/web based technology company GIGG is providing opportunities for aspiring artists to get recognition and exposure. On one side it is working with global talent such as Robin Thicke, Kelly Clarkson, Diddy and countless other big names in music production and development, while on the other side, new music talent is being given a usable, available resource to get their names and sounds out there.
"We launched GIGG in January 2013," Scott explains, "And even since then, things have developed and changed. We are still focused on creating a new way for musicians and artists across the globe to gain exposure, get the word out, and be discovered, but to do this we have to keep ahead of the technology development."
Explaining this, the young CEO of the industry morphing company insists that the overall vision hasn't changed and that they are always looking to find ways to help aspiring artists. It is this mission that has gained the attention of Forbes magazine, who focussed on the company after they were asked to help push Robin Thicke's single, Give It To You, out into the market.
Being on the front line, Scott has a full view of the state of the industry and it is not all rosy,
 "Today there just isn't a lot of money being made in music because many people, especially the youth, don't think they need to pay for it.  In addition, many well-known bands are now giving their music away for free, like U2.  This really affects aspiring artists.  If we want the talent to keep developing, we have to discover or reinvent new ways to improve or fix the issues they are currently faced with."
This innovative thinking is the strength behind GIGG's platform. Competitions are regularly put in place where artists' music can be leveraged with the strength of online media and social networking. As a global business, they have worked with the likes of Maroon 5, Korn, Carrie Underwood, Diddy, Jay Sean, Skylar Grey and many others, forming an enviable network of producers and online affiliates that has put them at the front of this fast paced and colourful industry.
"I've learnt, from day one, that things never go according to plan," Scott says, "You plan for one thing and it develops in a different direction. It's not about pulling the wagon but riding the wave you've created."
In January 2015, GIGG will be unveiling their new product. Scott wasn't able to go into too much detail but he did say, "We are in the process of rebuilding and putting together a brand new website and application that includes the technology we use for musicians and it will be aimed not only at the music industry, but all performers and businesses as well."
Scott believes that it is all about networking, developing strategic partnerships with the right people and as many of them as possible. Their approach to developing these relationships with the right people works so well for the music industry, allowing fast and worthwhile contact between performers and labels that it is an easy extension to offer it to businesses.
These developments have come at just the right time and have been a response to the developments in the music industry since the Internet created an environment that did not suit the needs of the old music-business model.
"I was VP of sales for Pinnacle Security," Scott reveals, "And I spent a decade learning about business traits and skills. One of the most essential lessons I learnt was the importance of updating your philosophies and models. You have to be cutting edge."
With a passion for music and entertainment Scott founded GIGG not because he saw an opportunity to simply make money but because he saw the chance to help re-model the music industry back into a profitable position, "This can then be replicated for other industries," he says, "Across all entertainment sectors and businesses."
There is a lot of correlation between the problems faced by the music industry and those being tackled in the print-media and book industry. As we discussed with best-selling author Alex Scarrow last month, the money vs talent ratio is not being met. Businesses that are focussed on changing this face a host of obstacles that need to be overcome, not only in the business sense but also in changing perceptions.
"Making change starts by knowing what you need to do and focussing on it," Scott explains, "All of my staff share my passion for entertainment and we all value innovative thinking. Training them is imperative because like any team, things only progress if we're all fighting for the same cause."
Of course not all companies are agile enough to change and Scott believes that not many businesses in the music industry have truly figured out how to use the Internet to help build music. Clinging, as it were, to 'age old' methods that worked a handful of years ago is one of the areas Scott is hoping to change and he is actively testing his models by building strategic relationships with some of the 'big dogs' in the music industry and seeing if GIGG can help them.
One of the tools used by GIGG is social media, something that Scott insists all of his staff are familiar and fluent with, "It plays a massive role in what we're doing and the use of social media is something that needs to be encouraged within all businesses. Not just in the music industry but all entertainment industries as well."
THE ARTISTS
GIGG's clientele are artists and its purpose is to help these artists develop and grow, as gaining exposure encourages people to continue developing and pushing themselves as far as they can and to keep on learning no matter what. "We normally run about two to seven competitions a month but we plan to increase that," Scott says, "We've started connecting the artists to the music legends that will help them grow and show them what they can do to become better,"
"Once an artist competes on GIGG, we want to keep them around for a while," he adds, "Providing them with the Cool Tools that could help them become better at what they do."
So, to ensure this happens they are working on strategies to keep ahead of game. "There are competitors out there with a vast number of platforms available to artists but they are unable to  harness all the separate elements into a single effective thrust. We are always making sure that we're building opportunities for artists and they just keep getting bigger."
2015 AND BEYOND
"I am incredibly excited," Scott reveals "About 2015, but unfortunately I can't yet reveal a lot of what we are doing. I can say that its stuff that you're not going to be seeing anywhere else!"
Even more services will be provided to artists, to achieve what they really want to and opportunities for businesses to leverage the same strength will be provided as well, "This tech we are building from scratch is going to be useful for a number of industries."
"The world knows us as a competition and artist discovery platform but in 2015, we'll be known for so much more and that's exciting. We've invested a few million dollars into it so far and will no doubt invest a few more million, but this will provide some vital tools to make our mission even more effective."
CLICK IMAGE TO GO TO GIGG NOW.