An Exclusive with Bianca Miller. Setting The Right Tone For Business
It is important to surround yourself with people who can inspire you to be better today than you were yesterday. Mentors who can teach you the tricks of the trade, what works and what doesn't in the development of your own particular brand. After all, you are the very product that will determine your future successes or disappointments. Any famous name in business can thank at least one person for showing them the ropes, someone who encouraged them when they needed it and gave them that advice that made all the difference in their life decisions. If you meet a businessperson who denies this, who claims that they did it completely on their own, they are lying to you.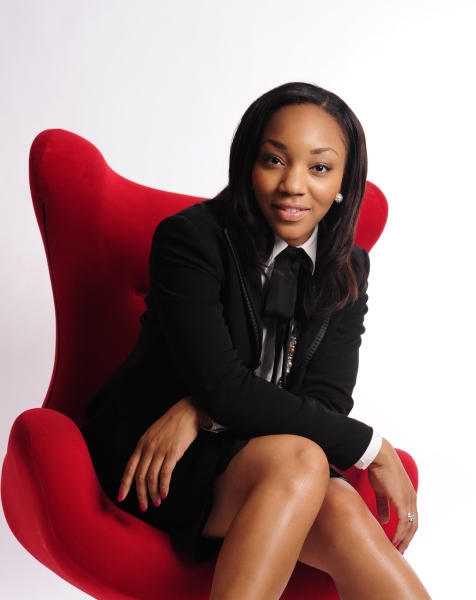 Understanding this importance, Bianca Miller, who recently appeared in the 2014 series of The Apprentice, has spent the last several years working hard to coach and train people on how to develop their own personal brand. We were delighted to catch up with her to discuss her business and how she sees it evolving in the future, post-TV fame.
After years of running her own business, The Be Group, Bianca Miller was thrust into the public eye when she narrowly missed winning the 2014 series of The Apprentice, one of the most popular reality business shows in Britain. Having been one of the favourites to win, it was revealed early on that her drive, passion and motivation were matched only by her capability and determination.
"I had been a fan of the show since I was a teenager and I remember sitting at home watching the TV and saying, 'I could do that' but I never gave any thought, at the time, to participating," she admits. In fact, before entering into the show the twenty five year old had already been running her own business, the Be Group, for two years but did have another idea for a business that she thought would deserve the investment of £250k from Lord Alan Sugar, "My fiancé kept pushing for me to apply and even though I was reluctant, he persisted until I went through the auditioning process and suddenly I was on the show!"
The Apprentice has undergone many changes throughout the years, working as it does each series with a group of entrepreneurs. Originally entirely seen as an opportunity to win the chance to work under Lord Alan Sugar, one of Britain's most successful businessmen, this sense of high end recruitment has continued and in series ten, there was an opportunity for a successful business idea to benefit from a quarter of a million pound investment from Lord Alan Sugar himself.
One of the most asked questions for Apprentice stars is the realism of the show which strongly highlights the pressure on performance that is asked of everyone involved. Bianca reveals what it's really like behind the scenes, "It's far more stressful than it looks on the television," she says, "It's edited to show more of the entertainment side which producers feel the viewers want to see. Unfortunately that means you don't really get the chance to see the business aspects."
As he has made clear in the past, Lord Alan Sugar is less interested in entertaining the public and more interested in shaping the business leaders of the future, so everyone on the show is expected to step up to the plate when it comes to proving themselves. Bianca explains that whilst they were working hard for days on end creating, pitching and marketing their idea for their product with all the stresses and rigours of a real business, it only creates fifteen or twenty minutes of footage, which gives you some scope of what viewers aren't seeing behind the scenes.
"It doesn't show how hard it is," she says levelly, "Or how hard we're pushed,"
One of the aims of the show is to push the potential apprentices to their absolute limits, to reveal the kind of characters they would be when put under the inhuman levels of pressure and stress found in the corporate world. This works not only to determine the strongest candidates but it's one of the entertaining features that has made this show so popular and attracted such an ardent audience.
This being said Bianca looks very favourably upon her experience, "The best place to test your product is in the hardest firing grounds with people who won't hold back their punches."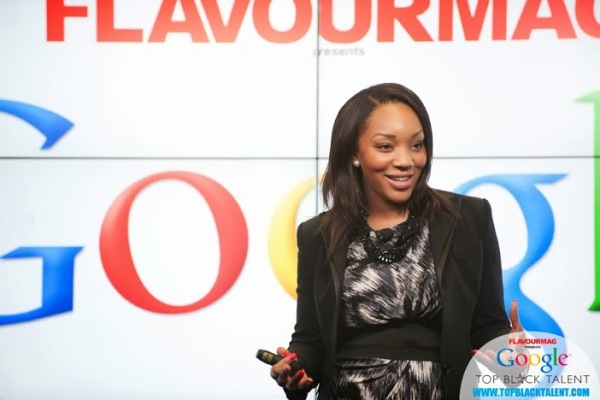 Bianca's product idea was a business based around the creation of 'nude' tights that matched a woman's skin tone, allowing for a more natural look and a better feel.  Believing that a wider range of choice would provide many women from Irish/English Rose to Sub Saharan African complexions, professional or not, with a better solution.
Seeing the niche for better quality skin-tone tights for the high end market, Bianca has indicated that she will be launching Bianca Miller London later this year and answering the demand for the product that has been created thanks to the show.
As it turns out, while the investment of capital, as well as the advice from Lord Alan Sugar, would have been immensely helpful, Bianca is less fazed about not winning The Apprentice and more keen to get the product out to the market. An already established business woman, she doesn't believe in getting side tracked by frivolous things and has taken what she learnt from the show with gratitude and is using the experience for all it's worth while pushing her own plans, "I got a lot of praise for my idea and approach to the tights from industry experts," she elaborates, "The kind of attention that is otherwise difficult to get hold of. I was very lucky that I could get an insight into the industry from people who had been in it for a long time."
Offering a range of luxury tights, Bianca Miller London will be launched this year in August or September with a range of mid-sized tights following soon after, "There is a huge market for better quality tights."
THE BE GROUP
2015 is going to be a very busy time for Bianca Miller, who already has an established business that is up and running and has been doing very well. Founded in 2012, the business focus is around engaging people to build their own personal brand by allowing them access to services to help their personal development, not only to make them employable but to unlock their skills and talents.
The inspiration for the business comes from two sources. Bianca studied Business Management and Economics at the University of Sussex and worked as an HR advisor in the highly reputable management/technology consulting firm Accenture. While there, she worked with hundreds of newly hired graduates. Due to her natural charisma, she was requested by management to develop an initiative to help the graduates develop desirable skills to aid their career advancement, this was called 'Preparing for Promotion' and gave her insight into what employers were looking for in candidates at the first stage.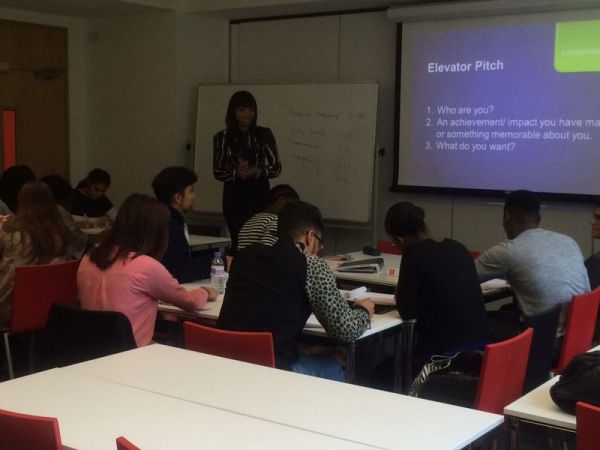 The second source was through a stint of working in recruitment, where she saw first-hand the plight of unemployed individuals during the toughest economic times. She soon realised that the reason why some people always got jobs, while others didn't, was down to their own personal branding. Whereas some failed consistently due to not knowing how to write a captivating CV that would warrant interest from an employer and an inability to effectively communicate or present themselves during an interview, should they even get that far.
The Be Group has successfully helped people overcome these hurdles by starting at the beginning, "Personal development is so important," she explains, "Even though, mostly, we don't credit the ability to engage in conversation, effectively network, convey expertise, be presentable and deliver consistently as something that can be taught, it is."
The Be Group is divided into three key sections; Be Branded UK, Be Employed UK and Be Styled UK and seeks to help people redefine their complete image, "If you are working to promote a fantastic brand you would have to be able to present the product, in this case yourself, to the market in the most professional and impressive manner. You would need to make yourself highly employable and you would need to create a style illustrative of your brand."
To achieve this, the three groups aim to develop appearance, conduct, online presence and the best methods to network and engage. Building confidence and resourcefulness to make the individual and their brand essential to businesses, potential employers and clients, "Simply put," Bianca says, "You have seven seconds upon meeting someone to make a good impression that will help them assess your value. You have to know how to do it well."
One of the areas that Bianca wants her business to continue to expand in, is catering to young people, "I want to create a programme to help young adults entering the job market to help them network and communicate their brands."
Incorporating this with the exposure she received from being in the show and directing this to actively help engage people into understanding the importance of selling themselves right is what she ultimately wants to achieve this year, "Right now the show has given me a spotlight," she says, "I want to utilise this spotlight to create something of value, a lasting legacy."
Making use of the exposure is important, but so far for The Be Group most of her work comes through word of mouth from satisfied customers, such as Olswang LLP, Kingston University, Google, London School of Economics to name a few and this has always been the case since 2012.
TEAMWORK AND SUPPORT
"I have a good team," she tells us, "I like to surround myself with strong people who can inspire and motivate me. It's important because I'm not the finished article,"
Having always actively taken on interns and apprentices, Bianca makes it very clear to everyone who works with her that she is still learning, developing and growing and that a brand can and should never be the finished article. There are no absolutes in business and you have to stay flexible enough to keep up with changes, trends and styles.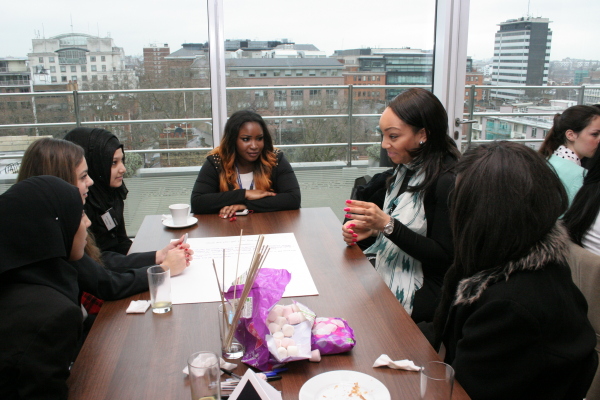 Bianca herself also has a number of successful women who she aspires to be like. Citing Oprah Winfrey as a definite inspiration, as a woman who went from nothing to be being one of the most powerful people on the planet and whose greatest and most memorable contributions have been in the form of selfless philanthropy.
Karen, who was in the Apprentice with her, is also someone that Bianca has deep admiration for, "I've always respected Karen. She started out so young and excelled in a business that is predominantly male lead. She's assertive, has made a great name for herself, is fearless when it comes to new opportunities and does what she believes in."
Bianca has taken on a non-executive position for a start-up company; a directory for brides and grooms, acting as a one stop shop to find venues, caterers, make-up artists and everything that goes into planning a wedding.
"This is very close to my heart because I know how difficult it is to plan a wedding. I am in charge of getting partners and sponsors who can contribute to that market," she says.
FIVE YEAR PLAN
Asking where she believed her businesses, and herself, would be in five years, Bianca has said that she is very excited about the prospects. Bianca Miller London will launch with skin tone tights and move into shapewear, lingerie and loungewear so that it can cater to particular niches in the industry, "I want it to be a brand that resonates with solutions for women, by women."
To do this, she says that you have to be able to listen to the end consumer, focus on them and cater for things that are lacking in the market. For The Be Group, she plans to roll out a programme for the unemployed and student demographics, to help develop their own personal brands, market and communication for employment or entrepreneurship.
START UP ADVICE?
"If someone is planning to embark on a start-up business or a project, the top thing to keep in mind is research," Bianca says, "Look at your market and your competitors, understand what you can offer and why it is different and better."
She goes on, "Research your customers; where do they want to buy and importantly how, you have so many ways to shop today and you have to research what method suits your business and target consumer. Is it online or face to face? Do they want or need your product, how much do they want to pay and what size is the market you're aiming for? Research is crucial and ongoing,"
Furthermore, she adds that understanding your finances is a painful but just as important habit to get into, "You have to understand the running costs and build in a survival budget while you're starting to create a business as it always takes longer and costs more than you plan for. You need a back up plan if something goes wrong or money in your pocket… ask yourself, what is your contingency?"
But most importantly, "Believe in yourself, ask for help and don't give up,"
Article by Donnie Rust and Tyler Harrison.