The electricals and mobile phone company Dixons Carphone has announced a "terrific first year" with pre-tax profits up to 21%.
The group, created by a merger between high street retailers Carphone Warehouse and Currys PC World, said that in its first 13 months it had seen pre-tax profits of £381 million.
Dixons Carphone attribute this success to their competitive pricing and the fall of mobile phone company Phones 4U, which went into administration in September 2014.
Sebastian James, Group Chief Executive, said, "This has been a terrific first year for Dixons Carphone. We have seen excellent increases in both sales and profitability and we have made very encouraging progress with the tricky job of integrating these two great companies."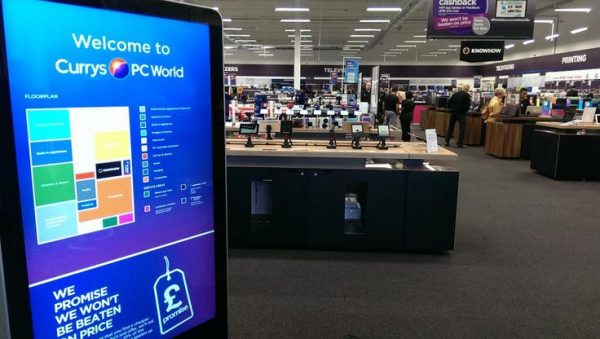 He added that the group had also achieved other successes, including strong customer satisfaction numbers, improving their Connected World Services, and launching a new mobile network.
However, Sebastian James acknowledged that "the job is far from done" as the electricals sector has recently seen an unprecedented change which brings both opportunities and challenges.
"We have set ourselves ambitious goals," he went on, "To achieve these, we will need to exhibit creativity, energy, resilience and toughness of purpose."
Nevertheless, Dixons Carphone are "very optimistic about the road ahead", and Sebastian James says that their workforce is the key to their success.
"Dixons Carphone is lucky to have such a fantastic team of people – in every part of the business – to deliver these goals. My sincere thanks to them for everything that has been done so far."
---
Related: A DESPICABLE MOVE HAS FORCED retailer Phones 4U into administration putting 5,596 jobs at risk