Based on two decades of work in the manufacturing and distribution sectors, global business consultant and professional speaker Shawn Casemore has written Operational Empowerment: Collaborate, Innovate and Engage to Beat the Competition, a game-changing playbook featuring the latest trends in strategy, innovation, employee empowerment and collaboration.
A practical reference, this book provides a framework that will allow owners and executives of organizations in the manufacturing, distribution, and service sectors to create higher levels of productivity and increased employee engagement. Built upon real-world examples and case studies, not metaphors and philosophies. With an unusual relevance for implementation, this book is set apart from many other, more theoretical works.
"In doing so," Shawn says, "I am able to share processes and procedures that can be immediately introduced for measurable results."
In writing Operational Empowerment, Casemore, the president and founder of Casemore and Co. Inc., highlights the dramatic shifts the most successful and profitable companies are making in today's new economy.
"The goal of Operational Empowerment is to increase knowledge and awareness about how companies must look to structure and manage their companies in order to make it in a highly competitive global marketplace," Casemore explains. "The book contains dozens of specific examples that emphasize the need to move away from our belief in the management hierarchy, shifting toward a more fluid and collaborative approach to business operations."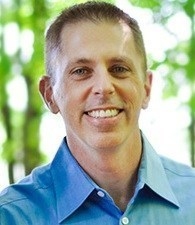 According to Casemore, implementing improvements and new processes in business operations is the single greatest obstacle most businesses in the manufacturing, distribution, and services sectors face. He suggests that this hurdle was the premise on which the book was based, bridging corporate challenges with the methods and practices necessary to implement and overcome. Casemore also points out that the approaches presented have proved to be successful in various consulting projects and interventions, and have led to significant results.
---
Related: STOP DREAMING… START TRAVELING: the book that promises to change travel