David Cameron is one of those politicians that says something with such passion that people applaud him at the moment and then later on probably ask each other quietly, when he's out of earshot, "Is he for real?"
Headlines were made recently when Cameron said that he plans to shut down Internet porn sites that don't have adult verification (Ie. free porn sites) within a handful of months, as a means to protect the children of this country from the influence of pornography. As usual I put a witty and somewhat sarcastic comment about it on Facebook and instantly some important points were raised by parents and, mothers, who believed that this was just another desperate attempt by the British Government to try and micromanage its people.
(Carley_watts) "Isn't it down to the parents to control this?"
Before the Internet, pornography came in two forms: magazines and VHS cassettes (later on DVDs) and fathers and adolescent sons were engaged a constant battle of hide and seek. For example, my dad had to hide his stash of magazines and his stock of tapes away from me and eventually had to lock them away in a cabinet. At the age of 10, I picked my first lock. The point being, at no time did he write a letter to the Government demanding that they intervene in his son's inquisitiveness. It was his responsibility to keep me safe from the irreparable damage that seeing a naked lady would have done to me.
And it's also a pointless move. Today you have the Internet which makes it much more available but you have controls and locks that can be put onto the usage of the Internet. David Cameron is talking about banning Internet porn sites, but right now you can put a ban on pornography in the house through your Internet provider. It is in the parent's control. This is reality, this is happening and it's called good parenting.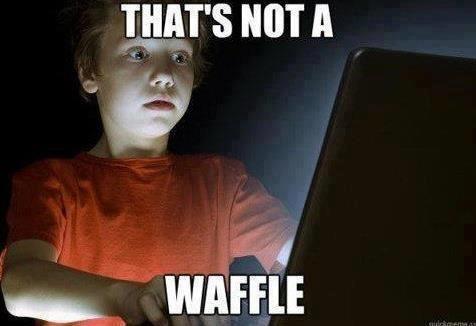 (@RebeccaGirvine) said: "This is all part of growing up,"
In the mind of an adolescent there is a beast. This beast is powered by hormones and a need to reproduce. If we were plants we would be exploding and sending pollen flying in every direction at 100 miles per hour. Genetically programmed to seek out sex, it is an awkward moment that every parent no doubt fears; that moment when their child starts asking questions about it. But it is important that the child is prompted to ask those questions of the parent because that is how you educate them. As Rebecca points out, "A person is not ready to absorb an answer until they are ready to ask a question."
In the Netherlands, according to @Carley_watts, they educate children on sex from as young as five and they have the lowest rates of sex crimes and STDs because sex is embraced and not shunned so it is quickly and easily understood. While in Britain, a so-called 'liberal' country, there has been an ever-encroaching move to ban certain elements of pornography involving bondage and female ejaculation, a fact that many won't even realise because they're still able to gain access to this pornography via American sites, which raises another question.
Was David Cameron's upbringing was so ferociously puritan that he was brought up to believe that pornography is the source of evil and not an expression of human enjoyment and passion?
(@Rebeccagirvine) "What kind of power does he think he has?"
Outside of mere pornography, the fact that Cameron believes he has that kind of power is simply laughable and scary considering this is the man who is supposed to be leading Britain to a better age, while not understanding something as important as the Internet.
"I will ban the sites," he may say. Cool. Go ahead, it doesn't matter. He is up against the toughest challenge any adult can face; the inquisitive and determined mind of a teenager and the determined and inquisitive minds of men and woman who don't want some hoity politician telling them what they can and cannot watch online. We have morality and tastes, we know how to manage ourselves.
Besides, Cameron can ban all the sites he likes because new ones will pop up; he may as well try shovelling through water! It's just how the Internet works. You give the minds plugged into the Internet a problem (ie. How to find porn for free) and you can guarantee that they will do it.
(@Carley_watts) "Doesn't it vilify the wrong things?"
Rebecca Irvine asked this, which leads us back to the whole asking questions. If a child sees two people having intercourse it will lead to a question being asked. But if something as simple as that is put into an illegal category along with unnatural acts like bestiality, necrophilia and child pornography it vilifies it all.
"Is he serious?"
This is a question that I've seen a lot online and wanted to add it to stop people from downloading gigabytes of porn so that they can have some rations stored up before the end comes. The answer is no. Cameron is known as the puritan, the man of 'British values', but he isn't talking to you or me; he is only speaking to the people in power who support him, the other puritans with their 'British values' who have proven again and again to be totally ignorant of the world they live in and completely over confident in their abilities to control or influence it.
I hope at least that he is just pandering to his supporters. Humouring their opinions and beliefs. I hope this is true because the alternative – that our leader doesn't understand the Internet and the people using it – is too scary to stomach.
---
Related Article: Why I Don't Vote and Neither should you.