Love, devotion and happiness are the emotions driving THOMAS SABO's latest Autumn/Winter collection. For decades, sweethearts have attached padlocks to bridges around the world expressing their eternal love. It was iconic landmarks like Paris' Pont des Arts or "Lover's Bridge" that inspired THOMAS SABO's new Love Bridge Collection. Composed of engravable bracelets and necklaces, the new collection represents bridges that connect to family, friendship and love. Every THOMAS SABO store will now have an engraving station where trained engravers adorn your preselected bracelet with a love message, in a mere matter of moments.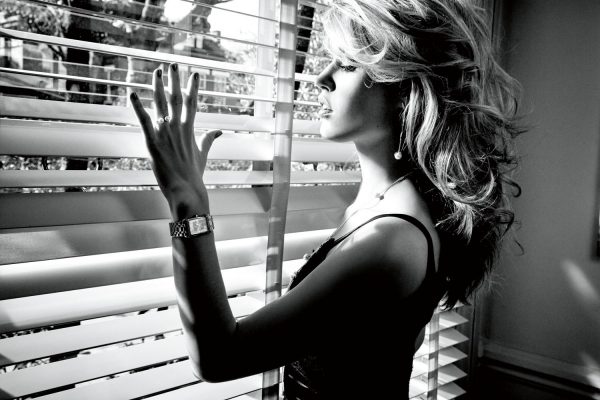 Eaton Centre Launch
As an internationally renowned jewellery brand, THOMAS SABO is continuously growing across the globe. Following an impressive expansion throughout Canada in 2014, this September THOMAS SABO officially opens the doors to a NEW signature store in the heart of downtown Toronto at the Eaton Centre – solidifying a commitment to growth in Canada.
With over a million consumers passing through the Eaton Centre from week to week, the THOMAS SABO signature store launches just in time for holiday shopping and some indulging in the new AW15 collection along with the rest of the famous collection for men and women. 
Unity Bracelets
Braided leather and stainless steel bracelets make up Rebel at Heart's Unity series with expressive clasps and a reinterpretation of the partner-look jewellery trend. The bracelets make a statement on the wrists of men and women alike.   
Eau de Karma
Harmony, inner balance, joie de vivre and confidence are the inspiration behind the new Eau de Karma perfume; the first fragrance to correspond with the Karma Beads collection. Launching this September – Eau de Karma wraps the wearer in a fascinating fragrance experience, with luscious-fresh scents that have a soothing effect on the body and mind. This perfume captures the spiritual symbolism of traditional East Asian teachings that are so important in the Karma Beads collection.
The THOMAS SABO Autumn Winter 2015 collections are now available at www.thomassabo.com and in stores across Canada. View the virtual AW15 collections online here.
---
Related Article: Luxury Fragrances to Southeast Asia