Advent Construction Ltd is one of Tanzania's largest and most recognised construction companies. With a workforce of over 1000 staff their activities are spread over the country, ranging from large scale civil works in the manufacturing/extracting sector to five star lodges and hotels and everything in between. As one of Tanzania's most respected class one construction companies they partner with a wide variety of clientele and are local representatives to various global contracting groups.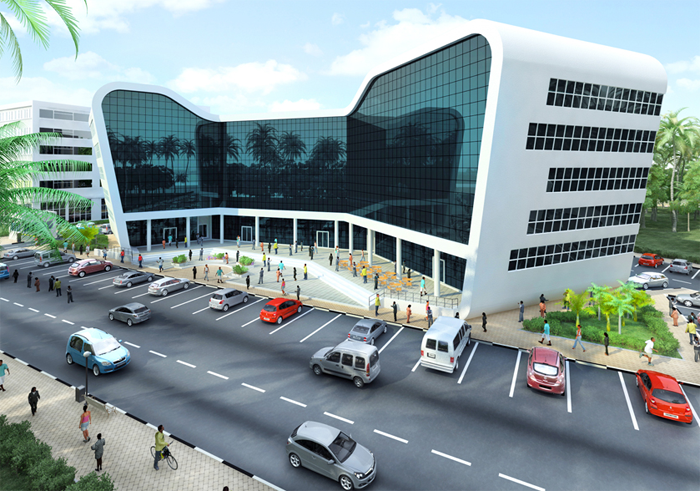 With a combined experience of over 100 years in the industry, their project managers have a single business motive in the execution of their projects, which is to provide superlative service to their customers.
"We have built proud and diverse portfolios of cutting edge factories, educational facilities, mining facilities, residential and hospitality facilities, shopping and commercial complexes and other versatile multi use projects that have transformed the country and region we live and operate in," says Dhruv Jog, Company Director.
Additionally to their traditional role of main contractor, they also have vast experience in the design build sector, offering solutions and sourcing technology using value engineering to meet and surpass the requirements of their customers and have handled turnkey factory projects, turnkey residential towers, commercial towers and are working on building capacity in order to be able to take on large scale turnkey infrastructural projects.
Handling suppliers and sub-contractors from across the globe has demonstrated their infrastructural ability to coordinate numerous parties from all parties of the work and ensure the logistics and local environmental conditions are all factored in to provide a seamless delay free project, executed on time and within budget.
Jog explains that Tanzania's construction sector is seeing unprecedented growth as demand soars for infrastructure, real estate and oil and gas projects. Set up in 1995, Advent Construction, has found itself well placed to take advantage of this explosion in activity and is working on projects that span economic sectors.
"Advent Construction is twenty years old now and we have grown up through the ranks," Jog says, "Originally we were a class seven construction company which is the lowest classification for any Tanzanian construction company but step-by-step we have worked our way up to getting class one registration which happened in 2007."
It was about the same time that the Tanzanian economy kicked off and they found themselves in the best place to take advantage of it and that was exactly what they did, "We wanted to be known for quality and that set us up for the long run."
Jog explains that to achieve this president of becoming a class one company took a number of key points. Firstly, they chose to focus their business on quality and not cost. This has not always been easy but it has given their reputation an uncommon shine that many of the competitors lack.
"Being a start-up that has gone through the ranks, we are well-versed with what a market like Tanzania needs," he explains, "And we have done our best to keep that as a main priority while remaining flexible in terms of change, be it technology, methodology or techniques."
As far as technology is concerned he reveals that Advent Construction have always been the first to bring in new technology, to embrace new management systems and created new departments within the company, "We were the first construction company in Tanzania to a fully independent health and safety department with dedicated management," he says, "And the first to be ISO certified."
The question is does this focus on quality over cost pay them dividends? Jog explains that they have lost projects in the past as a result of not being able to compromise on quality to reduce the cost, "Clients who want to cut corners for costs are dangerous clients to have, whereas the ones that we attract now are clients who understand the importance of quality."
Of the clients at Advent Construction up to 15% of them come from the oil and gas and extractive industry while 35-45% are parastatals and semi-government organisations and the remainder are a mix of corporations and private clients. Jog tells us that they have done a lot of work for the cement and heavy industries in Tanzania and have contracts for the manufacturing and private sectors too.
"In five years' time we expect the extractive industry and oil and gas to be more towards 40 percent of our revenue stream," he reveals, "And we have invested a lot of time, effort and money in this. We were the first company to set up a dedicated oil and gas department and open up a regional office in Mtwara where we have a fully functional office. We have successfully completed and handed over three projects in Mtwara, one of which has been a major milestone for us which was the main supply base for Schlumberger."
He adds that this was the first of its kind in Tanzania and that they were fortunate enough to be selected and handed it over to them in record time and with fantastic quality. In return, they gave them a certificate of recognition for their work.
"What we were very happy to note is that the oil and gas sector is very keen on quality and standards and health and safety," he says, "These have been issues that we have always been trying to push, so that worked in our favour. We opened up a dedicated oil and gas department to focus on that sector because that sector places quality first and then cost and other commercial aspects second. That is good for the industry."
COMPANY GROWTH
Jog says that it's important to keep a perspective on growth. When Advent Construction started they had a small figure in terms of turnover which is why they were able to see a 500 percent growth rate at the beginning but they knew that was unrealistic to expect that forever.
"You reach the stage where the percentage growth reduces but the volumes are still remarkable," he says, "Today we are seeing a minimum of 20-25 percent growth in the company's turnover annually. Including casual and contract workers, we currently have around 1,200 workers."
HURDLES.
In the Tanzanian construction sector, some of the biggest issues include general struggles to raise technical knowledge amongst the workforce. That is always a big challenge especially in an industry like construction which is by its very nature a technical industry and Jog says that they do have a serious shortage of qualified workers.
Bureaucracy is another thing to deal with, which is again a challenge that most companies have to handle. Things are definitely getting better and as a local company they know the market and know how the system works and as a result get things done a lot faster than some of the foreign companies.  Jog does add that it's not the easiest of environments to operate in and although they are well on the way of making it better there is still have a long way to go.
An issue of personal annoyance for Jog are Chinese contractors. The biggest problem not being the companies, "It is only fair that a business can come here and try to get contracts; but we could definitely do with a bit more Government support in terms of a margin of preference for local contractors. I would say that 60-70 percent of Government-funded projects go to Chinese contractors, which isn't helpful for the local industry."
Working with international business still provides an opportunity for skill transfer and it is something that Jog wants to look at in the future. However, it has to be managed in such a fashion as to benefit the local economy.
He explains that UKTI does bring over companies regularly and there have been a few companies coming from the UK in construction-related industries. He has met with a number of businesses from the air conditioning sector and related fields but not many UK construction companies, "We want to partner with a construction company bigger than ourselves as this is a sure way to grow."
Global expansion is on the cards. Advent were registered in Mozambique in April 2014 and soon after landed their first project in May of the same year.  The plan was to go in and set up a base in Maputo and then open up a satellite base in the north in the oil and gas sector.
"We are looking at being in five East and Central African countries by 2020, however we will not do this at the cost of any of the countries not being well covered," he says, "We would rather take it slowly and make sure that each country is set up 100 percent before moving onto the next."
First they plan to help build the continent and then, once done, they'll look to move over the seas too.