After finishing a film project in Antwerp Belgium (Iron Sky II – The Coming Race) I was looking for a quick short adventure in Europe, somewhere new that I had yet to experience. Several people suggested to me Bruges including my nephew who had recently seen the 2008 film "In Bruges" with Colin Farrell and Ralph Fiennes. So I looked it up online and it appeared to be a quaint, beautiful little city with lots of bridges (thus it's name) so off I went to plan it. Finding a hotel in a city like Bruges can be a daunting task as it is set up for tourism. I checked out the various websites and was swarmed with suggestions in and around my price range. I only booked my hotel a couple of days before departure and hoped for the best.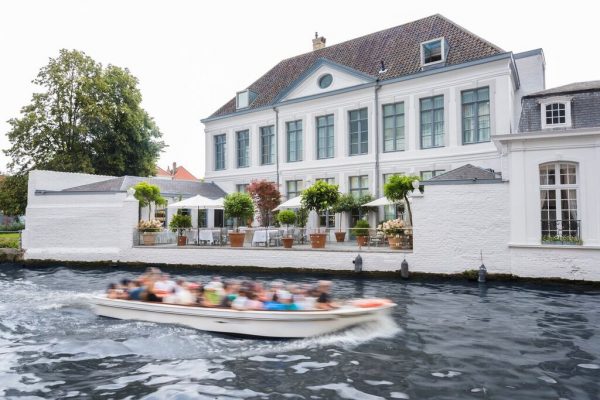 I arrived "In Bruges" and took a taxi from the train station to my hotel. Interestingly enough my cab driver was from Iran and I shared with him I had been in Iran earlier in the year, after hearing that I had been to his home town of Isfahan he excitedly became my personal tour guide and pointed out where to eat, visit, stroll through on my visit as we drove to my hotel.
The hotel I had chosen purely by aesthetics (like choosing a book by it's cover) and the fact they had a bath in my room was "The Van Cleef". This little gem although very close to the center is tucked away down one of the quiet back streets of Bruges and it is a definite "bucket List option".  Unknown to me upon booking it, that it is an exclusive boutique hotel and you can't just walk in there. I rang the bell and waited only a moment to be let in. The Grand Hall entrance is exactly that, Grand! However although filled with many antiques and opulent drapery, with an abundance of exquisite taste it was remarkably comfortable and inviting with a very warm atmosphere.  You feel like you are arriving at a luxurious home not a hotel.
I was so impressed with how I was treated and taken care of after my first nights stay I added a night and asked if I could interview the owner and here is what I found out about this delightful little hotel and the family that run it.
Frederick Vanhaecke, The owner of the Van Cleef Hotel was born and raised in hotels in Bruges by his parents. So as well as a degree in economics and marketing, he has lived and breathed hospitality it's in his blood and he knows how to turn it on. In fact he "lives" in service lovingly to make people feel welcome and cared for. The way he spoke about the little things and how he wants to take care of guests is an art form and a very rare find indeed in today's world of hospitality.
The Van Cleef property was a private house until about 13 years ago when it was purchased by a previous owner and converted into a hotel which eventually failed. After keeping his eye on the prize for about 3 years finally Frederick got his dream realized and took possession of the hotel and went to work to dramatically changing the interior to the delightful atmosphere it is today.  Lucky for Frederick his wife Pascale is an interior designer and she created the interior with a menagerie of beautiful things throughout the hotel. He told me it is important to have a good balance between creative, original, fun and beautiful and keeping the space practical.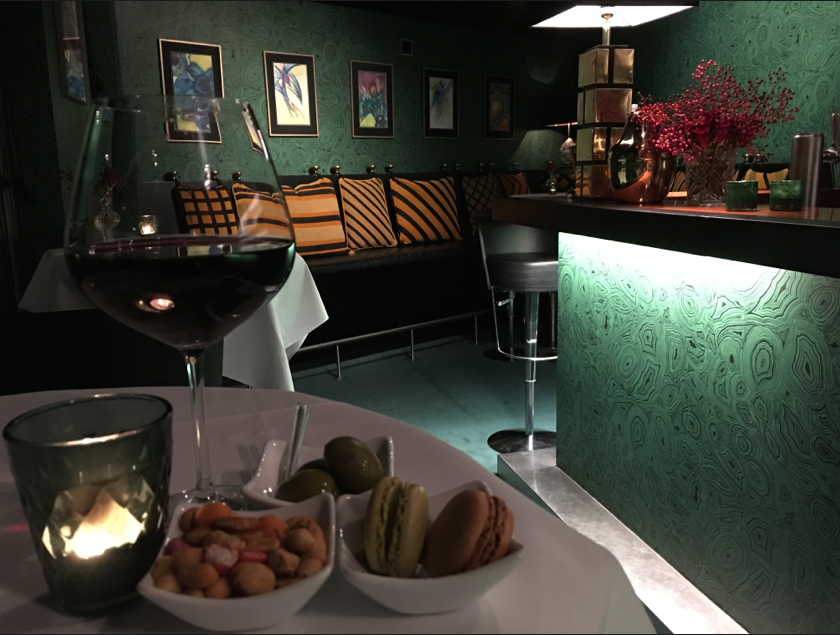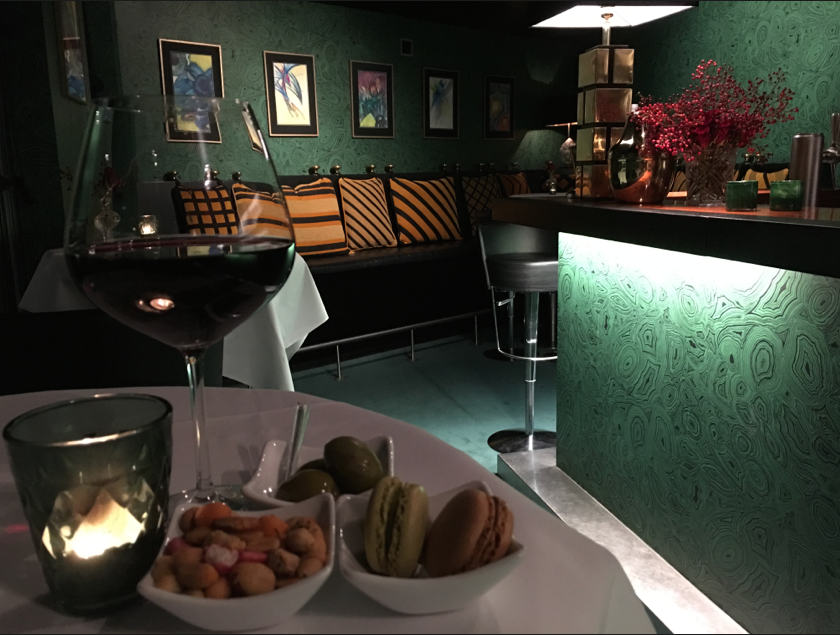 The hotel is a grand Italianate mansion and was rebuilt in 18th century. Originally it was the house of the Van Cleef family, they were financers and advisors of the Dukes of Burgundy. Each one of the 16 rooms at The Van Cleef is named after a family member.  The Vanhaecke family live next door to the hotel so very hands on if need be. They also own and run The Patisserie Prestige and fresh delicious items from the patisserie are served for breakfast at the hotel daily.
The extraordinary experience of staying here is no accident Frederick has the whole experience planned out to the fine little details all the way from arrival to your little travel bag gifted to you upon departure. You really do feel more like a guest in someone's home not just like you are staying at another hotel. They have a small carefully hand picked staff with a friendly family like demeanor. They focus on the small special stuff like upon arrival your luggage disappears to your room. You are then offered a drink from the bar, given a tour and some history about the establishment, welcomed in classic style!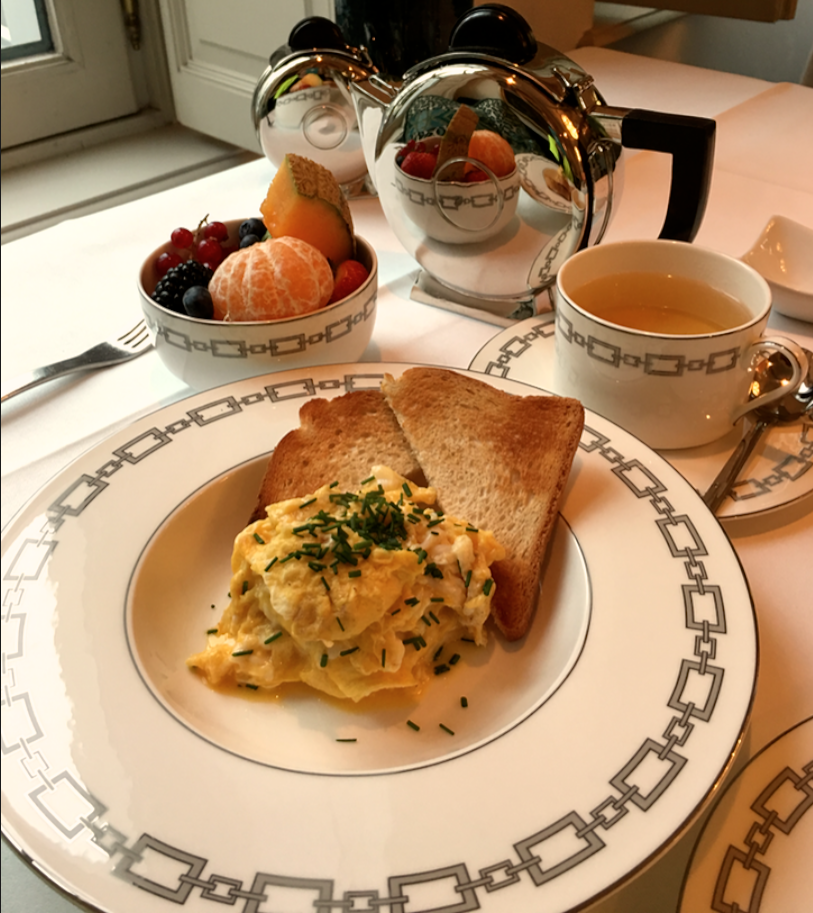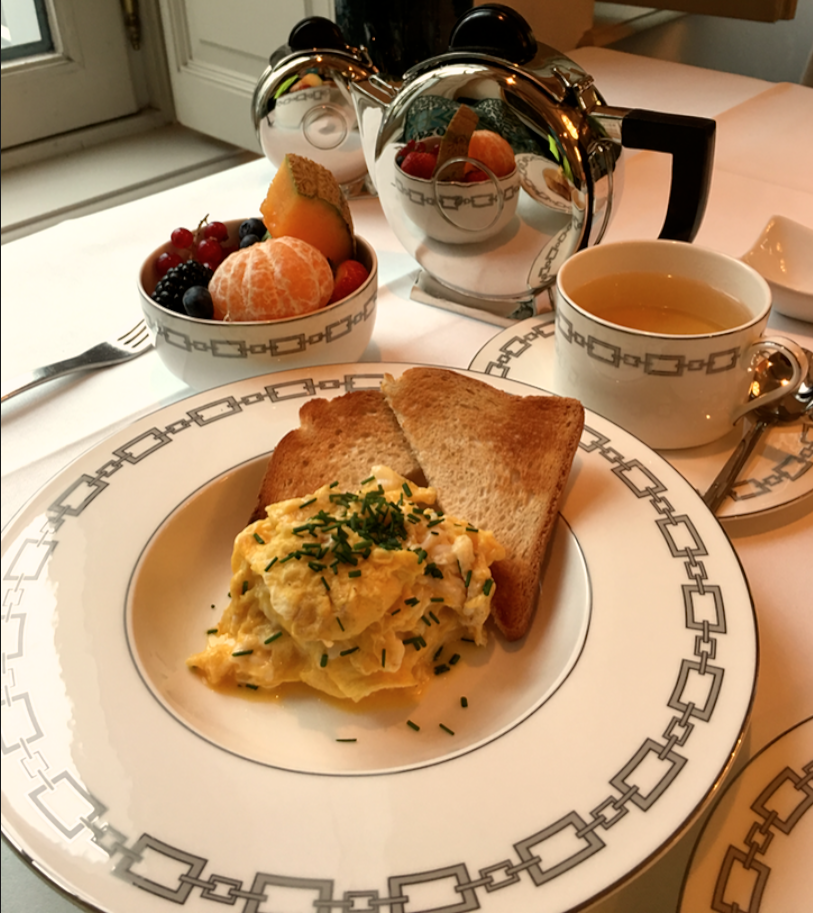 Frederick told me he reminds his staff that he wants guests to say WOW at least 3 times a day while they are staying there. Whether it is about the view, the location, the hospitality, food, whatever it is all taken into consideration. I had a lot of WOW staying there. "We want our staff to be happy and comfortable so that it is easy for them to do their jobs. We make sure that our staff has time to take care of our guests so that their experience is something unique and special. We want our guests to feel like family, we want to run it more like a private mansion than a hotel. Always thinking ahead of the guests needs", he said.  Frederick wants the experience to be more like having a butler than a bell hop and prior to him telling me that I had already thought to myself staying here I feel like I have a team of butlers rather than hotel staff around me. Wow indeed.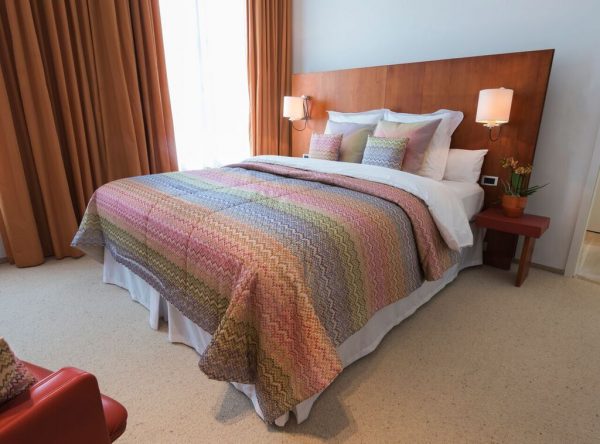 They have two sitting rooms lavishly decorated where you can go and read, work, or have meetings in. You can tell everything has been well thought out for comfort and to make guests feel welcome. These communal lounge rooms are also available to guests for receptions or small events.
With the 16 rooms at the hotel there is a staff of 11. They have been open since August 2015 and were nominated in just a few months from opening for "Best Hotel Concept" by the Belgium well known publication "Venues". So not just by their guests (who I spoke to and they raved just like me) but their outstanding concept has been noted also by the industry they are in. In fact I mentioned to a few friends of mine in Europe on my travels I had stayed there and they tried to get a room for a weekend and it wasn't that easy. I must have lucked out. I have looked them up and yes their 16 rooms seem to be in constant use. So I suggest if you want to add this amazing little stay to your "bucket list" book in advance. And please tell Frederick I said hello