Culina Group the market-leading provider of shared-user FMCG logistics services has announced an agreement to take over Great Bear Distribution Limited as from Tuesday 1st March 2016. The terms of the agreement, including consideration, have not been disclosed.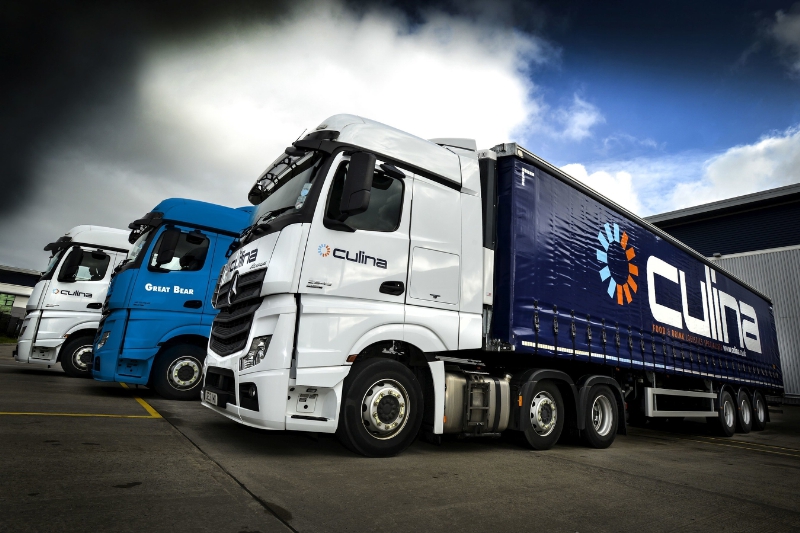 With an overall turnover of more than £400 Million, a combined workforce of around 5,000 staff, approaching 7.5 million square feet of warehousing and a joint fleet of more than 600 vehicles, the Culina Group has significantly strengthened its market leading position in the Ambient Logistics Sector.
"Great Bear and Culina are absolutely complementary businesses, two strong organisations with great reputations, two like-minded companies with similar cultures. This is an excellent fit which is going to be fantastic for staff and for clients", Said Thomas van Mourik, Chief Executive of Culina Group,
"We are acquiring some excellent contracts, facilities and people. This move significantly expands our ambient network and will enable us to benefit from synergies and efficiencies that will improve our service offering to customers even further."
The acquisition extends the existing Culina network to fifty strategically located distribution centres in the UK following the addition of the thirty two facilities currently owned and operated by Great Bear.
"The retention of the Great Bear brand name is testimony to the hard work of our people over the past twenty one years. Culina Group recognises that it is investing in a highly successful company with its own great spirit. Culina's aim now is to support our growth trajectory with the added workforce infrastructure and resources of the overall Group," Said Glenn Lindfield – Chief Executive of Great Bear Distribution Limited.
"The Great Bear Board believes this move makes strong commercial sense. The combining of our two businesses will create major opportunities for significantly growing our market share,"
In the coming weeks Culina will finalise the details of the acquisition. The primary aim is to ensure that all current and prospective customers continue to benefit from market-leading levels of service.
---
About Culina Group
Culina Group is focused on establishing a high quality market leading FMCG supply chain solution. Culina Group now has a profitable turnover in excess of £240 million. Formed in 1994, Culina Group comprises of Culina Chilled, Culina Ambient, Integrated Packing Services Limited and CML.
With a Head Office in Market Drayton, Culina Group operate from 18 locations across the UK and manage an in house fleet of over 350 modern commercial vehicles whilst employing around 3000 people.
Culina Ambient and Culina Chilled provide high-quality multi-temperature storage and distribution services for leading UK FMCG suppliers. Over 170 premium brand customers are served.
Integrated Packing Services Limited is a former joint venture of Culina that was acquired outright in 2014 including acquiring the larger business of the IPS LLP business. Integrated Packing Services Limited operates out of each Culina Logistics facility with market leading dedicated sites in Featherstone and York. The business specialises in contract-packing and re-working services using the latest technology and processes to deliver unique customised solutions.
CML (50% owned by Culina) stores and delivers ambient and chilled products, and provides added value solutions for leading discount clients. CML operates 24 hours a day, 365 days per year. The hub of the CML business is in Telford.
Culina Group will continue to expand both organically, by acquisition or by strategic alliances but will remaining within its core sector of FMCG distribution. This acquisition is testimony to our intentions.
About Great Bear
Great Bear has built a strong reputation within the Logistics industry as a progressive and innovative operator. Great Bear now has a profitable turnover of more than £150 million. Formed in 1994, Great Bear provide dedicated and shared user warehousing and distribution solutions across many sectors for International FMCG blue chip clients.
With roots and a Head Office in Chester, Great Bear operate over five million square feet of warehousing at 32 locations across the UK, manage an in-house fleet of over 250 modern commercial vehicles, and employ around 2,000 people.
Warehousing – a wide range of ambient and temperature-controlled warehousing services. Solutions include dedicated and shared-user facilities, as well as a range of specialist services.
Distribution – Shared-user and dedicated transport solutions. Consignment sizes range from a single small parcel to full pallet loads at 44 tonnes.
Added Value Services – Extensive experience incorporating processes that improve supply chain efficiency and cost-effectiveness.
Great Bear have over twenty years of transfer and start-up experience for a wide variety of customers and solutions. Great Bear's capability in project management and delivery of tailored solutions is proven, as is the quality of its operating centres.