Leading wood floor manufacturer, Kährs Group and Dubai-based Nordic Homeworx are celebrating ten years of successful business together in the Middle East. Kährs Group entered into the partnership with Nordic Homeworx in 2006, having identified the company as a "perfect fit" to represent the premium Kährs brand in the United Arab Emirates and the Middle East.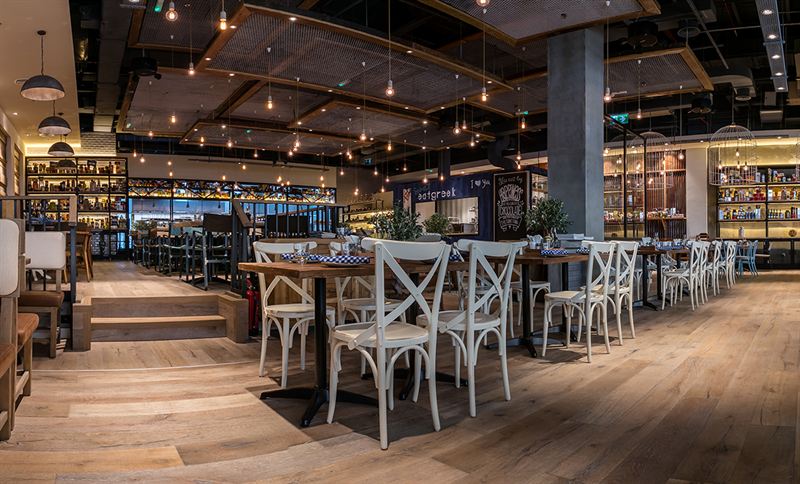 Nordic Homeworx is the exclusive distributor for the Kährs brand in the UAE.  During the last decade, the company has developed a successful concept built on a strong passion for the Nordic-rooted Kährs brand. Pauline Madani, the company's owner and CEO describes one of her main driving forces as "a dedication to bringing a true, natural beauty to interiors with Kährs wood flooring."
"Through its purposeful, long-term efforts, Nordic Homeworx has definitely established Kährs as the leading wood flooring brand in the Middle East," commented Kährs Group Region Manager, Andreas Berge.
Pauline Madani added, "Kährs has the premium qualities to meet the demands of the customer segment we address here in Dubai and the UAE. They expect the very best in wood flooring and Kährs has delivered on these expectations since the start, a decade ago; stunning looks, innovative solutions and, very importantly, consistently high quality, which is crucial in a demanding climate with extreme heat and humidity."
Kährs has been specified in prestigious commercial and residential projects throughout the region and the business is expanding rapidly. The 10-year partnership with Nordic Homeworx can be celebrated looking back at a year with 80% sales growth.
---
About Kährs Group

Kährs Group is a world-leading flooring manufacturer in hardwood and resilient flooring with a number of strong brands in its product portfolio, including Kährs, Karelia and Upofloor. The Company's innovations have shaped the industry throughout history and Kährs Group is dedicated to providing the market with innovative new flooring solutions. Kährs Group, which delivers products to more than 70 countries, is the market leader in Sweden, Finland, Norway and Russia and holds a strong position in other key markets, such as the UK and Germany. The Group has approximately 1,550 employees and annual sales of EUR 300 million.