Concierge Auctions, a property company counting a number of US celebrities as clients, will hold its first European auction next month. Villa La Ponche, a townhouse in exclusive St Tropez will sell without reserve on 5 May.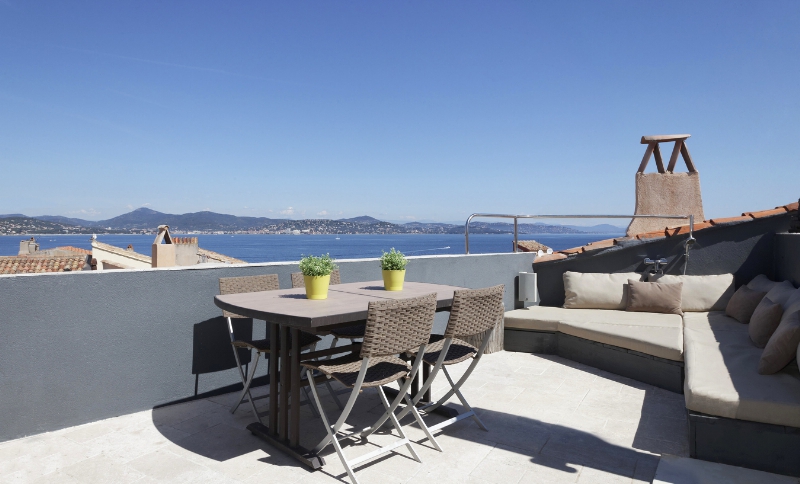 Previous clients of Concierge include American basketball player Michael Jordan, singer Cher, football player Kurt Warner, football coach Nick Saban and founder of GoDaddy.com, Bob Parsons. Barbara Corcoran of ABC's Shark Tank sits on the company's advisory board. Typically, the property portfolio comprises one-of-a-kind homes, priced between US$2.5M and US$20M.
Villa La Ponche is a 4-storey townhouse in the Old Village of St Tropez. Constructed in the 1500s, it is the tallest building in the village, allowing unobstructed views of the Bay of Saint Tropez, the famed Saint-Tropez Citadel and the 18th Century church Notre-Dame de l'Assomption. The property comprises 1,700sf of living space with an open floor plan and three en-suite bedrooms.
Luxury jet-setters and celebrities flock to Saint Tropez for its romantic beauty, breathtaking beaches and vast marinas. Cannes, a little over an hour up the coast, is a world-famous historical city, known for the Cannes Film Festival and Notre-Dame de l'Espérance. Beyond Cannes is the cosmopolitan city of Nice, home to the largest airport in the South of France. Villa La Ponche is located 15 minutes from the airport of La Mole, which accommodates private jets and helicopters.
Charlie Smith, Concierge Auctions' European advisor comments, "We are thrilled to announce our first auction in Europe in such an iconic location, home to the original chic beach culture that is synonymous with the likes of Coco Chanel and Brigitte Bardot. Across Europe, we have carefully reviewed a number of sellers interested in our platform, and this property is the first we have accepted."
---
About Concierge Auctions
Headquartered in New York City with additional offices in London and Austin, TX, Concierge Auctions is a dominant marketplace for buying and selling the world's finest properties. The firm's business has spanned 32 US states and 11 countries.