Showering has just become even more enjoyable thanks to the new Aquatunes Bluetooth speakers from Grohe and Philips. Premium bathroom design meets expert audio engineering. Aquatunes delivers a high-quality, immersive musical experience in the bathroom.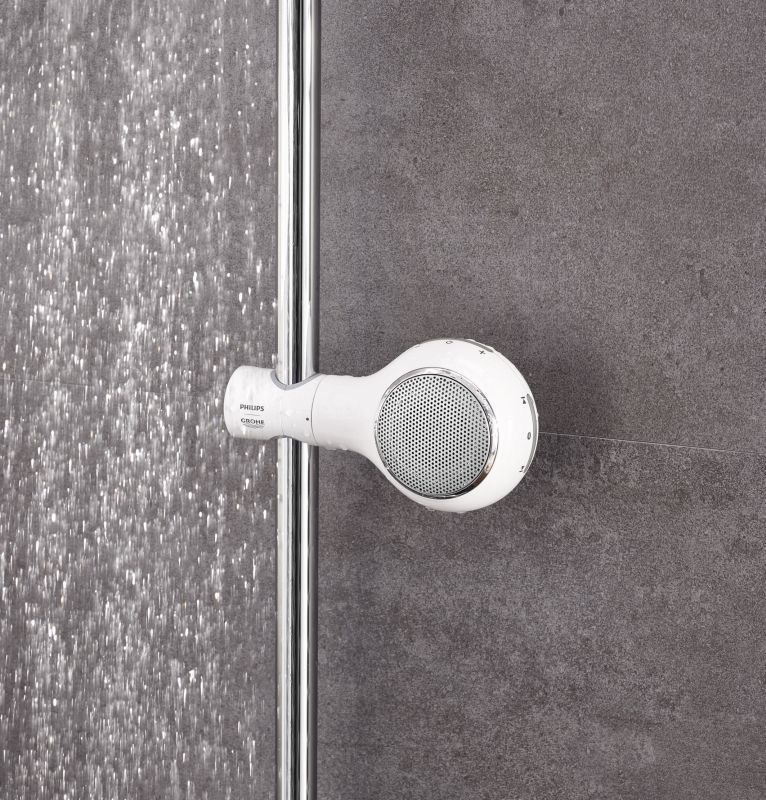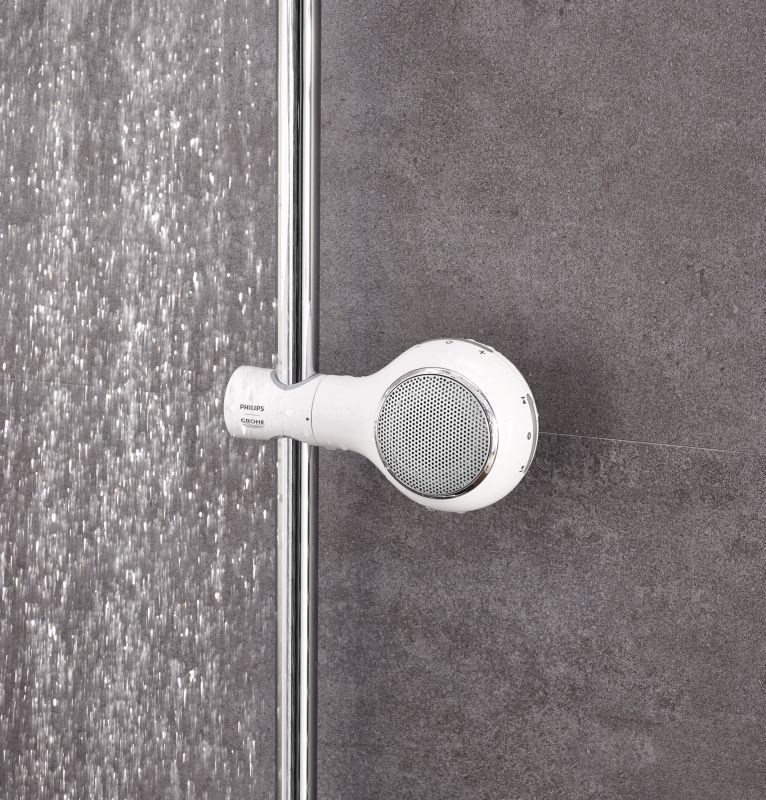 Aquatunes is as simple as it is ingenious. Simply use the Bluetooth button to pair the Aquatunes speaker with your smartphone or tablet and you are all set for outstanding musical enjoyment. The Bluetooth range of 10 metres means that the audio source can remain in a distance where it its safe and dry.
Designed and engineered to be one hundred percent waterproof, the speaker can be mounted inside the shower. Its holder will attach to all standard shower rails with a diameter between 20 and 25 millimetres. Lasting for up to eight hours, the battery packs enough power for plenty of relaxing and invigorating showers before it needs recharging.
Its water-resistant induction charging station allows the speaker to operate at the washbasin even during recharging. The unobtrusive lines of the charging station in glossy Moonwhite complement the rounded shape of the speaker whose design is inspired both by the latest trends in consumer electronics and by one of the most popular Grohe handshowers.
Using Aquatunes could not be any easier. The simple controls include an on/off button, a volume control, a Bluetooth button for pairing to smart devices plus a next/previous track toggle. Two LEDs show the status of the Bluetooth connection and the battery status.