Hong Kong Airlines, the internationally-acclaimed full-service airline, will launch its first daily direct service to Auckland, New Zealand on 10 November 2016. Airbus A332 aircraft with 283 seats, including 24 business class seats, will be deployed on the route.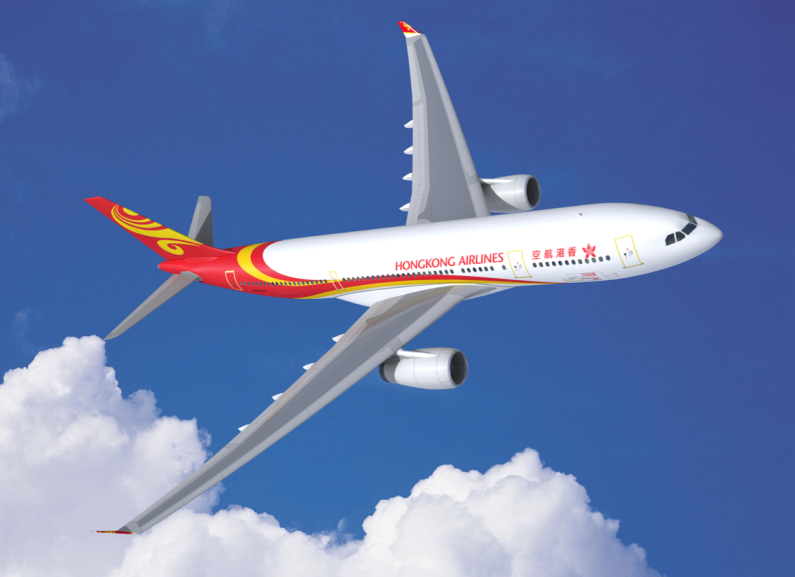 Located on the North Island of New Zealand, Auckland is surrounded by two different harbours on the east and west side of the city. Thanks to its citizens' love of sailing, Auckland also bears a nickname, "City of Sails". Not only is it the most populous area on the North Island, Auckland has various spectacular natural scenery in close proximity, such as volcanoes and islands; and together with the mild weather, it has been repeatedly named one of the world's most liveable cities. You can be almost anywhere in just half an hour from the city centre, including sailing to an island, bungee jumping from the Auckland Bridge, trekking through the rainforest, sampling wines at a vineyard and enjoying the Art Gallery or Aquarium.
Mr. Li Dianchun, Chief Commercial Officer of Hong Kong Airlines, said, "With the success of our service to Australiaearlier this year, Hong Kong Airlines is more than delighted to announce this second long haul service, operating daily to Auckland, New Zealand. There has been a steady increase year on year in the number of Hong Kong andChina travellers visiting New Zealand. According to official figures by New Zealand Government1, as of March 2016, the total number of visitors from Hong Kong and China has recorded rises of 19.1% and 27.8%, respectively. Leveraging on our connectivity in Asia via the international hub Hong Kong, we believe this Hong Kong Airlines new service to Auckland will be welcomed by passengers from Beijing, Shanghai, Tianjin, Chengdu, Nanjing, Hangzhou,Okinawa, Tokyo, Bangkok and Taipei, offering them more travel options."
The flight schedule for the Auckland, New Zealand route is as follows (*All Times Local):
Flight No.

Route

Departure/Arrival Time*

Frequency

HX021

Hong Kong to Auckland

15:20 / 07:30 +1

Daily

HX022

Auckland to Hong Kong

09:30 / 15:55

Daily

# Flight number and schedule may change without prior notice.
For more details, please visit www.hkairlines.com, or contact us via Hong Kong Airlines' Call Center hotline (852) 3916 3666 (Hong Kong), 950 715 (Mainland China).
| | |
| --- | --- |
| 1 | Source: Statistics New Zealand |
About Hong Kong Airlines
Established in 2006, Hong Kong Airlines is a full-service airline firmly rooted in Hong Kong with a wide destination network covering over 30 major cities across the Asia Pacific region, including Gold Coast, Beijing, Shanghai,Taipei, Sapporo, Bangkok, Bali and Okinawa. The current operating fleet is made up of 30 Airbus aircraft with an average age of around 3.5 years, consisting of 25 passenger aircraft and five freighters, being one of the youngest fleet in the world. Hong Kong Airlines has been awarded the internationally acclaimed 4-star rating from Skytrax since 2011. Adhering to the concept of "Fresh and Very Hong Kong", Hong Kong Airlines is committed to "Bringing Greater Journeys Sky High", and is dedicated to providing a pleasant and enjoyable journey to all passengers.