Today, NCC is starting its first ever Health and Safety Week throughout the Group. At every Group worksite, various activities will be implemented to promote NCC's Group-wide safety culture.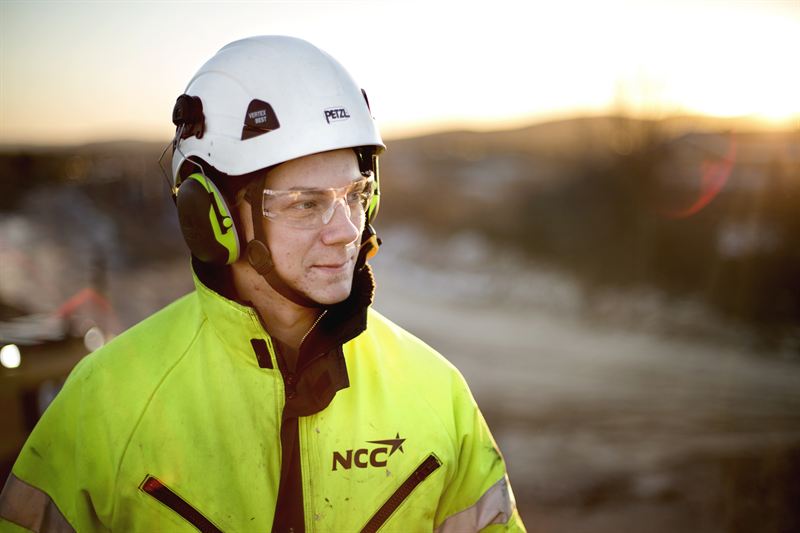 "The fact that we are now launching a Group-wide Health and Safety Week will enable us to focus even more on strengthening our safety culture throughout the NCC Group. We have a positive trend in terms of our figures for ill health, but we are far from satisfied. We need to place even more emphasis on this area; working at NCC must be safe," says Lars-Gunnar Larsson, Group Work Environment Manager at NCC.
The week will begin with start-up meetings at all worksites, at which the employees will review the targets and activities planned for the week. Each workplace will implement at least two activities. In Gothenburg, for example, an evacuation exercise together with the Rescue Services will be conducted at the construction site for the new children's hospital.
"It's up to each individual workplace to decide on the activities they want to implement, what they want to learn more about and what they need in their jobs to be able to work in a healthy and safe manner," says Lars-Gunnar Larsson.
The Health and Safety Week also includes a fun competition: "Pioneering Safety – compete to realize your idea." The employees are being encouraged to present good ideas with the potential to prevent injuries and increase worksite safety. The best contribution will win a prize in an amount that will cover the costs for implementing the idea.
The Group-wide Health and Safety Week is to be held every year and be earmarked for interesting and inspiring activities that enhance NCC's commitment to health and safety at the worksite. It will not replace the Awareness Day in September, which is a day for reflection and thought.
---
About NCC.
NCC is one of the leading construction and property development companies in the Nordic region. The Group had sales of SEK 58 billion in 2013, with approximately 18 500 employees.NCC is active throughout the value chain in its efforts to create environments for work, living and communication.NCC develops and builds residential and commercial properties, industrial facilities and public buildings, roads, civilengineering structures and other types of infrastructure. NCC also offers input materials used in construction, such as aggregates and asphalt, and conducts paving and road services.NCC primarily conducts operations in the Nordic region. In the Baltic region, NCC mainly builds housing on a proprietary basis and in Germany single-family housing.NCC's vision is to be the leading company in the development of future environments for working, living and communication.