Sheraton Hotels & Resorts announced today the designation of Sheraton Krakow Hotel as Sheraton Grand Krakow welcoming it to the brand's new premier tier of hotels recognized for their enticing destinations, distinguished designs, and excellence in service and guest experiences. Joining 25 other Sheraton Grand properties worldwide, Sheraton Grand Krakow is the first Sheraton Grand property in Poland, ideally located on the bank of Vistula River and a foot away from the famous Wawel Castle. The hotel is undergoing a major restoration which will be completed at the beginning of 2017.
Sheraton Grand is one of many initiatives currently underway for Sheraton 2020, a comprehensive plan designed to solidify Sheraton as a leading global hotel brand of choice, everywhere.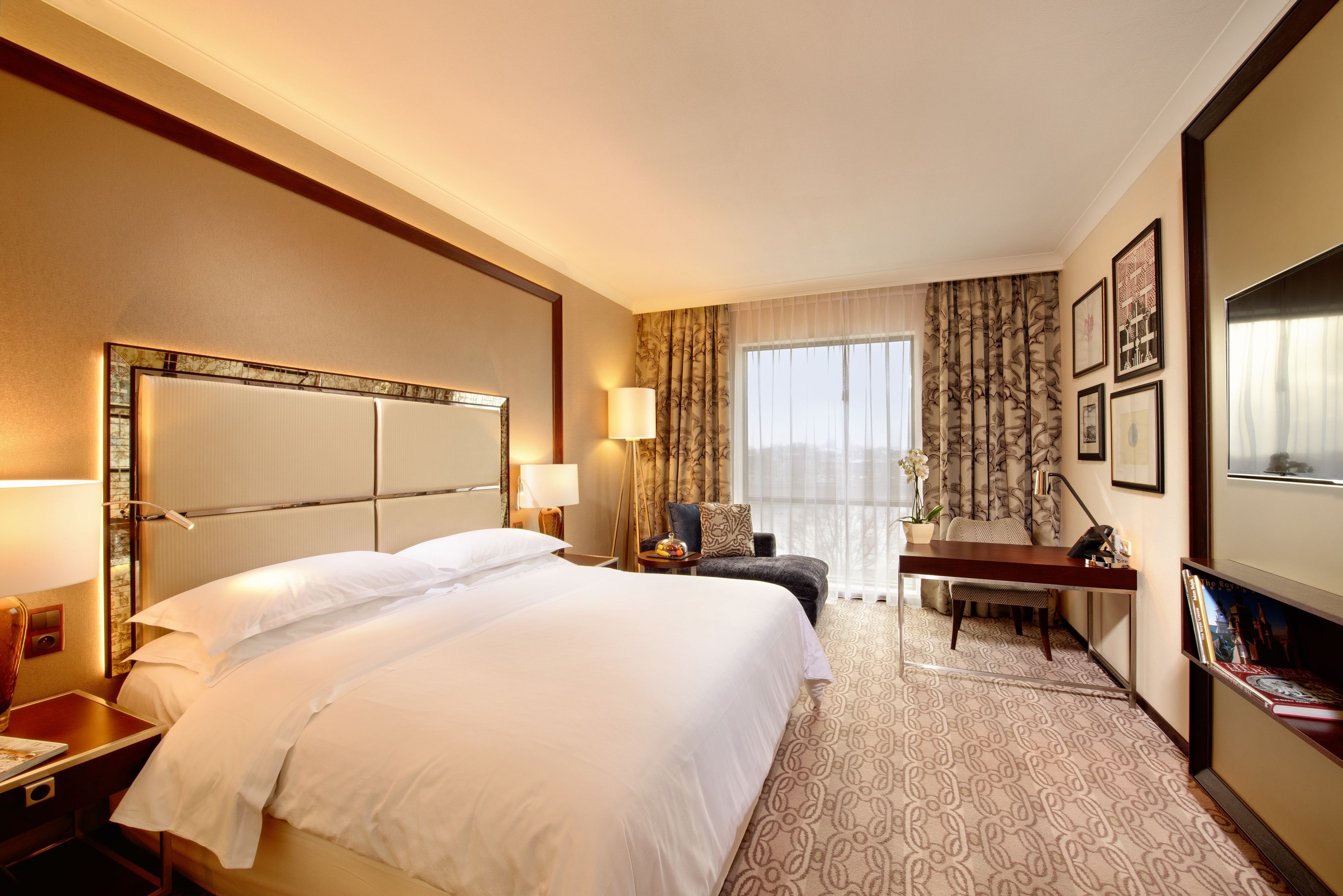 "We are thrilled to build on the brand's proud heritage in East and Central Europe by launching our first Sheraton Grand in Poland" said Michael Wale, President, Starwood Hotels & Resorts, Europe, Africa and Middle East. "The Sheraton Grand Krakow highlights our commitment to the Polish market where we already have six successful hotels and plan to further grow our portfolio."
Boasting spectacular views over the Vistula River and Wawel Castle, Sheraton Grand Krakow offers 232 rooms and suites fully renovated. All premium rooms have been beautifully restored featuring residential design flexible for work and play. London based designer Alex Kravetz, has created elegant spaces with the use of high quality materials and custom designed furniture. Various textures and furnishings were composed to create a sophisticated layered detailing in all elements of the design. The sense of heritage is expressed through patterns and uniquely commissioned art pieces by a local artist. Lighting was also key to the design creating several atmosphere setting possibilities including making the room brighter or moodier depending on the time of day. The Sheraton Grand Krakow also features refreshed meeting facilities ideal for social gatherings and galas and offers four restaurants and bars including the famous Roof Top Terrace Bar & Lounge.
"The entire management team and hotel associates have been gearing up for this special designation which is a great recognition of the memorable service experiences that we provide to our guests. We are all very proud to become a true flagship property for the brand in East and Central Europe. The renovated rooms look amazing and we are happy to further elevate the guest experience in our hotel" said Angela Saliba, general manager of Sheraton Grand Krakow.
Showcasing the Best of the Sheraton Brand around the World
Having launched in August 2015, Sheraton Grand celebrates the brand's best-in-class hotels, each hand-selected based on a specific list of criteria ranging from sophisticated design and sought-after destinations, to unrivaled standards of service and impressive hotel amenities. The brand will continue to announce new Sheraton Grand properties across the globe, with the expectation of having 100 newly-designated Sheraton Grand hotels by early 2017.
A Clear Vision
Sheraton Grand is just one of many initiatives currently underway for Sheraton 2020, a comprehensive 10-point plan revealed in June 2015 designed to put Sheraton Hotels and Resorts firmly back into the global spotlight. A nod to the plan's clear five year vision, Sheraton 2020 also includes a new $100 million Sheraton-focused marketing campaign; the launch of a new elevated food and beverage lobby program, Paired; continuous innovation of the Sheraton guest experience; an unwavering commitment to service excellence; the implementation of revenue and profit-driving initiatives to benefit owners and developers; and a goal of opening more than 150 new Sheraton hotels worldwide by 2020.
For more information on Sheraton Grand Krakow please visit www.sheratongrandkrakow.com, Facebook or follow the property on Instagram.
---
About Sheraton Hotels & Resorts
Sheraton Hotels & Resorts, the largest and most global brand of Starwood Hotels & Resorts Worldwide, Inc., makes it easy for guests to explore, relax and enjoy the possibilities of travel through smart solutions and effortless experiences at more than 440 hotels in more than 72 countries around the world. The brand is currently in the midst of implementing Sheraton 2020, a 10 point plan designed to make Sheraton the global hotel brand of choice, everywhere. Sheraton recently launched "Where Actions Speak Louder," a multi-channel, multi-million dollar advertising campaign that highlights the brand's ongoing enhancements to its guest experience, including new products and partnerships, and a renewed focus on service. With work well underway, the brand has already rolled out a variety of initiatives under Sheraton 2020, including Paired, a new imaginative lobby bar menu; the richest SPG promotion in the brand's history; and Sheraton Grand, a new premier tier that recognizes exceptional Sheraton hotels and resorts. To learn more, visit www.sheraton.com. Stay connected to Sheraton: @sheratonhotels on Twitter and Instagram and facebook.com/Sheraton.