In the ancient water town where history collides with the modern way of life, the four-month Wuzhen International Contemporary Art Exhibition hosted by Culture Wuzhen is presenting new perspectives to visiting artists.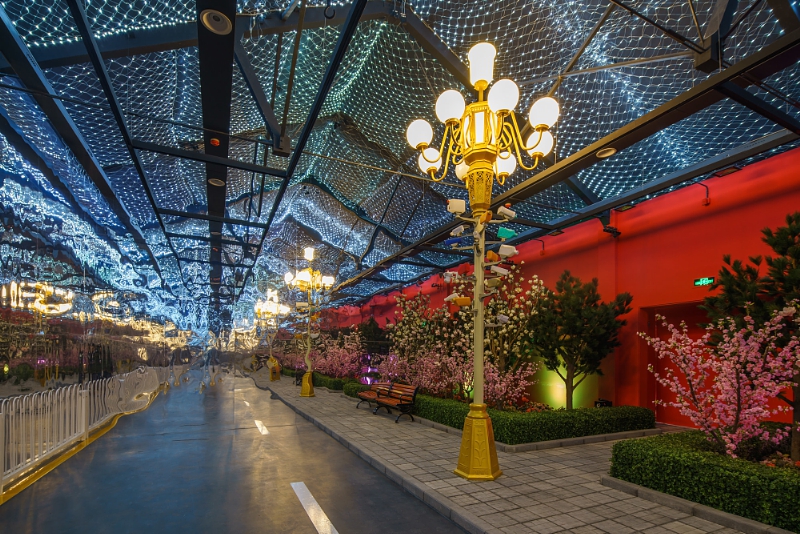 Running from March 28 to June 26 and featuring works from artists from 15 countries and regions around the world, the exhibition's theme is "Utopias/Heterotopias," and aims to encourage meaningful dialogue between contemporary artists from east and west to explore new channels for inspiration.
Wuzhen's unique mix of traditional and contemporary made a particular impression on American visual artist Ann Hamilton, who said, "What drew me here was how everything feels so far away from modern life in the big cities. The handcrafting culture is still really noticeable here, and the architecture makes the town feel like a living museum."
"That in many ways relates to my questions about how, in a world dominated by technology, the process and historical meaning of making things by hand takes on a particular significance."
Acclaimed Chinese artist Xu Bing spoke very highly of the exhibition's professional level and the respect as well as recognition showed to the artists' works. "It is displaying contemporary work by Chinese and international artists on the same, localized platform and triggering in-depth discussions about both the characteristics and blind spots of contemporary art," Xu said.
Xu brought two works to Wuzhen. The Character of Characters is composing a harmonious sense of participation with the strong regional culture of Wuzhen, while the Dragonfly Eyes expresses his recent thinking on how to cope with the development of contemporary human civilization.
Song Dong, who is displaying the installation art Avenue Square, said that Wuzhen itself is like a piece of art. "Wuzhen is also an incubator that preserves the ancient and historic town and keeps generating new ideas," he said.
In addition to the 130 pieces from 40 artists, the exhibition also includes various public education events on worldwide contemporary art as well as workshops for children and young people.
---
About Wuzhen
Wuzhen is a traditional ancient Chinese water town located one hour from Shanghai. With 1,300 years of history, Wuzhen combines more than 10 cultural landscapes including folk museums and celebrity residences with contemporary art elements and modern resort facilities to offer visitors an unparalleled leisure experience.