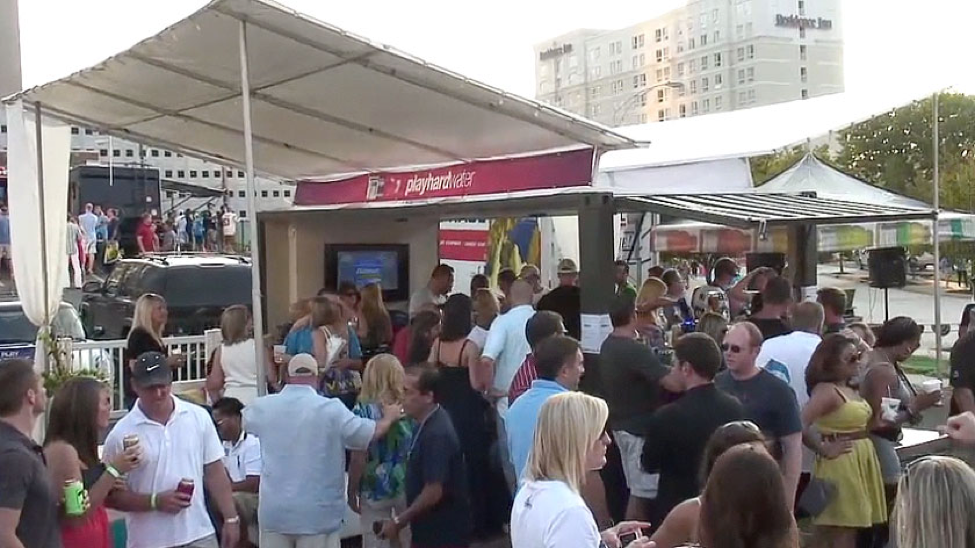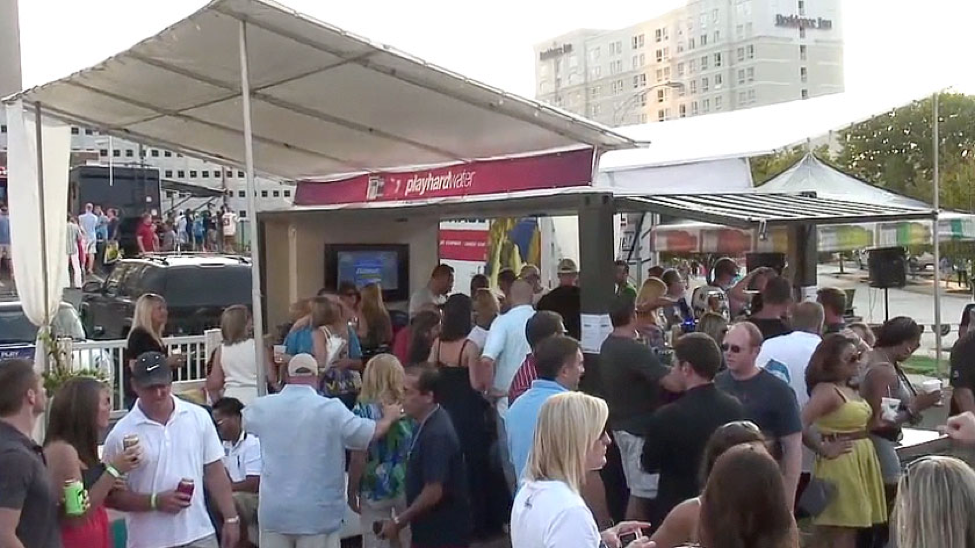 All businesses know the importance of having a presence at industry events and trade shows. Organising a stand at an industry event or exhibition is no mean feat, and with the last few years seeing a boom, in the amount of temporary structures being used by companies for their business events, we thought it was time to look into how these structures are being used in order to benefit businesses and boost commercial profiles. If you have been considering integrating temporary structures into your business events and trade shows, and are not sure how to go about it, then read on for a checklist of what you need to know.
Versatility
As temporary structures continue to grow in popularity so does the range of functions that they carry out. Temporary structures were, in the past, reasonably restricted in terms of the ways that they could be used and the places they could be used in.
However recent innovations have brought about solid structures that rival permanent buildings. They now offer highly efficient heating and air conditioning through the partnering up with air handler rental companies and they also now offer incredibly intricate multiple spaces that are well designed in order to offer fantastic branding opportunities. Therefore the limitations that used to exist in the past, such as cold temporary structures in the winter months, or water leaks in weak structures, now don't exist..
Opening Up Possibilities
Historically most business events are held in major cities, due to the convenience of city transportation links and the facilities available. Major cities offer a wide range of venues and spaces that are purpose built for business related events and shows. However the cost of tradeshows and industry related events can be very costly to businesses, particularly those just starting out and this is just not financially possible for some businesses.
Therefore investing in a temporary structure can be a really good option for businesses who can't quite yet afford the big exhibitions, but would still like to have a presence within the industry. Getting involved in more smaller events and travelling, with your already designed and branded, temporary structure will mean you already have everything ready to get involved in many more low key and more affordable industry events. For a fraction of the price of hiring design companies to create big trade show stands. Giving you the potential to get involved in all sorts of pop up events with all your stand equipment ready and raring to go.
Solid Branding
Looking at temporary structures as a good branding opportunity is another benefit that deserves consideration. Temporary structures can provide the potential for solid branding and for business owners to build brand recognition through event participation. All temporary structures can and should be designed with your brand at the centre of it. Branded inflatable structures, for example can be fantastic options for pop-up venues or exhibitions of all shapes and sizes. So make sure you are approaching the design of your stand from a bespoke and unique perspective that is eye-catching and as an integral part of your business marketing.
Using temporary structures, as a form of marketing for your business, is a really good way to build businesses, new and old. So spend a little time thinking about the types of events you'd like to get involved in and the type of structure and design that would best reflect your brand and show what you're all about and what you have to offer.