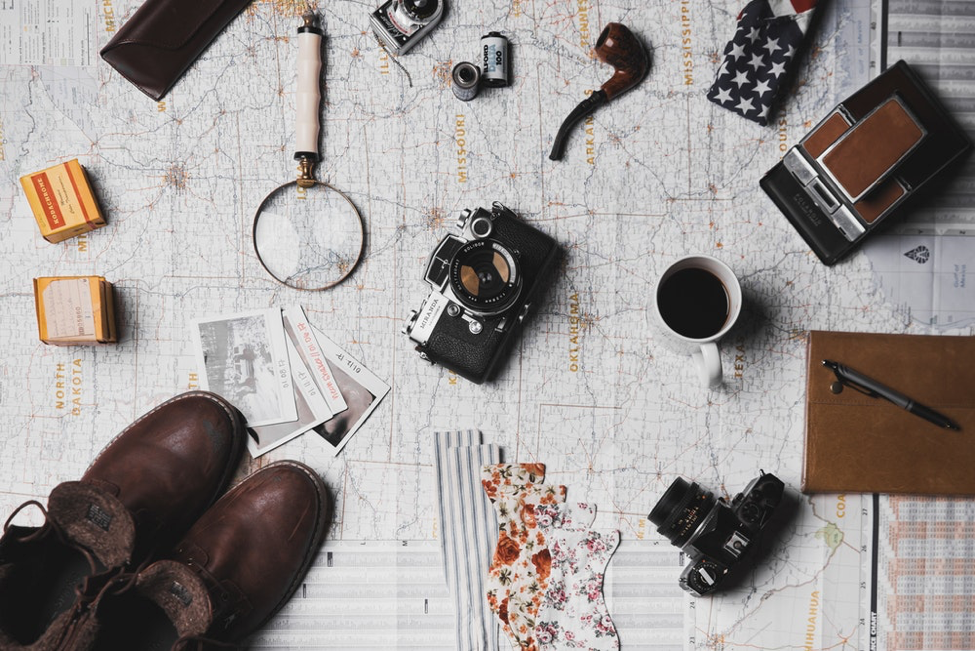 https://unsplash.com/photos/3NCA3tbaE5I
The world is a vast and exciting place that so many of us want to see, but too few of us actually achieve. World travel is typically associated with post-university students looking to find themselves, but it doesn't matter what age you might be. Anyone with the curiosity and the wanderlust can see the world.
But many planning to undertake this journey, this odyssey around the world in eighty days (or however long you fancy) often feel overwhelmed by the sheer possibilities available. Where to start? Where to finish? Do you want to see every continent, or limit yourself to one, like Europe or Asia, and see everything this corner of the planet has to offer?
This thing is, there is something to for everyone all over the world. It doesn't matter if you are channelling your inner Bilbo Baggins and itching for adventure, or looking to unleash your latent hedonist and laze away on golden shores, or even leap into a car with your own Dean Moriarty and zoom across open plains with no particular place to go.
And so, with National Shop for Travel Day having just passed, there seems no better time than now to look for your next big adventure, wherever in the world that might be and book a plane, train, or automobile to take you away.
THE ROAD TRIP
The road trip brings the freedom of doing it your way. You don't have to worry about getting to the bus stop on time, having to haul your bags in and out and in and out. Instead, you have a schedule that is entirely up to you.
When most people think of the road trip, they think of flying down Route 66 blasting out classic rock and watching the endless nothingness of the American plains. But road trips can be done anywhere, so long as you have a vehicle.
And it doesn't even matter what type of vehicle. You can go to Vietnam and rent motorcycles from one of the major cities and take a winding trip through the Ho Chi Minh Road surrounded by sprawling mountain ranges and hillside villages. Or, if you prefer something more volcanic, taking a trip around the Ring Road in Iceland is high on many a road tripper's agenda when planning a journey all to yourself.
THE BEACH
There are beaches galore all over the world, and as such it doesn't entirely matter which one you choose, as it is all about personal preference. You can go for the famous beaches, like those found on Koh Larn, off the coast of Pattaya in Thailand and swim in the ocean and eat the many, many food options there have lining the back of the beach.
But if you prefer a more secluded atmosphere to relax and recharge and just let the tide wash the day away as you lounge on sunbeds under palm trees listening to the surf, consider one of the less well known and secret beaches across the globe. Of course, as with any best-kept-secret, these locations will only remain as such for so long, get there and enjoy your little slice of paradise before it is too late.
THE ADVENTURE
Exploring ancient ruins, scaling mountains, delving deep into jungles, or however you want to experience adventure, there are plenty of opportunities waiting for you to grab by the horns and charge ahead. The adventurous are always looking for new ways to get that blood pumping and the adrenaline pulsing through their bodies.
Thankfully, the world is awash with high risk, high reward activities and opportunities to make that a reality. You can go skydiving, white water rafting, bungee jumping, and more wherever you please. Or, if you want to lean further into the explorers manual, consider visiting one of the many ancient ruin sites.
The includes the likes of Machu Picchu in Peru, along with the legendary Angkor Wat Temple ruins in Siem Reap, or if you want to cement yourself as the real-life embodiment of Indiana Jones, then perhaps take the time to explore the fabled lost cities of Mayan Civilisation, just watch out for the snakes.
Celebrate the wonders of the world by getting out and witnessing them. Wherever you want to be, or might be, in the Travelsphere there are options for the curious, the adventurous, and those who enjoy the luxuries of the natural world. We only have one, and so seeing it all might seem like a mammoth task, but it will be one that you are glad you ended up doing.