Life is hectic. Between work, school drop offs, after school activities, seeing family, cooking dinner, cleaning, and spending time with your significant other, there's not much time for anything else. Do you ever find yourself wishing that you could achieve more, or that you had more time to spend on doing other things, but without cutting out everything you do already? Well, it is actually possible. That 15 minute break you get at work? Endless possibilities are waiting for you, and you can achieve them in a simple break at work. So why not spend your free time more wisely, and take a look at these things you can do on your coffee break which will change your life.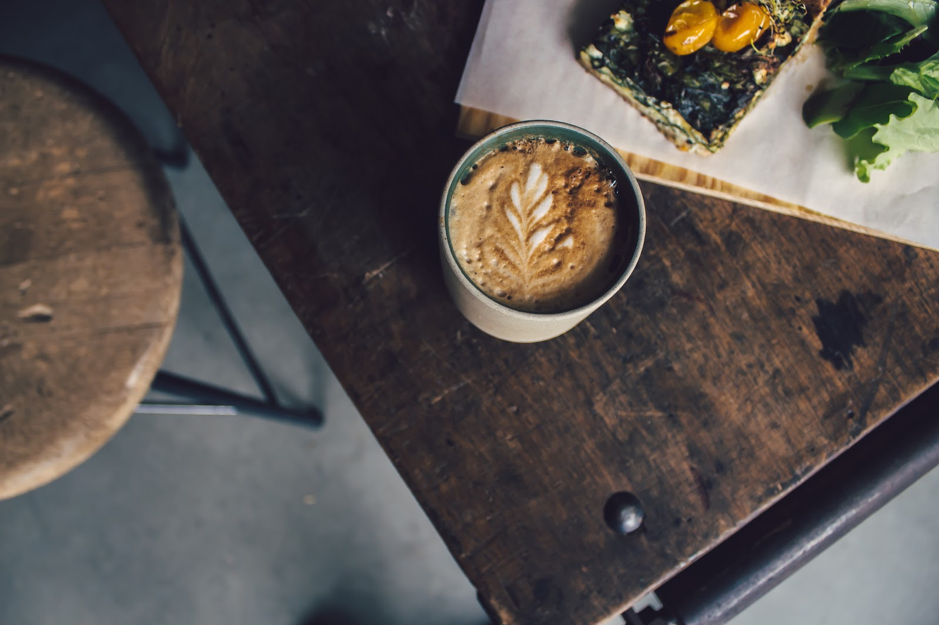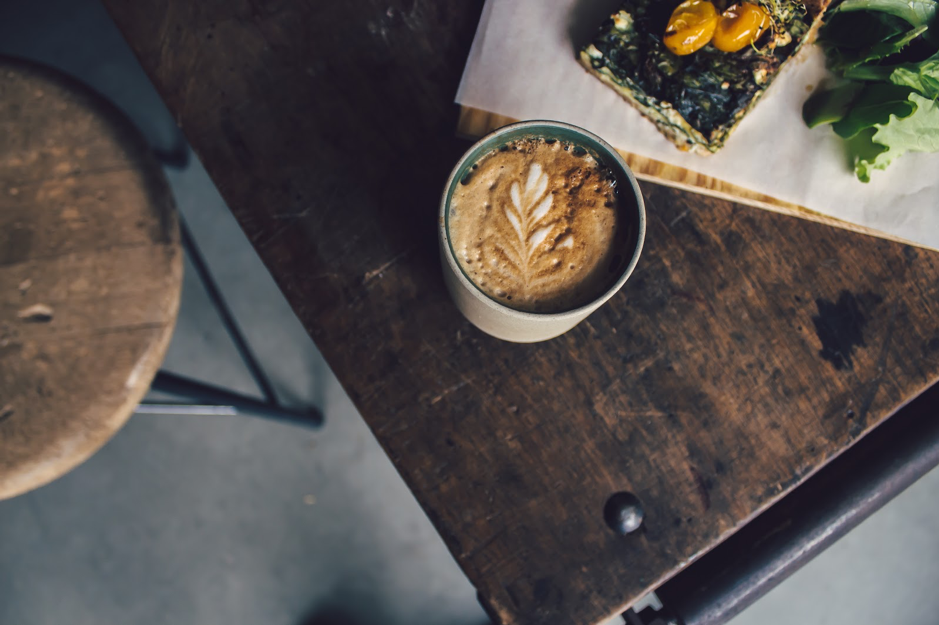 Make someone's day
A great way to spend your free time is by making someone else happy, just because. If someone in your life always tries hard, and is always there for you when you need it the most, then why not show them that you're thinking of them by sending them a bunch of flowers, or even nipping out of the office to pick them up a coffee and a cupcake for their break. Little gestures like these will go a long way and make you feel warm and fuzzy inside.
Become more financially savvy
If there's one thing that we all want in life, it's to have more money and spend less on the essentials right? Well, why not spend your 15 minutes looking at energy comparison sites and save yourself a pretty penny or two? You could also search the internet for money off coupons, or even seek out the supermarket with the best savings this week so that you're not spending as much as you normally would. It might not make you thousands, but it will certainly save you from having to spend more than you normally would!
Read a book
Okay, so unless you're reading a biff, chip and kipper book, it's unlikely that you could read an entire book in 15 minutes. However, it could be something that you start doing so that each break time you have, you can take yourself away from the world for a short while by reading a good book. Sign yourself up for library card and take out some fantasy novels so that you can escape work while still being at work.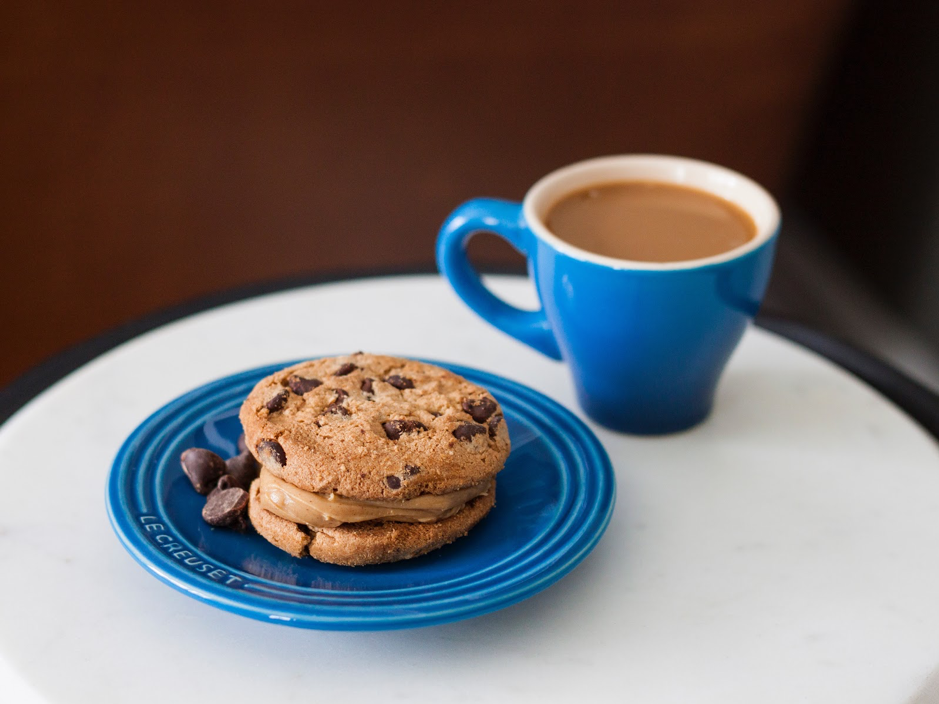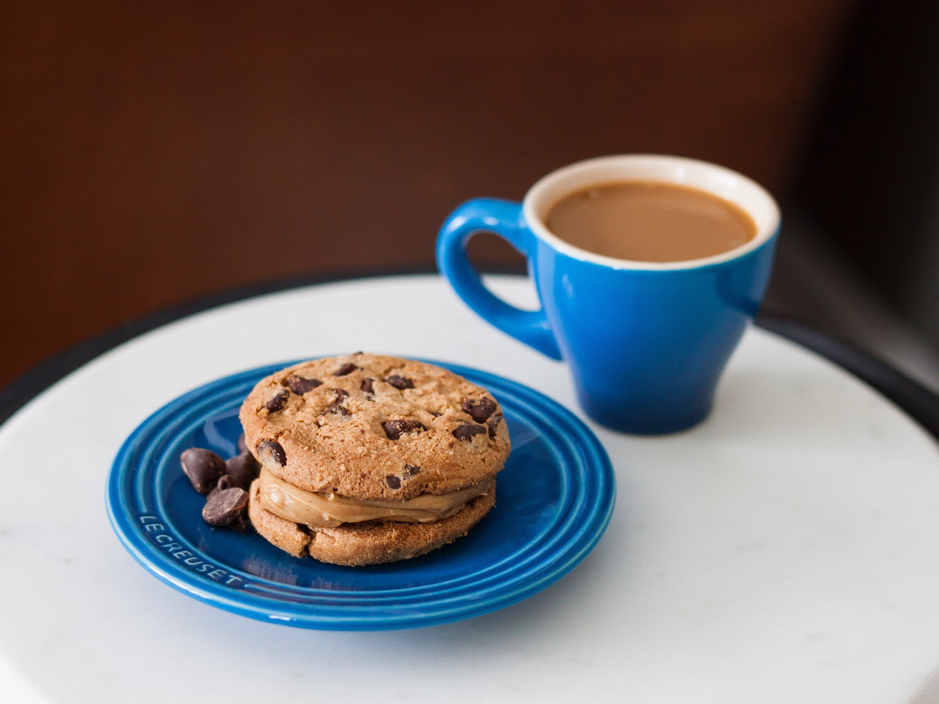 Photo by Ashley Kirk on Unsplash
Book a trip away
Got some annual leave coming up and not sure what to do with your time off? Why not book yourself and your family a little trip away? It's now easier than ever to book holidays online, and providing you can pay a deposit and get the okay from your spouse, you could literally book yourself a trip away in your coffee break. Then you can spend some time daydreaming about relaxing with your family and actually having some fun!
Create a photo album
Constantly thinking about your children and family? Why not take a collection of photos of you all to work and spend your coffee break cutting and sticking them into a photo album? You can then either choose to take it home to cherish, or even keep it in your desk to look at when you're feeling stressed out at work. Creating montages of all of the wonderful memories you have with your family will surely get you out of that mid morning slump and allow you to return to your desk ready and raring!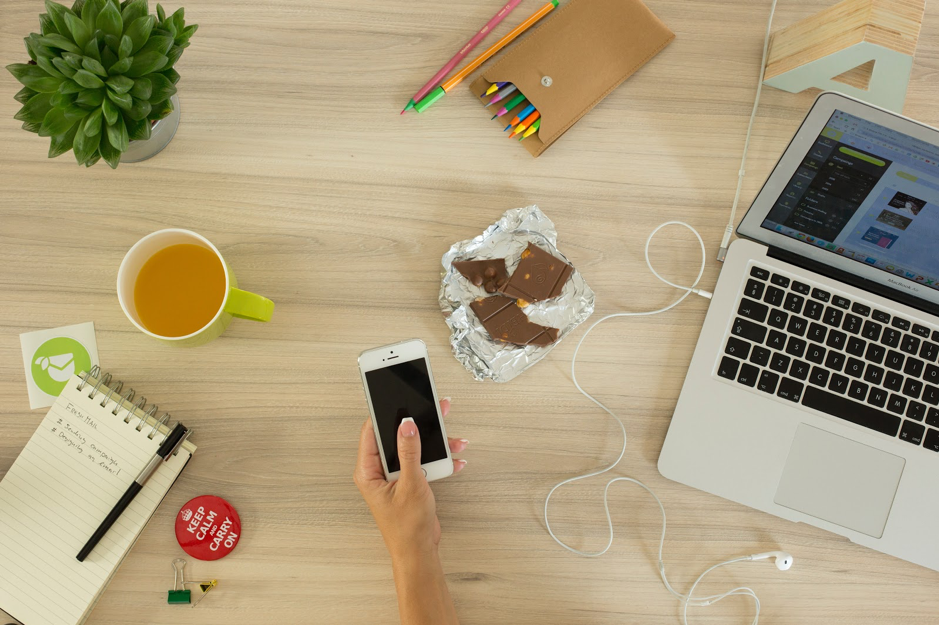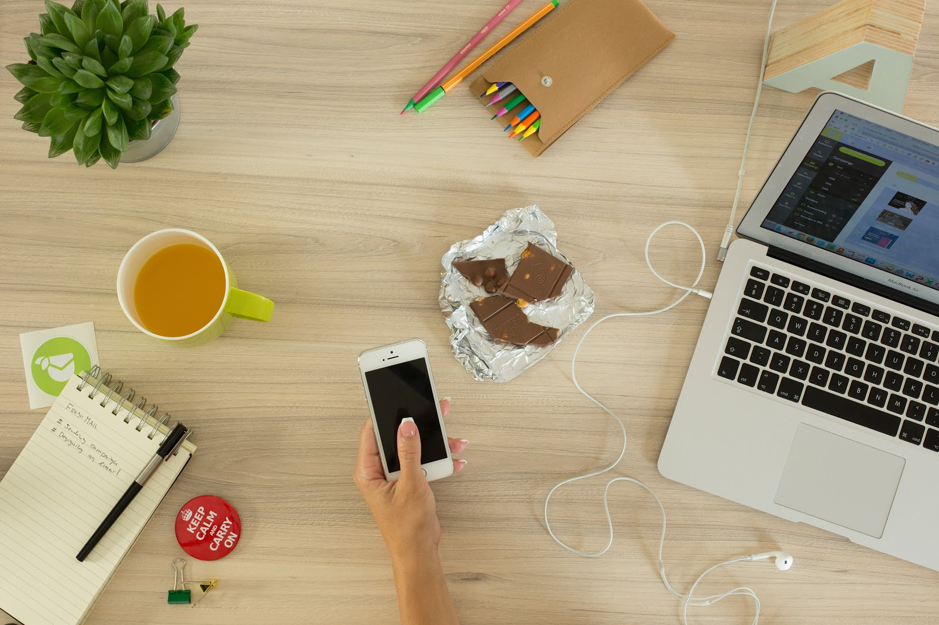 Photo by Chris Adamus on Unsplash
Pick up the phone
When you're constantly busy, it's easy to lose touch with someone that means the world to you as well. It's part of becoming a parent, you lose touch with friends that you've had for years. If they're parents, they will probably totally understand, but why not spend your coffee break on them by picking up the phone and having a quick catch up? It will mean the world to them and probably allow you to vent any troubles too. Why not arrange a dinner date with them so that you've got even more to look forward to?
Plan dinner
There's nothing worse than getting home after a long day and realising that everyone still needs to be fed. You walk into the kitchen, open the fridge and have no idea what to make for dinner. Why not spend your 15 minutes planning out what you could make the family for dinner, and make a shopping list and method if needs be? It will save you time and stress when you really can't be bothered to come up with a meal plan later on.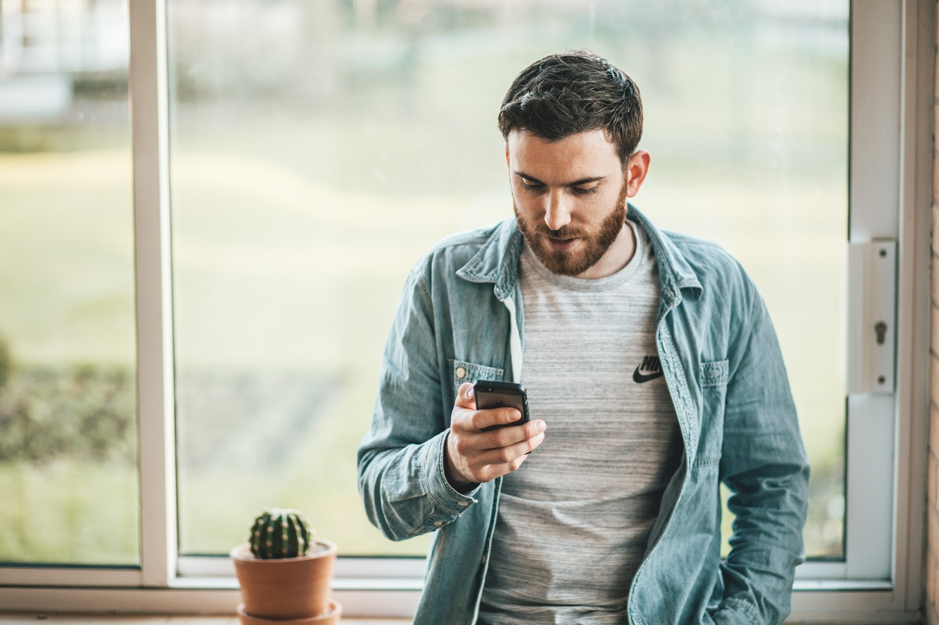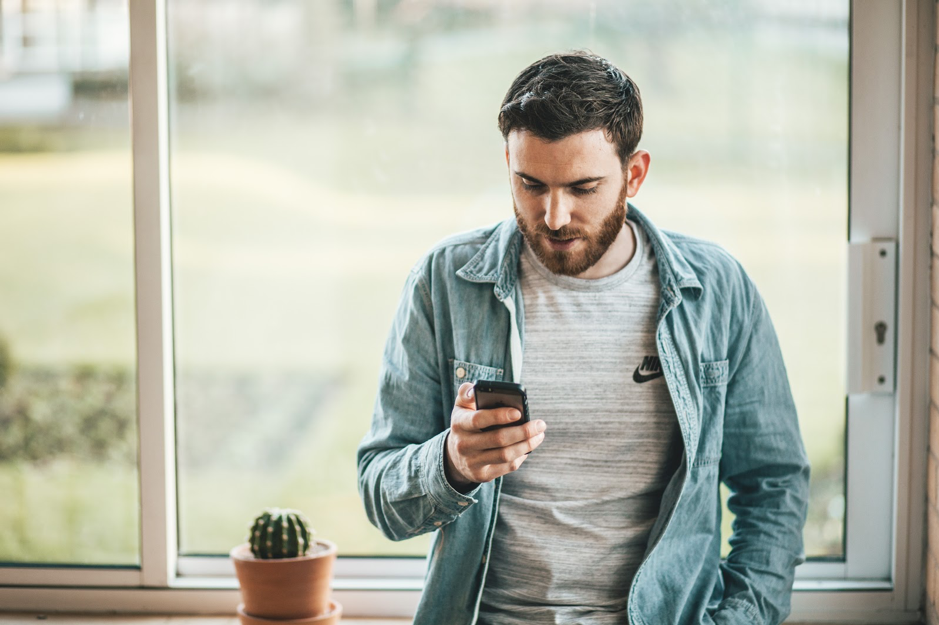 Photo by Tom Holmes on Unsplash
Pick up essentials
Running on from the last idea. If you've planned a meal and you know you need to pick up some bits, then why not nip out of the office and grab them so that you don't have to once you've finished work? Why not be super useful to your colleagues and ask if they need anything picking up too? You will be able to get something done and be super helpful to your work mates – win win situation!
Have some me time
When you're at work, it's likely that you're feeling rushed, stressed, or even simply tired. Spend your 15 minutes doing something for yourself like applying your make up properly, or even getting a quick 10 minute nap in? You could also catch up on social media, read a magazine, or even watch a funny video on YouTube. Anything that will make you feel more normal will help out massively when it comes to returning to your desk.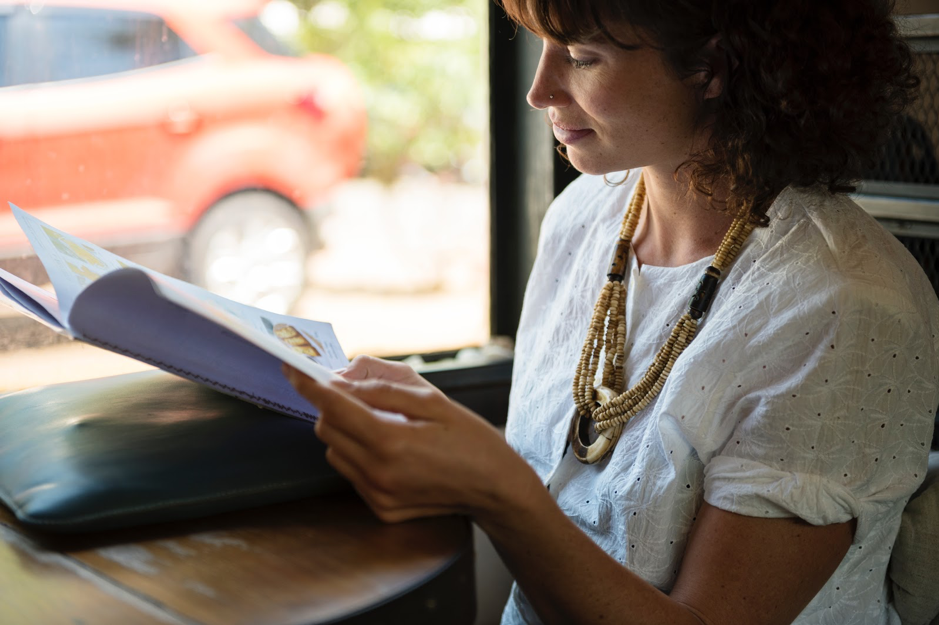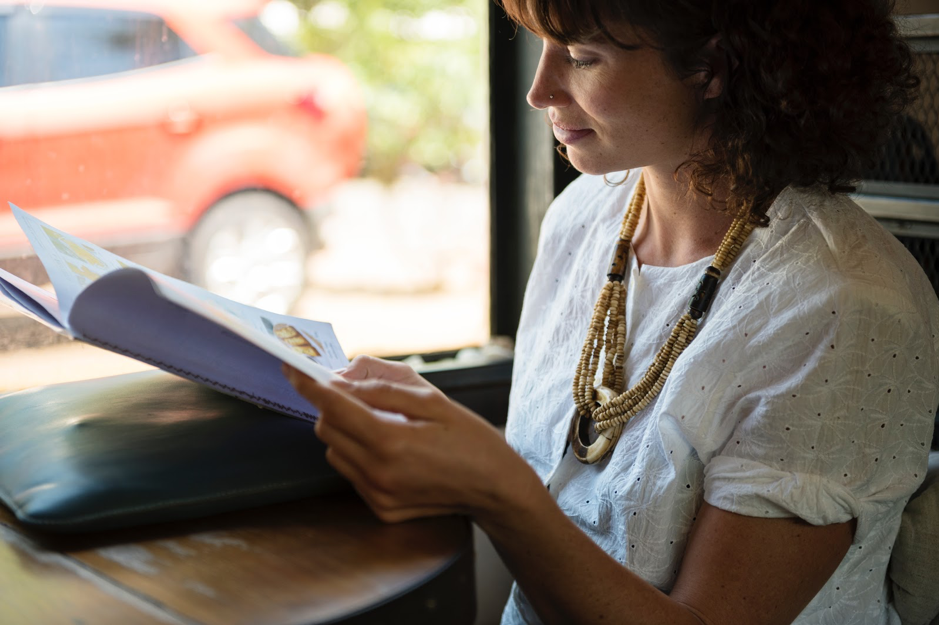 Get some exercise in
Okay, so you might not be able to get a full workout in 15 minutes, but you can definitely contribute towards your exercise regime! Even if it means taking a brisk walk around the building, that little bit of extra exercise will make a difference in the long run. Plus, it's an excuse to get out of the office for a short while and clear your mind with some fresh air. Why not create a playlist and pop some music in your ears for that little bit of extra enjoyment?
Online shopping
If there's one thing that can be done from pretty much anywhere these days (providing you have the internet), it's online shopping. Whether you fancy treating yourself or the kids to some new clothes, or you want to order a few bits for your home, your 15 minute break is the perfect time to do so. Alternatively, you could save yourself even more time and do your weekly food shop online so that you don't have to drag the kids around, and you can simply have it delivered to your door! Genius right?
Make some money
So we mentioned becoming more financially savvy earlier on, but why not take the time to actually make yourself some money? There are so many ways that you can do so online, take a look:
Sign yourself up to Fiverr and do some quick freelancing jobs.

Take surveys and earn yourself up to £25 per survey.

List something for sale that you've been meaning to do for ages.

Cash in your receipts with

receipt hog

and make money back on your groceries.
While you might not be able to do loads within 15 minutes, imagine doing a little each day? You could be earning an extra few hundred each month, just for 15 minutes of your time every day!
Write out a diet plan
We're all unhappy with our bodies in some way, and it's usually because we want to drop a few pounds, or fit into that dress that's been hanging in your wardrobe for months. Why not take the opportunity on your coffee break to sit down and write out a diet plan? Use the internet for some inspiration on exciting meals that you could be cooking, and ways that you can help yourself out. Sometimes it's changing the smaller things in your lifestyle that will make all of the difference! Also, having everything written down will make you more likely to stick to it, especially if you have it at home, the workplace, and even in your handbag. Change your self confidence issues in 15 minutes? Yes please!
If you really wanted to change things up, you could even sign yourself up for an exercise class, or renew your gym membership so that you really can begin changing your life without actually having to change your routine.
As you can see, there are a plethora of different things that you could spend your 15 minute break doing, so imagine what you could do with your lunch break?! Spend your time more wisely and you will feel more fulfilled and get so much more done! The possibilities are endless, so try these 13 different things that you can do on your coffee break which will change your life!