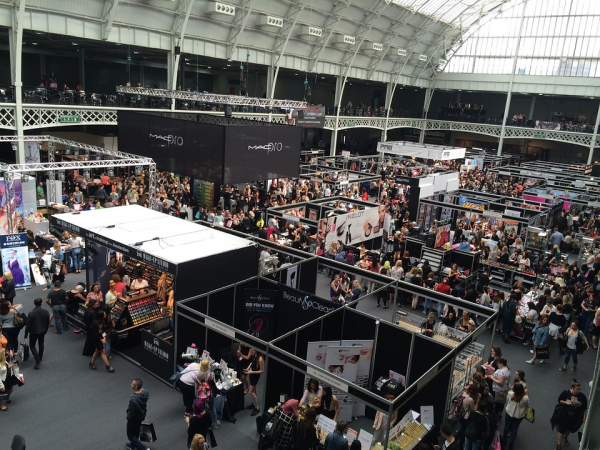 Marketing is an important part of any business, and we always want to search for methods to gain a strong relationship with our audience and to find new customers. After a long time carrying out the same old marketing routine involving emails and social media, there comes a time when other methods need to be explored. 
The best way for you to make a real impression with your customers is to meet them face to face. To a customer, a brand is an abstract concept until they have a real interaction with you. By showing yourself front and centre of your brand and talking to your customers, you will be able to make a tangible impression and one which lasts. 
Trade shows are an ideal platform to share your products and values with your customers. If you have never been to a trade show before, it can be a unique chance to get to know others in your industry as well as your audience. Here are the top things you will need to do to prepare and make the most of a trade show visit, whether you have a stand or not. 
Have a goal
The first thing you will need to do when it comes to planning for a trade show is to set yourself a real goal to aim for. For example, if your goal is to convert 50 sales during your time at the show, you need to decide how you will do this and devise a strategy for success. Perhaps your goal is to collaborate with another brand, in which case you should email the other exhibitors on the list and set up meetings throughout the duration of the show. Be sure to put a team together who have the skill and outgoing nature to represent and sell your business effectively.  
Design a stand
If you plan to exhibit at a show, you need to check details and design a beautiful exhibition stand to wow your audience. Depending on the budget you have, you can put a lot of time and effort into this to create a showroom of products or display examples of the success of your services. Take inspiration from others online and create something which you feel represents who you are as a brand. 
Prepare sales pitches 
Once you have a stand and a plan of sorts, it is time for you to gather your sales team and discuss pitches. The last thing you want to do if you want to make a good impression with your audience is to sound scripted. If you spend too long memorising the same lines to spout to customers, they will switch off as you are talking and you won't get anywhere. As long as your sales team has a firm grasp of who the company is and what they can offer, they should be able to hold a natural, human conversation about the bran without it feeling like the customer is speaking to a robot.