Keeping your offices up-to-date can seem like an impossible task since there are so many new things coming out every week in the office design world. If you have staff who are based in an office, then you will know that everybody has a different opinion. If you manage to please all of the team with your office design, and the practical side of things, then that is very unusual. Ultimately you do need to keep your equipment safe and up-to-date, but you can also push the boat out a little and maybe even increase the health and happiness of your staff while you're at it. This will mean that you will find better results are achieved through your efforts as well. So, what modern ways can we update our office spaces, and potentially improve successes in the process?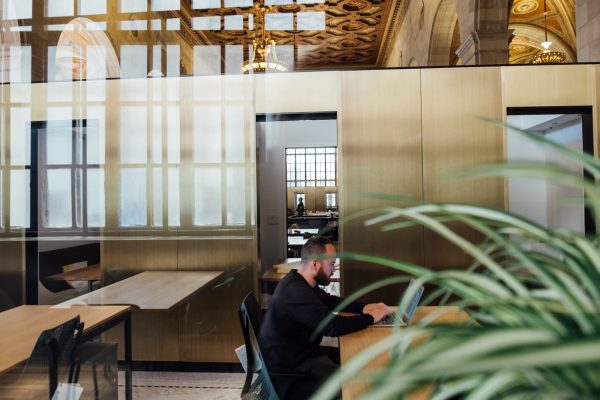 Update tech
Slow running computers and printers that just won't print are going to cause havoc in an office. If you go through everything in your office and check how it's running, you may find it's time for an upgrade. This is something to ensure your budget from the very beginning. And investing in your technology will really help keep your staff productive. There's nothing worse than sitting and waiting for a screen to load when you're on a tight deadline. Just make sure that you're making the right decisions and have the best you can get for your investment.
Decor
A lovely modern update to your offices, with some colorful decor, will really brighten the mood in the office. Making sure that you're able to provide an easy-going atmosphere, as well as keeping everyone focused, isn't necessarily the most comfortable option. It's also important to remember that while renovations are taking place, that your trade waste is taken care of too. Taking care of the environment is, of course, paramount right now. Why not get your staff involved with this, and asked them to help make decisions with regards to the decorating of your offices.
Greenery
Having plants in your office can improve the health and well-being of your staff. Studies show that with the extra oxygen the plants give out, and the natural green hues that they give off are beneficial, and they also create a more natural feel when it comes to looking at your surroundings. There are companies you can hire that actually visit the office and place the plants for you, they then look after them by watering and feeding them periodically. So it doesn't even need to be a big hassle for anybody on site. There is no doubting the benefits with this one, though, and it's definitely an update that comes highly recommended.
When it comes to updating your office, it is more about intention then getting it exactly right. If you show you care enough to update the surroundings, and help make day-to-day work a lot more pleasant, then your team will be grateful and ultimately work harder. Nothing is perfect, but these updates will undoubtedly add something to your existing office, and will hopefully improve the overall feel at the same time.