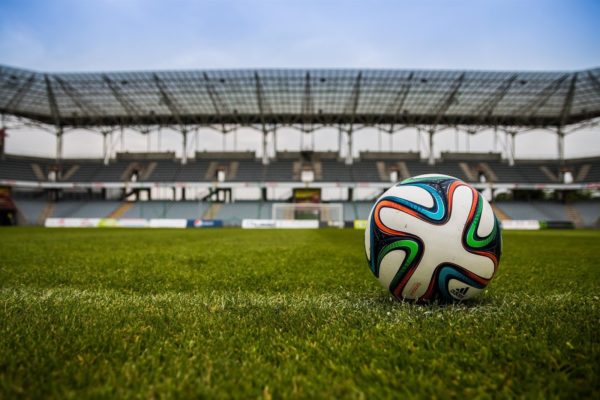 Many of us will come to a point in our lives whereby we are hungry for a career change. Perhaps you've begun to feel bored and uninspired in your current role? When you're feeling demotivated in your career, the best thing to do is to take things back to basics. Write down your hobbies, determine what you actually enjoy. For those sports enthusiasts out there, here come four career change options that could set you back on the right path.
Sports Journalist 
Sports journalists work to produce content about sporting events for an array of media; from websites to radio or TV. For a sports enthusiast, the prospect is exciting though the field is naturally competitive. The first step would be to obtain a degree in a field like journalism, communications or English. There are also degrees available which focus on sports journalism specifically. The main thing to do is to build up your portfolio to demonstrate your skills. Volunteer to write for publications and start your own blog that focuses on sports journalism content. With some great content, self-marketing and determination, an entry-level role could be the start of something special!
Personal Trainer
A personal training career can be a rewarding one for anyone passionate about sports and fitness. Personal trainers will discuss their client's health and fitness to help them prepare a plan that's catered to their needs. They can provide clients with an effective exercise regime while also recording their progress and providing nutrition advice. To become a personal trainer, you'd need to complete a qualification such as a Level 2 Certificate in Fitness or a Level 3 Diploma in Personal Training. 
Sports Betting Company
If your someone who loves to bet on football matches or knows the top boxing fights of all time, perhaps starting a sports betting company could be your calling? As with any business, you'll need a solid business plan and to research your competitors. Before starting your own company, it can be useful to attend entrepreneur events to gain advice. To start a sports betting company, you'll need a gambling licence plus partnership with the right technology professionals to build your dreams into a reality. Conduct a thorough research of the process and reach out to those in the industry for tips.
P.E Teacher 
For those fitness fanatics out there, a P.E teaching role could be a viable option! Of course, there's a lot more to it than that, you've got to be able to teach well and plan lessons. To get qualified, you need to go through initial teacher training routes via university or take a school-based study route. The latter option involves work experience while completing a PGCE at the same time. 
As with any career change, plan your options beforehand. Ask yourself if it's financially possible for you at this time? If not, can you seek out any kind of funding option? With many career changes, it's advisable to begin as a side-project that develops over time. To progress in your career, you've got to ensure that you're on the right path first.