Over the last 12 months the role of delivery drivers has changed dramatically and they are now seen as vital members of the supply chain. From ensuring supermarkets are fully stocked to delivering our Amazon parcels – on an almost daily basis.
Those involved in food distribution have been particularly busy, as have those delivering online orders. However, others have seen their work dry up almost completely, for example, if they were delivering to pubs, shops or restaurants.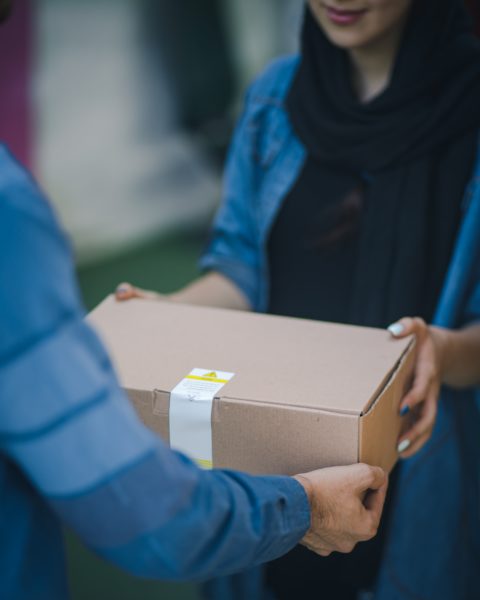 But how have delivery jobs changed in the last 12 months?
Quieter roads
Through a combination of school closures and employees working remotely, rather than commuting to and from the office each day, congestion fell by a quarter last year, which is likely to have had a significant impact on deliveries.  With usual journeys taking less time, delivery drivers were able to make more stops in a day.
Increased home deliveries
The boom in online shopping saw online sales overtake high street sales, and this new-found efficiency is set to stay. The increase in online spending for households has led to an increase in demand for delivery drivers, especially as many businesses encourage sales with Next Day Delivery options.
Social distancing
The government's guidance says that you should "maintain social distancing and avoid surface transmission when goods enter and leave the vehicle".
The advice goes on to clarify that this is especially important if a high volume of goods is being picked up or dropped off. This has led to many delivery drivers working solo.
For jobs where two people are required, companies have adopted a 'fixed pair' scheme, so the same two people work together on all shifts.
PPE
It's not unusual for delivery drivers to have to wear PPE including hi vis vests, gloves for manual handling, and even heavy duty shoes, but in the last 12 months, delivery drivers have had to increase their personal protective equipment with many having to wear masks both inside their vehicle and outside when delivering.
Supply chain issues
Delivery drivers and companies have had to deal with supply chain issues and holdups at many British and Irish ports. Parcels posted to and from Europe are taking as long as two months to arrive, with delivery companies blaming Brexit. These delays are impacting the whole of the supply chain, and some delivery drivers have been unable to complete jobs because of it, and these delays are set to continue – especially between the UK and Ireland.