Becoming a victim of vandalism or theft is generally an experience that can be best termed as being extremely emotional. If you do find yourself in this position, the first thing that should be on your to-do list is to make sure that you report the incident to the appropriate local authorities. Most of the claims that are made for theft or vandalism cases are made with the help of the police reports that were filed at the time when the incident occurred. This is a very important point and one that cannot be understated. It is of utmost importance that you make sure that if you are the victim of such a crime, you contact the appropriate authorities and get their reports. These reports are the things that are going to hold up in court or any legal institution when you file the claim to recover your losses.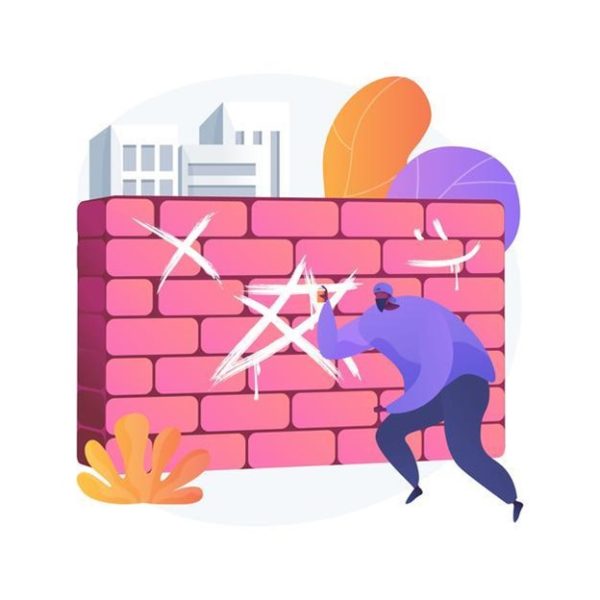 Most of the cases that involve theft and/or vandalism generally are covered under most types of homeowner's insurance policies. The responsibility falls on the shoulders of the affected person to make sure that they have all the necessary, accurate, and appropriate information regarding the theft/vandalism is presented to the appropriate authorities. This means, as we have stressed emphatically above, any incident of theft or vandalism happening on your property needs to be reported to the authorities as soon as literally possible. In the event that you find more theft and/or vandalism to your property than what you had initially reported and estimated, make sure that this information is passed on to your insurance provider and the appropriate authorities at the earliest possible time. Make sure that they are aware of the fact that there needs to be a higher level of payment in order to sufficiently cover all your losses than what had been initially estimated.
Another very important thing that we must point out here is the fact that if you are aware of the process of filing such claims, you can rest much easier in the knowledge that you know what to do at exactly what times. If you are equipped with this knowledge, then you can go through the entire messy process of the insurance claim process much more easily.
If the property that was damaged happens to be a business property, then know that you also qualify for a type of insurance that is known as a business interruption insurance claim.
Theft
One of the most pertinent issues that are related to these types of insurance claims is the issue of whether the affected person actually owns the item that was stolen or not. This can be a very frustrating process to have to go through. This is why it is always important and is highly recommended by professionals that you make a proper inventory of the belongings you have in the said property. If it happens to be the case that you did not have a property inventory done before the theft and/or vandalism incident happened, then you can make use of credit card statements and bank statements as proof of ownership of the lost items. Pictures of the stolen items can also be used in this regard to serve as proof of ownership.
Vandalism
It is just a sad reality of the current world that vandalism can befall more or less anyone and at any time. Probably the first thing that will come to your mind if you are a victim of such a crime is whether or not you are adequately covered for the damages that have been incurred. It is true that most types of damages and losses that result from vandalism are covered by most standard commercial property insurance and also most homeowner's insurance policies. But, it is very important that you realize that there are exceptions to this. You would be very wise to know from before if your business or homeowner's insurance provides coverage for an event of this type.
Typically, coverage for damages that are incurred because of vandalism depends on many possible factors. For example, has your property been more or less vacant for the past 30 to 60 days? Coverage for vandalism will depend on a lot of factors such as this. If you are aware that you are going to be vacating your property for an extended period of time, then it is always advisable that you get vacancy endorsements. This will ensure that your property insurance coverage will still be active even if you have vacated the property for an extended length of time.
Tips on Preventing Home Theft and/or Vandalism
Make sure that all the bushes and trees on the property have been trimmed properly. Always make sure that there are no blockages of any windows or any doorways in the property. This will ensure that you can always monitor your premises properly and make sure that you are alerted if anyone trespasses on your property.
Install a few exterior lights and also get some motion detectors. Also, make sure that they are not easy to reach. If they are easy to reach, then that defeats the whole purpose of getting them installed on your property in the first place.
Always make sure that you take all the standard safety measures. This includes things such as installing deadbolts and also having a properly functioning security system installed on the property.
Make sure that all windows on the premises have proper locks on them.
Never ever hide a spare key to the house anywhere on the premises of the property. This is extremely risky because if anyone happens to find out this information, then they will have instant access to the property.