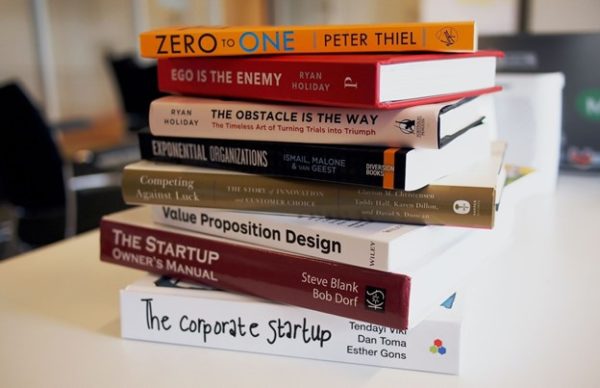 Photo by Daria Nepriakhina on Unsplash
Many people dream of being their own boss and running their own company. The UK has over Unfortunately, for most sectors, this requires money to get everything up and running. 
Finance can be difficult to find, especially in today's economic climate which has been impacted severely by COVID. However, there are places you can look for that all-important money to expand your small business or get it off the ground in the first place. 
If you're in the UK, there are a number of potential funding options open to you depending on the sector you're in and the amount of money you need. 
Take Out A Loan
Many business start-up owners take out a business or personal loan to cover expenses while they get their business up and running. As with all products of this type, look around for the best rates and reputable lenders. Some private banks may offer business loans, but these are becoming less frequent, especially when it comes to start-ups. 
Collateral Loans
It's not always easy to get a traditional loan product. If you have a less than perfect credit history, or no credit history at all, you'll find that a lot of avenues are closed to you. Collateral loans or hard money loans are secured against something you own, usually property. A collateral loan can be a good option for some people, and the pros and cons of this type of loan should be considered before you apply to ensure that it's right for you and your set of circumstances. Do your research on any lenders before deciding on a reputable one. 
Start-Up Loan
This is a little different from a standard personal or business loan and is backed by the government. You can apply for any amount between £500 and £25,000. It is ideal for people looking to start up or expand their business. 
The interest rates are reasonable and you can expect it to be fixed at 6 per cent. You can choose to take the loan out over a period of 1-6 years. 
tart-up loans require quite a bit of work to be able to be approved. You'll have to have a detailed business plan drawn up with market research and realistic cash flow forecasts in it. 
One of the perks of this type of loan is that if you're approved, you will be provided with an experienced business mentor for the first year to help you get started and provide advice and signposting. 
Crowd-Funding
Crowd-funding is used for many different things these days, from people looking to pay for medical treatment to directors needing to fund their next movie.andUsing 
For start-ups, crowdfunding has been gaining traction as a popular way to raise money. By using a crowdfunding platform, you can leverage the PR opportunities but also get an indication of interest in your particular product or service. 
There are two types of crowdfunding for business and these are: 
Investor Platforms – there are specialist platforms for business investors, rather than just normal people wanting to support a project. You can offer investors equity in your business in exchange for their support. They'll often invest larger sums than other supports too. 
Consumer platforms – popular platforms such as Kickstarter are ideal for this kind of fundraising. You won't have to give up any equity in your business and investors are usually enticed with some form of the product. It works by offering people certain perks for differing levels of investment in your company. If you're a product-based company, you need to factor in the potential cost of providing these perks. If you don't produce a physical product, then you'll have to be a little more creative 
Grants
His type of funding is a lot harder to find these days but there are grants available if you look around. Try your local authority of Local Enterprise Partnership (LEP). Grant are sums of money you don't have to pay back, which makes them an attractive option to many business owners. 
Start by asking around in any relevant Facebook or LinkedIn groups you're in and do a Google search too. 
Specialist Support
If you look around, there are various grants and support available for people who meet certain criteria. It may be based on geographic location, age, gender or race, and these are designed to support underrepresented minorities in 
Peer-to-Peer Lending
If you're finding it difficult to find a traditional business loan, then peer-to-peer lending could be a good option for you. The platform is filled with smaller investors willing to put money behind a new and untested company. 
You will have to pass certain qualification criteria to be accepted onto the platform but once you are, you can apply for up to £500,000 with attractive interest rates. 
Venture Capital Funds 
If your startup idea has a high disruption and potential growth then you might attract the attention of a VC fund. There are a lot of hoops to jump through for this kind of funding but the outcomes can be life-changing. 
If you are a candidate for VC funding, be aware that they will be heavily involved in your business going forward in efforts to maximise and safeguard their investment. Unless you have the time or inclination to deal with this kind of involvement, then it might not be for you. However, VC funds know what they're talking about when it comes to investing in businesses with high potential, so you may want to factor that into your decision-making. 
When approaching VC funds, do your research first to see which ones have experience investing in your sector. 
Approach Investors
Not all investors are part of a platform or VC fund. They can be difficult to track down, but they are out there. Look around in the local press and on LinkedIn to see who is calling themselves an investor and has been involved in similar sectors to yours. You can then approach them directly with your pitch. It might be a little nerve-wracking to do this but the worst that can happen is that they will say no. What do you have to lose? 
How To Choose Your Funding Source
You need to think very carefully when investing in your business. Every type of funding comes with its own pros and cons. If finance isn't your strong suit, then get yourself a financial adviser or management accountant who can help you through the process. It could make a difference. 
If you aren't sure how to forecast, or the difference between starting up and scaling up, then it's going to be a steep learning curve. 
Of course, the amount of funding you're looking for will also have an impact. A VC company is not going to get out of bed for less than £250K and most of them not even for that. So if you're looking for a relatively small amount then you shouldn't waste your time trying to attract VCs and high net worth individuals. 
Learn How To Pitch
You'll need to know how to pitch your business with confidence and authority. After all, you want people to believe in your vision and put their faith (and money) in you. Now, it's not quite Dragon's Den but you need to ensure you know your business and market inside and out. 
Next, you need to work on your people and presentation skills. If a presentation isn't your strong point, then practice, a lot. There are loads of videos on YouTube that you can watch for tips and advice. 
Spend some money on your pitch deck too. Even though it should never be style over substance, it's still worth making it look great Put it in the hands of a professional copywriter and graphic designer. If you really want to push the boat out, you could also look into multimedia pitches such as videos or a microsite. 
Conclusion
Business funding can be hard to come by, and the COVID-19 pandemic has made things even worse. Lenders are even more risk-averse than they were before the crisis started. You may need to do a lot of leg work when it comes to researching what's actually out there to support you.