In addition to providing a range of healthcare services for animals, running a veterinary clinic also involves lots of day-to-day organizing and record-keeping such as completing health certificates, creating invoices, ordering supplies, and scheduling appointments.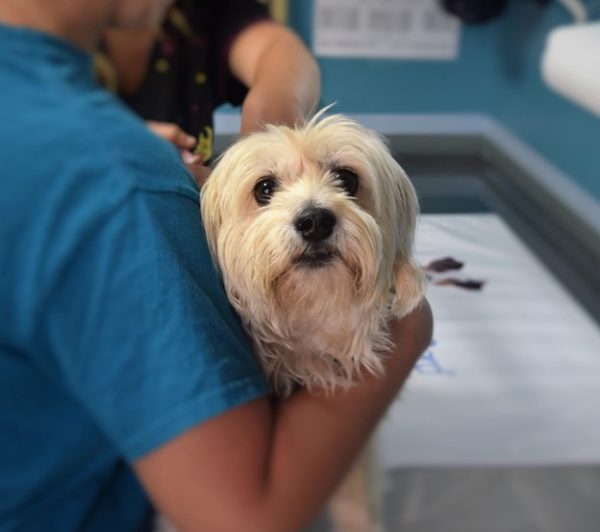 Many busier vet clinics choose to use practice management software to help them reduce the amount of manpower and time spent on administrative tasks, furthermore, the software can track costs, productivity, sales, and workflow to provide valuable insights and reports on how a business is performing. 
Integrating practice management software into a veterinary clinic's operations can add a lot of value to the practice by offering a better customer experience and productivity improvements. There are of course various other benefits to using practice management software, which you can read more about in the rest of this article. 
Reduced Paperwork
For a veterinary practice to be successful, it will have to focus on building credibility by gaining and retaining as many clients as possible by providing excellent quality service. This will involve clinics having to invest a substantial amount of money and time into creating and filing paperwork, however, clinics that use veterinary software to assist with their administration tasks will have much less paperwork to handle as it can be managed digitally. Using practice management software means veterinary practices can quickly store documents and information about clients digitally, which reduces the amount of paperwork and decreases the time spent manually finding and sorting numerous pieces of paper. 
There are several documents and records that a veterinary practice must store as they are essential to an animal's treatment and welfare, the operations of the clinic, and compliance with the law, some examples include:
Diagnosis and medical records 

Laboratory test history 

Client records; contact details, personal information, billing information, and payment history

Financial reports

Customer service reports

Audit reports

Complaints

Appointment lists

Staff payroll
The Software is Easy To Use
Most practice management software works on cloud-based systems, so vet clinics don't have to worry about compatibility issues and future fixes and upgrades to the application. Software suppliers design management programs to be compatible with both desktop computers and mobile devices, and when maintenance is needed it will usually happen automatically. 
Practice management software can be simply installed across all of a clinic's office computers and employee's mobile devices, all they will need to do at the start of work is turn it on and access their account.
Better Customer Service
A key part of operating a veterinary clinic is communicating with clients, and without practice management software, this process can soon become disorganized and confusing. Having a digital system in place can improve how you build and maintain customer relationships by making sure that customers get the right information promptly. Utilizing practice management software allows vet clinics to streamline various tasks related to customer service, these include:
Sending messages and notifications to schedule appointments 

Automating appointment reminders

Storing information about clients such as the medical conditions of their animals and the treatment required

Digital filing medical reports and bills, so documents can easily be found later

Tracing lost bills, receipts, or medical reports

Collecting customer satisfaction data from surveys

Creating and sending invoices 
Improved Efficiency
There are many tasks vets and clinic managers must do daily that can harm the overall efficiency and productivity of the clinic, for example, hours of time and labor can be spent writing down client information and medical reports, tracking lost documents, or attempting to decipher unreadable forms.  
Practice management software can help veterinary practices to be more efficient by removing the element of mistakes from the process and assisting in the creation of treatment plans and filing of information related to clients, so it can easily be referred to later. 

Insightful Performance Reports 
To improve the performance of any business, the management and owners must have access to reports from each operational area so that they can make informed decisions on the best course of action. In the past, generally, only financial reports were studied and used to consider changes in a business, however, in recent years other data and reports have become just as important, especially those related to customer experience. For example, practice management software tools can provide managers with reports that measure things such as waiting times and customer satisfaction. 
Veterinary practice management software is capable of storing nearly all of the data a practice may generate which can then be used to create reports related to several different areas such as sales, costs, client trends, equipment purchasing, inventory, and tax. 
Inventory Management
A computerized inventory system provided as part of practice management software allows for vet clinics to keep better track of medical products they are selling to clients. Almost every veterinary clinic will have an employee designated as inventory manager whose job it is to manage a clinic's stock, and their tasks of record-keeping and stock orders can be made simpler using a digital inventory system. The inventory management tasks that can be computerized using software include:
Pricing products according to industry benchmarks for profit margins

Including shipping costs and tax in product pricing

Establishing minimum stock levels and reordering quantities 
Data Security
Veterinary practices have to handle, file, and manage a range of data such as client contact details, payment records, and staff payroll, most of which contain protected and sensitive information. In cases of lost, damaged, or stolen data, veterinary practices may be subject to legal proceedings and liable to pay compensation, however, the risk of data loss or security breaches can be reduced by using practice management software. 
Most practice management software is cloud-based, meaning that your stored information is distributed over multiple secure servers, which decreases the danger of losses as copies can be retrieved. Furthermore, practice management software has built-in tools to detect security threats that can be blocked or removed from a system. Ensuring clinics have solid cybersecurity is vital, as only one data security breach can seriously damage the reputation of a business. 
Operating a successful veterinary clinic involves lots of moving parts, whether it be communicating with clients, recording client data, treating patients, or controlling stock. Therefore, it is a smart move for clinics, large or small, to integrate practice management software as it can provide various improvements in customer service and operational performance.