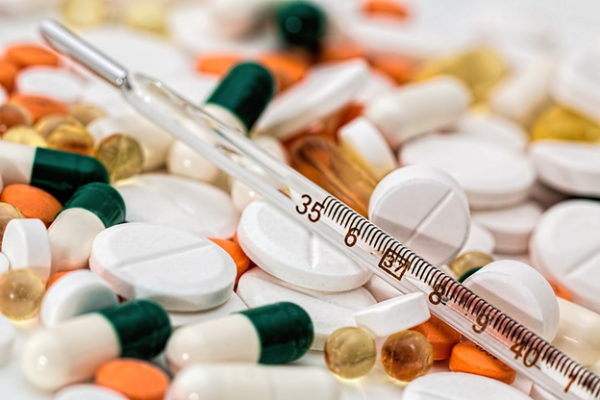 People who want to get into pharmacy often wonder what it takes to get into the field. Here's a short answer: other than a strong background in science and math, you should have good social skills. 
You see, your role is so much more than just dispensing medication as prescribed by the health professional.   
You will also take on an advisory role. Some patients will need help with the safe usage of medication. It is up to you to guide them on how to adhere to the dosage requirements. 
You must also warn them about any possible interactions between drugs and other medications, allergies, or alcohol. 
The beauty of pharmacy is that there are so many areas of specialization. You don't have to stand behind a counter dishing out medication. You could go into research, drug development, pricing, marketing, and so much more. 
And, the pay is also not bad. On average, you could take home $55.37 per hour.Translate that into an 8 hour day, and the take-home is over $500 every day. That means over $120,000 per year. Not a bad chunk of change, huh? 
Our article will give you pointers on how to go about getting into pharmacy as a career path. 
It Starts From High School

 
As stated above, you will need a pretty strong foundation in Sciences and Math to get into pharmacy. That means a good grasp of subjects like chemistry, physics, and biology. You may need to take them at a more advanced level than your other classmates.  
As we said, there is also a social aspect to this career choice. That means paying attention to, and developing excellent verbal and written communication. Good grades are critical, especially in the core subjects. Aim for a 3.0 GPA at a minimum.  
 University Level Education

 
Before taking a pharmacy degree or PharmD, you will need to have an undergraduate degree. After that, you will apply to an accredited Pharmacy school for the degree. 
Do note, some pharmacy schools accept students without undergraduate degrees. The only prerequisite is a strong foundation in the core subjects. 
Other than the ones we have mentioned above, these include microbiology, human anatomy, microbiology, statistics, and so on.   
Some states will also require students to sit for a Pharmacy College Admission Test (PCAT). It tests writing, critical reading, quantitative reasoning, biology, and chemical processes. 
There may be other requirements depending on the school you want to enroll in. Do take the time to find out what they are.  
You can get into pharmacy straight from high school. But, the degree will take six years instead of four. Some institutions will offer accelerated degree programs.
If you want to join a pharmacy college in the US, get more information from the American Association of Colleges of Pharmacy (AACP). 
After getting the degree, the next step is residency or fellowship. The latter will typically go into research or education.   
Residency programs take two years. The first year or PGY1 offers general training. It provides an opportunity to build upon the skills and knowledge students get in the degree program. PGY2 allows for specialization.  
Licensing Requirements
The interesting thing about pharmacy is the thorough vetting. In the US, for instance, students must sit for two other exams before they get a license. 
These are:  
North American Pharmacist Licensure Exam (NAPLEX)

tests decision making capabilities. It aims at finding out whether you'll be able to make sound decisions for the good of the patients. 

Multistate Pharmacy Jurisprudence Exam (MPJE)

tests state and federal laws knowledge.

 
The next step is to register for board certification. It is a sign that you have the expertise to practice as a pharmacist. And yes, there is an exam specific to your area of specialization that you must pass. Some resources can help you sail through the exams. 
Pharmacy technician practice tests, for instance, are available online. Teams of medical test prep experts comprising pharm techs and PTCB professionals have put these together.   
Students can use the hundreds of practice questions to prepare. They also get two simulated PTCB exams for a more realistic pharmacist experience. In that way, they can improve on areas that may be challenging.  
Do note, licensing requirements are different. What applies in one state may not in another. You can find out from the local boards what they expect from you.  
Continuous Education Is a Must

 
As a pharmacist, you never really put down the books. It is a career path that demands continuous education for as long as you are in it. It does make sense, though. 
The environment is constantly changing. New diseases, medical breakthroughs, and new treatments are the norms. Keeping up with the trends is therefore not an option.  
Countries like the US have gone a step further to ensure pharmacists remain at the top of their game. As of 2016, practitioners must cover a specific amount of continuous education hours per calendar year.   
In Virginia, for example, you must have a minimum of 15 contact hours as a pharmacist or five as a lab technician. In New York, it is a minimum of 45 contact hours while New Jersey is 30. Do note, this is a requirement for license renewal. 
They should undertake programs or courses that are real-time and interactive. Some areas will test knowledge on industry trends to ensure you are up to date with what is happening. 
Final Thoughts
Getting into pharmacy requires investment in time. It is a delicate field, which could explain why you must undergo rigorous training. But the returns are well worth it. 
There are tons of career opportunities right within. If you don't see yourself dispensing medication, you could always go into research. 
The other alternative is drug development, marketing, education, and so much more. The career is lucrative and one that brings tons of satisfaction. Use our article as a starting point for your pharmacy career. 
But, there is a lot more research you need to do. And that includes speaking to those in the business for more insights. After all, who can give better advice than the person already doing the work?