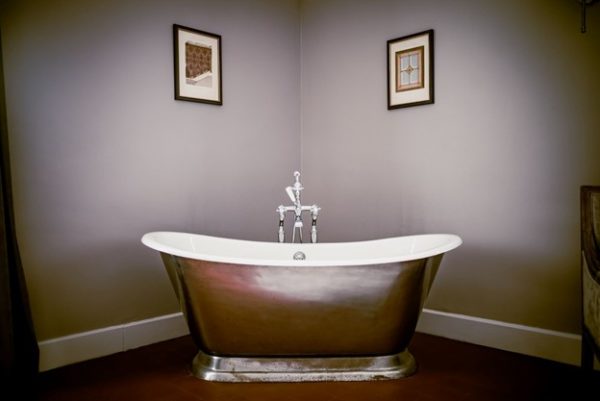 Image Source: Unsplash
Freestanding bathtubs are a popular choice for bathroom remodels because of their unique look and feel. They can add a touch of luxury and elegance to any bathroom, and they are also very functional.
They can be installed in any bathroom, regardless of the size, and come in a variety of shapes and sizes. Some are more affordable than others, making them a popular choice for budget-conscious homeowners.
If you're considering adding a freestanding bathtub to your bathroom, here are some reasons why you need to consider a makeover and a few interior decorating ideas to help you get started.
Why Do You Need a Bathroom Makeover?
If you are a busy bee in your home, the bathroom is one of the most essential spaces. It is our sanctuary and a place where we can relax and rejuvenate after a long day. If your bathroom feels outdated or just not working for you, it may be time for a bathroom makeover. Apart from focusing on and adding small details like heated towel racks, hanging art, and essential oils, one of the best ways to update your bathroom is to add a freestanding bathtub.
Freestanding tubs are a popular choice for bathroom makeovers. They offer flexibility in terms of placement and can often be a focal point in the bathroom.
One of the great things about freestanding tubs is that they can be placed almost anywhere in the bathroom. If you have a big bathroom with plenty of space, you could put the tub in the middle of the room. This will create a visual interest in the room. If your bathroom is smaller, you could place the tub against a wall or in a corner.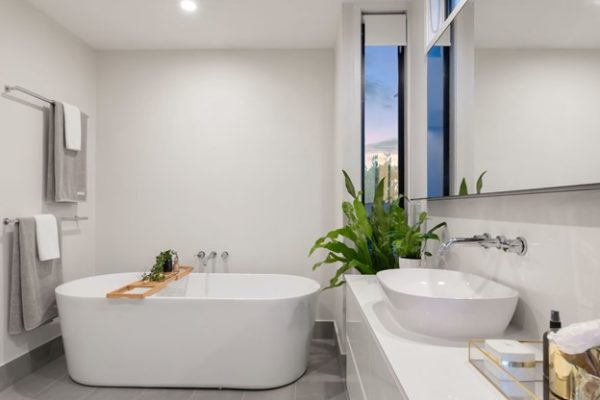 Image Source: Unsplash
How to Choose the Right Freestanding Tub
When choosing a freestanding tub, you'll need to consider the tub's shape, size, and style. You'll also need to consider the location of the tub and the type of plumbing that is available.
There are many different types of freestanding bathtubs to choose from. The most popular ones are modern, traditional, and rustic freestanding bathtubs.
Bathroom makeovers are popular because they can add value to your home and make your bathroom more functional and comfortable.
Size: Take a long look at your bathroom and imagine the total space it covers. If your bathroom is small, you'll want to choose a smaller tub or renovation ideas that won't take up too much space.
Budget: Next, you need to consider your budget. Bathroom makeovers can be expensive, so you'll need to decide what your priorities are and how much you can afford to spend. If a freestanding bathtub is a high priority for you, then you'll need to budget for that accordingly.
Style: Finally, you need to think about the style of your bathroom. Would you prefer a traditional or modern look for your bathroom? What materials would you use to renovate your bathroom? These are all important questions to consider before beginning your makeover.
Going For a Specific Look and Style
If you're looking for a vintage look, you may want to consider a clawfoot tub. Clawfoot freestanding bathtubs are very popular right now, and they add a touch of elegance and luxury to any bathroom.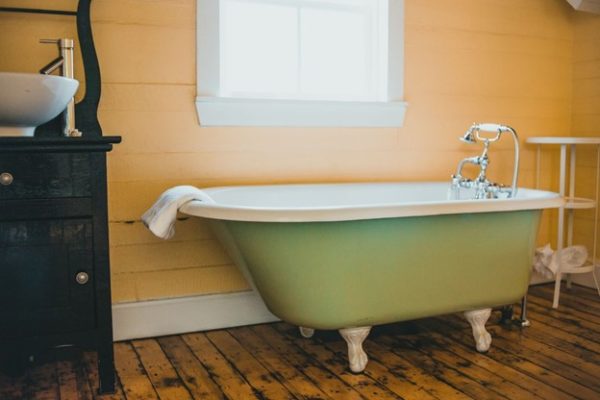 Image Source: Unsplash
If you're not sure if a clawfoot tub is right for you, there are also many modern freestanding tubs to choose from. Freestanding bathtubs can come in all shapes and sizes, so you're sure to find one that fits your budget and bathroom perfectly.
Choosing The Right Tub Color
One of the most important decisions you'll make when choosing a freestanding tub is the color. This will set the tone for the entire bathroom and should be something you love. White is always the safe choice but consider other colors as well. If your bathroom is small, go with a light color to make it feel larger. If your bathroom is large, go with a dark color to create a more intimate feel.
Choosing Freestanding Tub Accessories
When it comes to freestanding tubs, there are a variety of accessories that can enhance your bathing experience. Some of the best accessories for freestanding bathtubs include:
Clawfoot tub faucet
This type of faucet is perfect for freestanding tubs because it gives you more flexibility in terms of positioning.
Freestanding tub filler
This is an excellent option if you want to avoid using a clawfoot tub faucet. It allows you to fill the tub from any angle, making it easier to get the water just right.
Tub caddy
A tub caddy is a great way to keep all of your bath essentials within arm's reach. It can also be used as a place to set your drink or book while you're relaxing in the tub.
Tub skirt
A tub skirt can add a touch of elegance to your freestanding tub. It also serves as a way to conceal the plumbing and wiring that is typically visible with freestanding tubs.
Bathmat
A bathmat is a great way to keep your bathroom floor clean and dry. It also provides a little bit of extra comfort when you're stepping out of the tub.
Shower curtain
A shower curtain can be a great way to add some privacy while you're taking a bath. It can also help to keep the bathroom floor dry after you've finished your bath.
The Advantage of Standalone Tubs with Shower
Freestanding bathtubs with showers are gaining popularity due to their many advantages. Not only do they look great, but they also provide a lot of practical benefits.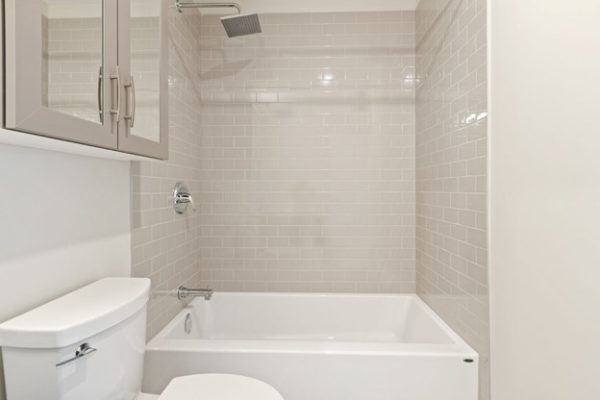 Image Source: Unsplash
Some of the key advantages of standalone tubs with showers include:
They are more spacious than traditional tubs. This makes them perfect for either relaxing baths or luxurious showers.
Place standalone tubs anywhere in your bathroom because it is so flexible in terms of placement. You can put them anywhere you like, which gives you a lot of freedom when designing your bathroom.
Conclusion
In conclusion, choosing the best freestanding bathtub for your bathroom is a very important decision. There are many factors to consider when making a choice, such as size, style, and budget. By following the tips in this article, you can be sure that you'll find the perfect bathtub for your needs.
Most of them also come with a faucet and showerhead, so you won't need to worry about finding those additional plumbing fixtures. Freestanding baths are generally made of stone, copper, stainless steel, quartz, or granite. Many of them can be placed in any part of the bathroom – it's not necessary to have them near the sink or shower area. They can also be used as a tub for the shower and are a great way to save space and give your bathroom a modern and stylish look.
So, whether you are looking for a luxurious spa-like experience or simply a place to relax after a long day, a freestanding bathtub is the perfect choice for you.