Load boards are online marketplaces where freight brokers, truck owners, and shippers find carriers for their loads. In other words, they connect the shippers and freight brokers to the shipment. At the same time, these are platforms where carriers post about their availability and search for new customers. Many prefer this marketplace because of its all-time availability, cost-effectiveness, and accessibility.
Suppose you're looking for a load board for the first time. In that case, you may need to know the nature of load boards. Delving into the details will help you further understand the need to use a load board, whether you are a truck operator, shipper, or freight broker.  For that purpose, here's an article to guide you. So, read on!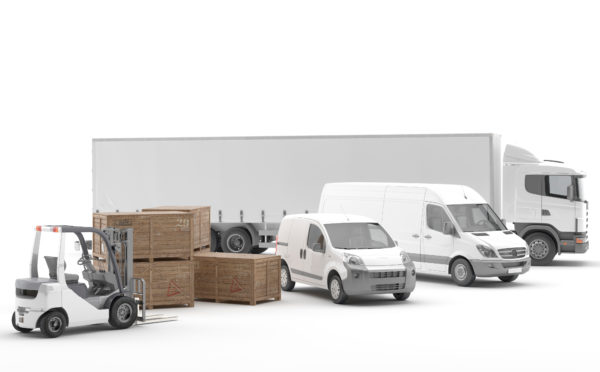 Benefits Of A Load Board
Like other industries, the trucking business has also benefited from technical innovation. That includes the adoption of load boards. Below are some of the benefits users enjoy when using load boards:
It Allows Instant Booking And Bidding
Since load boards provide real-time information, users can easily access their needed data to complete transactions. As a result, they could book and bid instantly. 
Users can also quickly coordinate with carriers and freight brokers, allowing the quick turnaround of necessary shipping adjustments.
It Reduces Paperwork
Since most load boards are app-based, users and carriers can manually reduce the documents they access. Most of the time, the apps allow automated systems for the shipping, billing, and data-gathering processes. 
For carriers, load boards are an excellent tool to improve operational efficiency. 
It Hosts A Wide Selection of Suppliers
Load boards provide a network of truckers and carriers you may choose from. Because of this, users can strategize their selection and make the most of their budget.
It's Generally Cheap
Many load board applications offer free sign-ups and are free to download and use. Most of them also don't require a fixed monthly fee. 
It Reduces Deadheading
In the trucking industry, deadheading refers to driving a truck with an empty trailer. It happens when the vehicle drops off a load, and the driver needs to travel to another destination for another shipment. Deadhead travel must be avoided as it poses safety risks for drivers and other motorists. In most cases, drivers are also not paid in these circumstances. 
However, with an efficient load board, you'll be assured that drivers and services will have their payments on time and for the services rendered.

How To Choose A Load Board
Because of its advantages, it's not surprising that the selection of load boards continuously increases. For first-time users, it may be pretty overwhelming. Below are some tips to make choosing a load board a breeze: 
Choose A User-Friendly Interface
Select an easy-to-navigate load board so you won't need much time familiarizing yourself with it. In many cases, a user-friendly interface allows you to access it, post loads, and use features quickly. This way, you'd have more time to narrow down your choices and get shipments on the road in no time.
It Offers Optimal Accessibility
Highly accessible load boards allow you to use them while traveling, staying at home, and using your computer. To find one with the best accessibility, you may consider those with mobile applications. These apps should be easy to download and compatible with your gadget's model and operating system to guarantee smooth transactions. 
Consider Free Offers
Apart from free sign-ups, you may also think about the free trials and free load posting. This way, you may have enough time to learn to navigate the app and withdraw if you find it too challenging without spending a single dime.
Look for Added Features
To find the best load board, you may consider looking for special features, such as the following:
These may include filters to narrow down your choices conveniently and with better accuracy. For instance, filters may include freight type, weight, size, locations, pickup times, and delivery times. 
This part reflects the trust and reliability of a load board. Shippers or users should be able to read and leave reviews about certain facilities and carriers to make informed decisions.
This may include carrier monitoring features, load requirements, and predictive crash capabilities.
Integrated Freight Factoring
This improves cash flow, resulting in quick payments.
In many cases, load boards can work with a transportation management system and tracking software so users can maximize the shipping and load management services.
These may include tire discounts, fuel savings, and other discount offers from the load board's partners.
Think About The Price
Although you may choose from different load boards today, you should always consider your budget. For this purpose, you may compare the prices and freebies these platforms offer. 
While the best features may come with a price, you may still look into the quality of the services before selecting one.
Consider The Model For Different Needs
You may choose the load board with different freightage models, such as power-only loads, minimal hauling, intermodal. These options allow you to select the one that suits your needs at a given time.
Wrapping Up
Load boards help improve the search for shippers and carriers with minimal effort and cost. However, since these platforms are increasing in number, it may just be necessary to know the tips and tricks in narrowing down your options. By doing so, you can save time, money, and effort and maximize your earning potential.
A complete understanding of load boards, their roles, and functions is vital to understanding how the process works for the carriers, shippers, and freight brokers. The points given in this article will help your first try in using a load board more efficiently and find your load or partner in no time.