Software programs are an integral part of any business. They can help you manage your finances, keep track of your inventory, and even help you market your products or services. The following blog post will discuss how software programs can benefit your business's bottom line.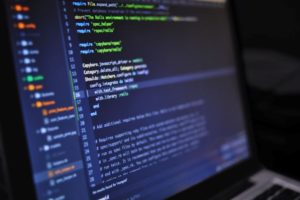 #1 Software Programs Can Help You Save Time And Money
Time is money, and this is especially true in the business world. Software programs can help you automate tasks that would otherwise take up a lot of your time. For example, if you run an online store, you can use software to automatically send out thank-you emails to customers after they make a purchase. This saves you the time and hassle of having to do it manually.
In addition, software programs can help you save money by reducing errors and mistakes. For instance, if you're using accounting software, it can help you avoid costly errors when entering data or calculating numbers.
Overall, using software programs can help save you both time and money – two things that are essential to any business's bottom line.
#2 Software Programs Can Help You Improve Customer Service
No matter what industry you are in, your customers will always be your business's lifeblood. So if you want to stay afloat and ensure that your business is profitable, you need to ensure that your customers are happy. One of the best ways to do this is by using software programs to improve customer service.
There are several different ways that software programs can help you improve customer service. For example, many customer relationship management (CRM) software programs can help you track customer interactions and follow up with them promptly. In addition, some project management software programs can help you better manage customer expectations by setting clear deadlines and regularly communicating progress updates.
#3 Software Programs Can Help You Streamline Operations
In any business, there are a million moving parts. From keeping track of inventory to managing employee schedules, there is a lot to stay on top of. This is where software programs can be a lifesaver. Automating repetitive tasks and processes can free up time and resources that can be better used elsewhere.
Not only does this make your life easier, but it can also help improve your bottom line. When your operations are running smoothly, you can serve your customers better and keep them returning for more. In addition, happy employees are productive employees, so streamlining your operations can lead to increased productivity across the board.
All in all, using software programs, like msp quoting software, to streamline your business operations is a win-win situation. You save time and money while providing better customer service and improving employee morale.
In conclusion, software programs can have a significant impact on the bottom line of your business. By saving you time and money, improving customer service, and streamlining operations, they can help you boost profits and keep your business running smoothly. So if you're not already using software programs to run your business, now is the time to start.