Investing in new technology
Technology plays an increasingly influential role in the world of business. It's not always cheap to update and upgrade technology but embracing innovation can contribute to long-term savings, save time and effort for your team and help your business to gain an advantage over competitors. New technology may enable you to develop different products or expand service lists and it also frees up time for your team, enabling them to concentrate on priority tasks.
If you're looking to make improvements, carry out a tech audit, have a look at what other companies and organizations are doing and focus on industry-specific solutions. Consider the benefits of legal billing software for law firms or automation technology for sales agencies and brands that are heavily reliant on social media marketing campaigns. Compare prices for new equipment or machinery for a catering business or a commercial cleaning or window cleaning company. Weigh up your options and invest in technology that will help you drive the business forward.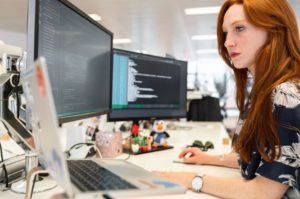 Outsourcing
Outsourcing can save businesses a substantial amount of money while enabling them to take advantage of skills and services they don't currently have in-house. Working with third parties offers an alternative to employing members of staff and spending money on recruitment, training and onboarding. In most cases, if you hire an agency or you work with freelancers, you pay a monthly or annual fee or a set price for the project. As well as creating more time for your core team, outsourcing can enable you to improve performance and results. If you're looking for new customers or you want to boost lead creation and sales, for example, and you don't have a marketing department, outsourcing digital marketing will give you access to experts who will draw up, implement and evaluate slick, professional, targeted campaigns. 
Reviewing your marketing strategy
Marketing strategies can help brands to achieve incredible results but not every campaign is successful. If you're not attracting attention from the right customers, or you're struggling to generate leads or build a social media following, review your marketing strategy. Seek expert advice, define your ideal customer and focus on platforms and techniques that will help you to reach your target audience. Test ideas, collect feedback from customers and carry out market research. Monitor new trends and try to adapt and evolve in line with changes in customer behaviors and buying patterns.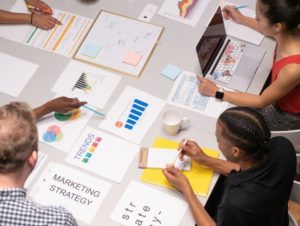 Many businesses are trying to cut costs without compromising on quality or service. The good news is that there are ways to save money and boost business performance simultaneously. Invest in new technology, take advantage of solutions, tools and software that will save you time and money, consider outsourcing and review your marketing strategy. Get to know your ideal customer and focus on methods and channels that will help you to connect and engage with your target audience.