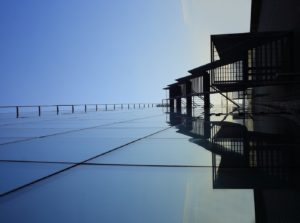 What makes a good architect? There is no simple answer to that question; being successful in a career in architecture takes a combination of broad knowledge, advanced design skills and building the right network.
For those in the early stages of their architecture career or those looking to develop themselves further, these useful tips will help to get you onto the path of becoming a successful architect:
Utilize new technologies and software
The rapid development of new technologies is having a profound impact on many industries. For example, in real estate the process of finding new contacts has become even more efficient with the use of online real estate prospecting tools.
Technological advancement is also benefiting architects, making tasks and processes easier and more streamlined. Using the latest design computation tools is essential for offering the services that clients have now come to expect.
Architects that become 'stuck in their ways' and online use the software that they have first trained on risk being left behind. To stay ahead and be a valuable asset to a building project, you need to be up to date with the latest tools and constantly learning how to master them.
Decide on and commit to your goals
A career development plan will help to keep you on track with where you want to be as an architect and an essential aspect of this plan is goal setting.
Think about what drives and motivates you, is it prestige, money, helping others? Figuring out your core motivations will help to decide your goals.
To set goals you need to write them down and physically commit them to paper. Sharing them with others and putting them on display will also hold you to account.
All goals you set should be SMART, this means that they are Specific, Measurable, Achievable, Relevant, and Time-Bound. Goals that are not SMART can be difficult to keep track of and this can mean you are less likely to be able to meet them.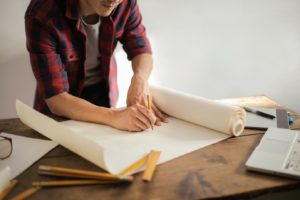 Participate in industry events
Depending on your individual situation and the projects you are working on, being an architect can sometimes mean there is a lot of solo work and not a lot of opportunity to spend time with your peers.
It is recommended that you join a society and attend their local events. As you become more advanced in your career you may even wish to keynote or present at these gatherings, which is a great way to share your knowledge and get your name out there.
One example is the American Institute of Architects (AIA), this body has more than 96,000 members and at least 200 chapters located around the world. They have set values and standards that members must adhere to and being a member can help your credibility.
At events, be sure to put yourself out there and do some networking, you never know who you might meet and what opportunities might develop from conversations with your peers.
Stay abreast of the latest news
A good architect will be up to date with all the latest industry news and aware of how any current events could impact projects and clients. To be successful, you should subscribe to the relevant news sites and perhaps even set up alerts on your phone for relevant content.
Consider volunteering some of your free time
Lastly, volunteering your time is great for networking and meeting new people. You could volunteer to work with college students studying architecture or give tours at historic properties.
You might wish to work on projects for charities and good causes in a pro-bono fashion. There are plenty of ways you can give back to the community as an architect.