Bluesea Energy Limited is an emerging clean energy independent producer with big plans. While the company operates out of its Nairobi headquarters, it has an Africa vision: to establish a new standard for energy in Africa by developing the energy grid with environmentally friendly energy solutions that effectively use the most advanced technologies. Endeavour Magazine caught up with Bluesea to find out how it plans to achieve its ambitious goals.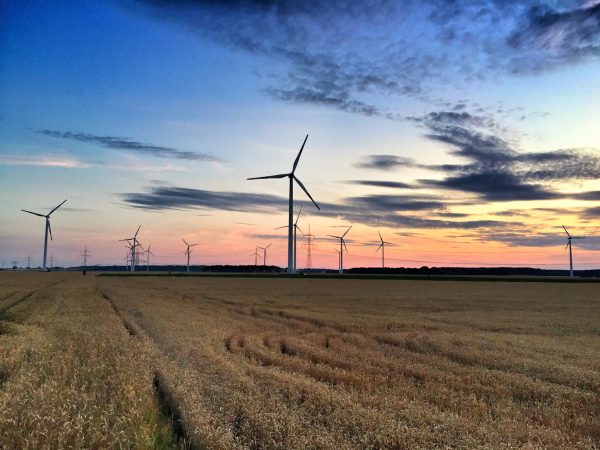 The innovative renewable energy provider was established in 2009 to provide affordable, clean and safe energy to Kenya, East and Central Africa. The company bilaterally focuses on research and development as well as generating and marketing renewable energy to ensure modern energy solutions reach the market and has identified wind, solar, geothermal and biomass as the key renewable energy technologies for use in bulk power generation for national utilities and large consumers in countries with a power wheeling policy.
Dedicated to making its country a better, cleaner and safer place with green energy, Bluesea has brought together its most advanced teams and technology.
"We have brought together a highly reputable project implementation team to deliver our initiative on time and on budget. Our effort also helps the Government of Kenya towards achieving its Vision 2030 energy goal of generating 5000MW of national electricity generation capacity," says the company's Chief Executive Officer Mr. John Majiwa.
Striving for nothing less than to become the market leader in Kenya, as well as East and Central Africa, Bluesea's mission is to perfect the use of renewable energy and deliver the best energy solutions modern technology has to offer to its clients. With advanced expertise and machinery in wind power, innovative staff and excellent service delivery records, it's easy to see how the company could achieve that.
These ambitions for growth are not just ambitions as the company is involved in a number of projects to develop the local infrastructure and energy supply in East and Sub-Saharan Africa, starting in Kenya.
Bluesea's flagship project is the Meru 40MW wind farm. Sited in Ntumburi Hills and Karima ka Mberwa in Meru County, the project is now heading towards construction after completing all the necessary works to reach bankability. The lead finance partner for BlueSea in the Meru wind farm is the Sichuan Fortune Investment Company of China (SCFIC), an investment management company with the financial and technical capacity to support and develop a major project of this scale. Investing directly or through its subsidiaries in hydropower, biomass, wind and solar, SCFIC brings considerable technical and financial muscle, not to mention its business acumen, to the partnership.
Bluesea is a business that understands the importance of seeking the experience and knowledge of others and highly values teamwork and partnership. Bluesea signed a power purchase agreement with a competitive tariff rate from Kenya's only electricity distributor, Kenya Power, a move that makes many more projects possible. The company is also working with reputable international finance and technology partners and other auxiliary service providers. The key EPC entities for the renewable energy sector are Sichuan Machinery and Equipment Import and Export Company and Sichuan Project Management, companies that have 30 years of experience in acting as EPC contractors and taking responsibility for engineering, construction, commissioning and operation.
Teamwork is just one of the key principles of Bluesea. In conjunction with the company's core focus on surpassing energy supplies with continuous technological advances, Bluesea focuses on values to ensure a sustainable business. A company that is always aware and acting with its corporate responsibility to society in mind, Bluesea ventures to improve the lives of its customers through healthier energy solutions for them and their environment. To achieve this, the company is wholeheartedly dedicated to innovation in the energy markets in Africa, in line with global tech trends and energy standards. In addition, Bluesea demands integrity from all personnel to remain in line with its core values for achieving its objectives.
The company's General Manager Tsuma Charo explains further, "Bluesea runs on an integrated management system that conforms to global standards by pursuing the triple bottom line approach, where a business benefits people, the planet and generates profits for its shareholders. Sustainability is our corporate philosophy at Bluesea."
The company's CEO Mr Majiwa explains that the company has a concrete people sustainability strategy that will transform the lives of the residents of Ntumburi and Karima Ka Mberwa areas in Meru County through employment, a benefits sharing mechanism, economic inclusion and general livelihood enhancement. Bluesea's project host communities will be virtual shareholders in the company by tying their fortunes to those of the company's business.
Now is an exciting time for Bluesea. After its successful application for a power generation licence in 2014, Bolloré Africa Logistics has been awarded a contract to provide project logistics services to Bluesea for the Meru wind power plant.
Jason Reynard, Bolloré Africa Logistics' Regional CEO, expressed the company's enthusiasm for the project, "We are excited to partner with Bluesea Energy in their efforts to increase the supply of green energy to Kenya's power grid. We have been partners of similar Industrial Projects in Eastern Africa in the last decade and rest assured that your investment is in capable hands."
The project involves the transportation of 27 wind turbines from the port of Mombasa to Ntubiri in Meru County, a distance of 746km. Due to the dimensions of these turbines, this massive move requires specialised vehicles and equipment. Each turbine's tower measures 4.6m in diameter, its nacelle, which houses the generating components of the turbine, weighs 52 tons and a single blade is 23.2m long.
John Majiwa reiterated the company's commitment to the development of green energy in the country, "We at Bluesea are looking forward to the actualisation of this project and playing our part in Kenya's energy development strategy. We have set systems in place and our aim is to have the farm operational by the end of 2015."
The Meru wind power plant is the first in a series of similar projects that Bluesea will undertake. The company has aims to produce a total of 200MW of wind power, of which 100MW will be produced by the plant in the Meru/Isiolo area, and an additional 100MW from the Lambwe Valley in South Nyanza by 2018. With these plans in place, Bluesea is in an ideal position to lead East and Sub-Saharan Africa towards a cleaner, greener, more sustainable future.
By Daisy Jones