The Swisslion Takovo story started in 1997, when the first factory applying SL technology, a symbol of top-quality natural healthy food, controlled origin of raw materials and perfect flavour, was opened. Now, Swisslion products are present worldwide and Swisslion is the leading biscuit company in Eastern Europe. Endeavour Magazine spoke to Marketing Manager Tamara Bojic to hear how Swisslion got to the top – and why it's reaching further still.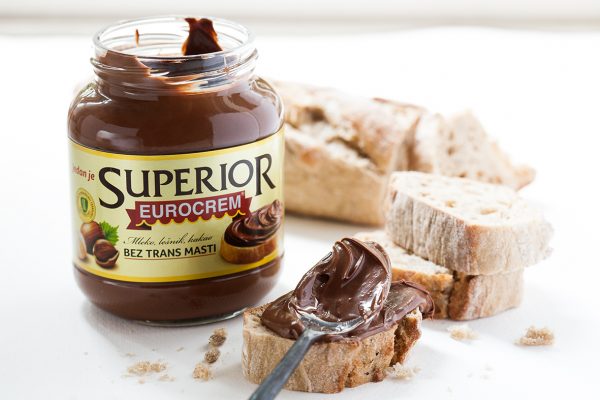 Swisslion's story is one of growth and change. From 1997 to 2004 Swisslion installed a total of 11 production lines: ten in Serbia and one in the FYR of Macedonia. The company incorporated the Juvitana and Sisak factories in 2004 and 2008, and started Ice Cream Factory in a completely new production unit in April 2011. Starting out as a confectionery producer, Swisslion evolved into one of the biggest food producers in Eastern Europe, with factories for chocolate, wafers, biscuits, ice cream, meat, baby food, alcoholic and non-alcoholic beverages, pates, frozen food and more. The company has developed brands that can be found on every continent.
Swisslion Takovo is a name that stands for more than just a rich, quality and well-chosen assortment of products; it also stands for competitive prices, flexible operations, fast decision-making and prompt distribution, thanks to a determined management team, competent staff, investment in technology, equipment and infrastructure and good manufacturing procedure.
The company has factories in Serbia, Macedonia, Bosnia and Herzegovina, and Croatia, enabling a very good strategic coverage of the market.  The company is considered to be a system because of the complete chain from raw material production to bringing the final products to consumers. As well as Swisslion's recognisable technology, the company has developed a unique logistic and distribution pattern. Swisslion believes that there is still a lot of space to develop its distribution network, as due to the current political situation, Serbia is in a position to increase its exports for the Russian market. It's a market that's full of potential, offering the business a chance to expand.
Despite finding success, Swisslion still experiences some difficulties, meaning that there is a constant drive to keep the business innovative and fresh. Serbia and the Balkan region have faced economic crises in the past few years, but Swisslion has managed to retain a sustainable growth and positive trends as the company's massive capacities make it easier to provide high quality products at reasonable prices. Foreign competitors create another challenge.
"Subsidised imports for foreign confectionery producers is an obstacle. Governments of foreign producers are financing the export of such goods, and we do not have that kind of a support for now," says Tamara, "Also, we are constantly facing prejudices about the better quality of Western Europe import goods and that is why we started educating consumers about our production processes, raw materials quality and modern technology in our corporative marketing."
A unique customer approach differentiates Swisslion from its competitors. "Sweet House" retail stores sell only Swisslion products at the best prices. They're also a place where the company receives constant feedback from consumers, which is helpful in product development. Sweet Houses are an established brand in Serbia and have expanded into Romania and Bosnia with more to open soon. At Swisslion, customers come first.
"Customers have been loyal to our brands," Tamara explains, "We have a product palette with more than 600 items and there's something for everyone's taste, age and preferences. Not all of the products are profitable for us, but we keep some of them because of the loyalty of our consumers."
Swisslion places just as much value on its customers as it does on its 8,000 staff. Teamwork is the keystone of the company and as such, all potential employees must work through the whole system, from production to sales, before specialising in a specific position.
"We believe that every person working in the system has to get to know the system first," says Tamara, "We work as one organism."
The company is currently developing a project of summer internships for all future potential employees. This scheme is an attempt to combat the "brain drain" effect that touches Eastern Europe, where students graduate with good theoretical knowledge and no experience. With this programme, Swisslion will help students to improve their skills and knowledge and move towards improving the Serbian economy.
As well as improving the future prospects of young people and being a desirable employer, Swisslion Takovo has developed partnerships with hospitals, universities and similar institutions in order to support threatened and disabled people. And with environmentally-friendly production policy, Swisslion is clearly a company with that takes its corporate social responsibility seriously.
Looking to the future, Swisslion has plans to improve every aspect of the company. New employee satisfaction programmes are in place to keep staff performance high and technology and product innovation will ensure that business doesn't go stale. Furthermore, the company will soon be entering big retail stores in Europe beyond the Balkan region, such as Carrefour, Lidl and Kaufland. Swisslion Takovo is set to experience more success. Well, that's the way the cookie crumbles.
By Daisy Jones