In 2013, PPC Zimbabwe celebrated its centenary. A Zimbabwean company, they are one of the oldest companies in the country and few people know their market as well as them. They also boast the most modern production facilities in Africa, which benefit from continued investment.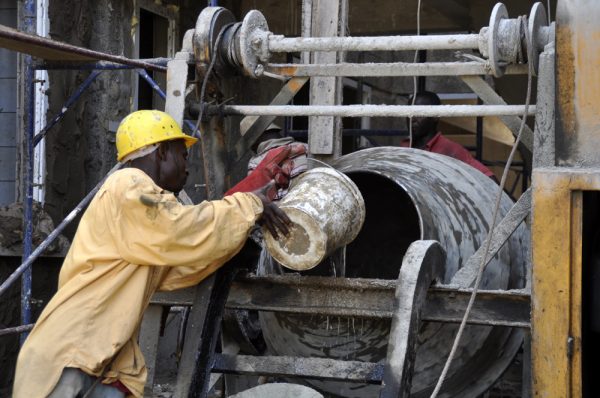 In a rapidly changing world that is constantly evolving, the question is; how has PPC Zimbabwe managed to prolong and maintain its success throughout the years?
"I would say it is due to our consistency and quality," they say, "We are a recognised brand, known for being the best in the country and conforming to various international standards."
However, there is no room for complacency at PPC Zimbabwe, as evaluating processes and continuous improvement are of the utmost importance.
"We have a system that is aimed at involving employees at all levels of the company. This includes assessing their performance, learning from mistakes, how to move forward and suggesting ways to improve in the future," they assert.
History
PPC Zimbabwe traces its roots back to a factory 15km east of Bulawayo that was established in 1913. Known as Premier Portland Cement, the company's product went on sale a year later and before long it was exporting goods to Northern Rhodesia (Zambia) and the Belgian Congo.
Sales figures of 3,000 tonnes a year early on began to increase, thanks to a rise in the construction of dams and a demand for cement during the Second World War. Even though more facilities were established to meet capacity requirements, a dip in sales during the 1960s forced PPC to become more efficient. A joint-holding company between Premier Portland and Rhocem rationalised production and United Portland Cement (Unichem) was born in 1965.
As the years rolled by, so did sales figures, with capacity increasing throughout decades of successful operation. Like any other company, PPC Zimbabwe has experienced numerous triumphs and times of hardship, but its position in the market 100 years after inception is testament to the organisation's commitment to quality.
At the end of last year, PPC Zimbabwe also received its indigenisation certificate, complying with Government law that requires 51% of a company to be given to native shareholders. "We are in the process of implementing this ahead of the competition. It will give the community and employees shares in the company," they say.
Employees
Even though PPC Zimbabwe recognises the importance of employee satisfaction, with remuneration above the national average for the industry, the company's workforce receives several additional benefits.
On-site staff are provided with housing, clinics and free medical schooling and the company also offers a comprehensive HIV programme that guarantees access to antiretroviral drugs to any employee and his or her family.
Although Corporate Social Responsibility (CSR) has become big business for corporations around the world, PPC have always made reaching out to the local people and wider community as a priority as it is of great significance to them.
With quite a long history over the past 100 years of being involved in their community, which has seen them take part in a number of activities, they have various agricultural projects that help enhance income and improve health as well as several sports activities.
Developments for the industry and PPC Zimbabwe
Since Zimbabwe adopted the dollar, the cement industry has enjoyed a solid recovery and good growth. During the country's hyper inflation period, cement sales dropped to 400,000 tonnes a year compared to an industry high of 1.1 million in 1999. But with numbers now back on track, it is believed that PPC is now well positioned to take advantage of future expansion.
The ability to maximise volume has been made possible by a recent investment at the company's Bulawayo plant, with capacity growing from 650,000 to 1.1 million tonnes. Loading and dispatch operations have also been improved thanks to a $6 million injection of funds.
Three years ago, PPC Zimabwe spent $20 million at its Colleen Bawn factory and is planning on increasing volume further still with a $3 million project in 2013.
The possibilities for expansion do not stop there though, as they are in the process of exploring the possibility of a new plant, which will be very advanced and they hope to see progress on the ground by next year. Looking ahead, they also believe that the demand for cement will grow and outstrip the installed capacity, hence the decision to look at a new facilities.
PPC are looking at North East Zimbabwe because they want to be closer to the Harare market and to spread their operations across the country more evenly.
The future
During the cement industry's difficult period, when shortages were common, consumers were forced to buy whatever they could find. However, since its recovery, PPC Zimbabwe recognises the importance of customer service.
The company needs to change the previous mindset and become more customer focused. Already they are engaged in extensive market surveys, which is an ongoing mechanism to further understand their clientele better to encourage an increase in client and customer orientation.
Looking ahead, despite an uncertain political and economic outlook, PPC Zimbabwe is confident it can carry on its success in the future. With their continued growth and the rising demand for cement they are well positioned to take advantage of this ahead of the competition.