The perfect car for a city dweller. Despite the outward appearance of being a small vehicle, inside is spacious enough to make driving it an absolute joy irrespective of length of journey while it's compact enough to make city driving easy and problem free.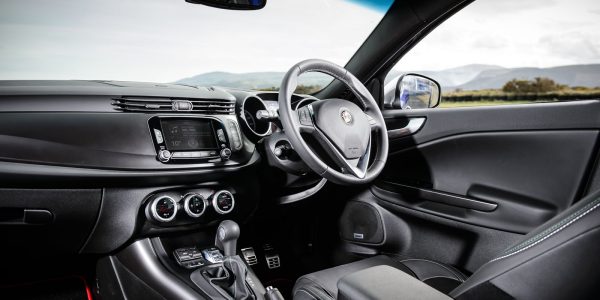 The Alfa Romeo Giulietta is a stylish and small beauty that has set itself as a major rival to the VW Golf, Ford Focus, BMW 1 Series and Mercedes A-Class for the title of city car of choice. With its youthful, innocent good looks and stylish interior, the Giulietta could at first glance be mistaken as purely a girl's car, but it's just as fit for a man as well.
Straight off the bat, some reviewers have almost condemned the Gulietta for a poor pedal and steering wheel position but as someone who always makes comments about the small pedals of Italian cars due to my size 13 boats, I can say that these are not a problem at all.
Definitely less of a family car and more of a couples vehicle, the Giulietta does not have the largest back seat and offers limited leg space for anyone crammed inside. Likewise, the boot space does seem to be a little limited so if you're thinking of buying one to service your five member family during school runs and shopping trips, you're going to find it frustrating. But if you're looking for a sporty, comfortable ride with you and your significant other then this is definitely the right choice. Certainly more a car to let you enjoy the landscape and scenery while driving through the countryside while listening to Ryan Adams rather than hunkering down with three screaming kids strapped to the backseats while listening to re-runs of the Lion King's "Oh I just Can't wait to be king."
Comparing the Giulietta to any kind of family car would be futile as I found driving it to be quite dynamic and agile; happy on the highways as well as on the twisty-snake-back bends of Norfolk villages – aspects that would be lost on family runs.
Similarly, the interior design is so refined and cultivated, with the hooded controls and the silver motifs on the controls that it's all very aesthetically pleasing, with all the controls needed to enjoy a comfortable drive, including radio controls, air conditioning and seat adjustment all being within easy reach.
INSIDE
Standard equipment is generous across all specifications and the entry-level Progression model gets a five-inch touchscreen with DAB (digital) radio, electric windows and air conditioning. Rear parking sensors are handy but not essential as the car is compact enough to make parking quite easy.
In general, the Giulietta's interior is everything you'd expect from an Alfa Romeo. It's eye-catching and well laid out but there are certainly parts that are a little way off the class best. Build quality is certainly one area where it lags behind and it's been noted that even brand-new models seemed to quickly develop the dreaded rattle.
It rides the line between sumptuous and minimalist and frankly I prefer my cars to be understated rather than gaudy. Being a single man in my thirties, I think an overstated vehicle is merely an attempt at compensating for something. Understated beauty, that is what people are looking for in this hipster age.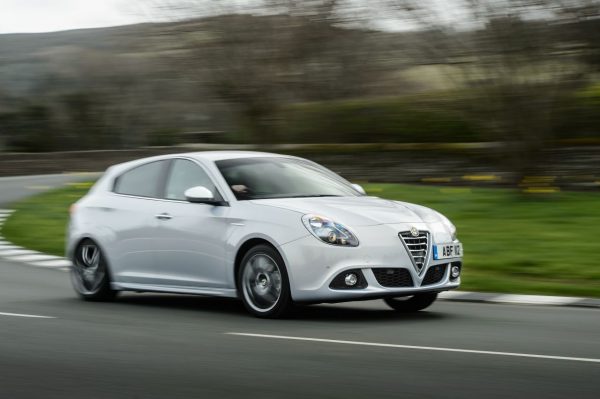 Alfa Giulietta Passenger space
Again, I was surprised to hear that some critics had been ruthless regarding the space inside the Giulietta as I found there to be more than adequate head room and comfortable moving room in the driver seat. I found the car distinctly ergonomic and can only assume that finally a car manufacturer finally heard my cries about cars not being shaped for a six foot five South African and designed the Giulietta especially for my specifications.
Boot space and storage
In terms of outright volume, the boot is 30 litres short of the Volkswagen Golf's, but 34 litres bigger than the Ford Focus's. Okay, here the high loading lip makes the space on offer much less practical and the rear seat backs fold, but not completely flat, which expands the volume to 750 litres but as I said before, you shouldn't be using this to load up anything too heavy into the boot.
I don't like too many cubby holes and found that the space at the base of the dash for my phone more than adequate. I think that too many cubby holes are just reasons to make a car untidy and that your phone should be out of sight so as not to be a distraction, leaving only the requirement of a coffee holder. Which in this case is all you get… any of the critics who say that a lack of interior stowage space for odds and ends is frustrating are frankly taking too much stuff into the driver's seat with them.
Parking
Every Giulietta comes with Alfa Romeo's DNA driving type selector – approximately abbreviating for Dynamic, Natural and All-Weather. Depending on which mode is selected, the responsiveness of the engine, the weighting of the steering and the level of intervention of the electrical driver assists are altered.
Drive this with enthusiasm down twisty roads though. That firm ride has a positive trade-off in terms of body control, so there's little in the way of roll and the steering is direct and fast, offering a sense of agility that is suitable for the vehicle. With the right engine, it's actually pretty eager between the bendy bits and the brakes are strong and responsive too.
Alfa Giulietta Diesel engines
The entry level 1.6-litre diesel returns a class average 0-62mph sprint of around 11 seconds while posting fuel economy figures in excess of 70mpg. A much more sprightly option is the larger 2.0-litre diesel, which still returns a claimed 64mpg but hits 62mph from rest three seconds sooner, thanks to its 175hp and 258lb ft of torque.
ALFA GIULIETTA Petrol engines
The 1.75-litre petrol Quadrifoglio Verde range topper has the same 240hp engine and six-speed twin-clutch transmission you can find in the Alfa Romeo 4C sports car it should be enough to worry Focus ST and Golf GTI drivers.
The overall favourite seems to be the 1.4-litre petrol though, in both entry-level 120hp and tweaked 170hp forms. They're said to be smooth and aurally pleasing when pushed, though fuel economy is down in the mid-40mpg unless you specify the twin clutch automatic gearbox.
VERDICT
Opinions may differ but I think it's unfair to judge the Giulietta on its 'family car' appeal because this is clearly the car for the modern single gentleman looking to impress the ladies with his metrosexual taste.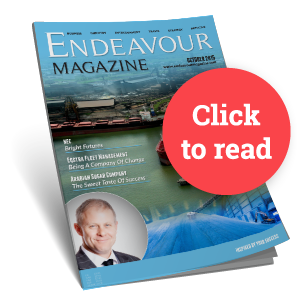 ---