Breaking into the music industry can feel like a boxing match with the odds stacked against you. Talent is important but not as important as hard work and the right contacts. What you need is a player in your corner, a guide, a coach who can show you the ropes. We caught up with Matt Allen, CEO of The Famous Company who have set themselves as a customer focussed heavyweight in the corners of talented musicians across the UK.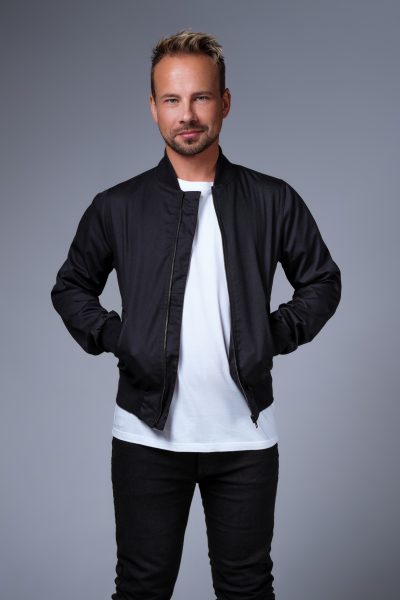 As the UK's number one music services agency with the capacity and experience to get artists further in the music industry Matt Allen believes that they have reached this level through pioneering a unique approach for the industry as a whole.
"We put our clients first," he says, "Connecting them with the best professionals, suited to their situation and irrespective of geographical location or individual financial situations."
Celebrating their fifth birthday this year, Matt is proud of the work they have been able to accomplish and the continued growth of the company as a resource for talent entering the industry. With two full-time directors and 30 freelance creative professionals based across the UK they are working with over 50 artists with various ongoing consultancy projects with management companies and labels.
"It can be a ruthless industry," he acknowledges, however like any industry music operates on many different levels. It's easy to assume that a successful musician is one who is constantly on the radio or television but there are millions of professional singers, musicians and performers out there who have gainful careers who are known only within their circles, "It's important to build all of them equally."
What it takes is hard work and a personalized touch to turn a career into a fruitful one and The Famous Company is very focussed on giving the hands on approach to each of their clients, something that Matt admits he is able to do less and less as the company grows, "We handpick every member of our team carefully to make sure that our ethos is shared by everyone but it does become harder for me to be fully involved with our clients while I'm busy running the business."
As a CEO of a company that is genuinely changing the fortunes of artists across the UK, Matt Allen is a surprisingly upfront and approachable man void of the usually razor-edged finality that has come to represent people working in the background of this industry.
"I was born in a small clay mining village in Cornwall," he reveals, "So working in the music industry wasn't naturally what I might have ended up doing but I always wanted to work in the arts in some way."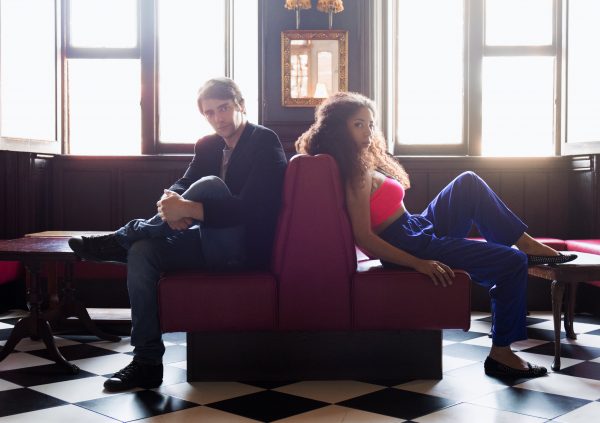 With a love for creativity and working with energetic people who have a vision to entertain Matt combined this with a natural flair for management and found that A&R was an obvious choice because as he says, "It's about finding people, believing in them and helping them to grow."
For 99% of professional musicians there are no shortcuts to popularity. It's a daily ear-to-the-grind slog that has to be combined with creativity and innovation.  In this way Matt benefits from a unique perspective with a background dominated by hard work and innovative thinking, "I never went to university," he tells us, "I quit sixth form mid-term because I knew it wasn't for me. Soon after that my first job was as an apprentice for a dot com company specialising in pop and youth culture and it was there that I learnt a lot about the music industry."
A student of the university of life, Matt goes on to advocate that most of what he knows today has been garnered through learning from his peers, making his own mistakes and working out ways to do things better in the future, "Dusting yourself off and trying again is the best education."
THE FAMOUS COMPANY
Hardworking and creative, there are many areas that Matt could have been successful in but for him his love of music pointed him in only one direction, and so setting up The Famous Company was, he admits, inevitable, "I love music; I live and breathe it. But I'm also a natural sales person and as Famous is a music services company we don't do the 360 journey that most managers do, we are involved in only a small part of an artist's journey, and if we do our job well, that artist will come back to us. So I'm able to get that buzz from the 'sale' to the client all over again, and get to enjoy the music and creativity that comes with it, what more could I ask for?"
Networking in any industry is key and Matt keeps a book of contacts that he can approach for advice thanks to this  Famous is connected with hundreds of industry professionals from recording studios to radio pluggers, photographers and tour managers, "Everyone you meet could be a potential contact/colleague/client in the future so getting out of the office and meeting them is crucial," he says, "As is being approachable and friendly. Making a good impression starts with a good smile and a welcoming manner. But there's no point knowing all these people if you don't understand what they do, so I always try to gain a bit of knowledge about them so that we can have some common ground."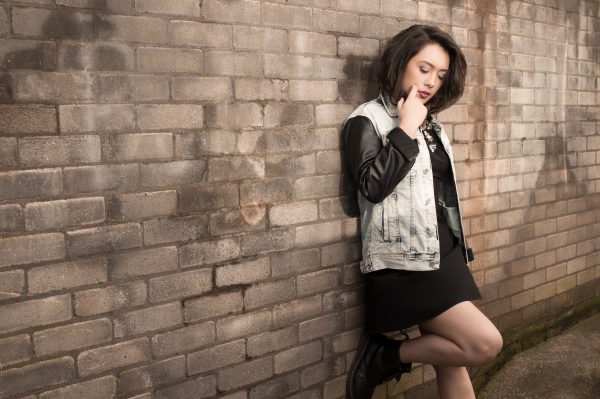 While Matt is fast to support innovation he is quick to turn to practicality and to remind people that any business, in any industry is tough, and that while you need things like determination, bags of energy, an understanding of things and a strong indomitable sense of humour you have to listen to successful people who have done it before you, "Study those people who are successful," he says, "Learn from them and adapt things to fit yourself so that you keep it fresh. But don't rip up the rule book and write your own, there's no time for that!"
A fast paced methodology is so crucial to this game, Matt explains, "And we have set everything to eliminate the inefficient or the contrived. Such as the point of contact which is The Famous Company's online porthole through which vetted accredited freelance professionals are available to deliver our services to clients."
Being a non-traditional music industry based company, their focus is service driven. Therefore right through a client's journey with them customer service is really important. From the initial contact and A&R consultation to the proposal of services, monthly client reviews and exit customer services questionnaire all clients are contacted by the company numerous times to ensure they have an open dialogue. They are also encouraged to communicate with them throughout their journey via their very active social media platforms.
"The Famous Company is unique in its set-up because we don't just work with artists in London or one particular part of the UK," Matt says, "We have pioneered a national network of 'hubs' allowing artists in Wigan the same opportunities as artists in Wembley. We believe that no matter whatever your geographic location, your opportunities in life should be no less than someone else."
Further to this, Matt is really excited to be launching a new partnership with Youth Music, a charity that helps over 75,000 disadvantaged young people from all over the UK gain access to music training and development.  The Famous Company are supporting Youth Music in a number of ways including launching 'The Famous Company Bursary' which will allow one of their network of young people the opportunity to receive £8,500 worth of development services from them and an additional £500 travel allowance.
"It is so important for me that everyone is able to follow their dreams in life, and Youth Music provides fantastic opportunities to so many young people," he reflects, "We've been blown away with the Youth Music case studies and the young people we have had the opportunity to meet, so we hope that this is just the start of a fantastic charity partnership, the two brands certainly have a fantastic synergy."
THE STATE OF THE MUSIC INDUSTRY
With reality television shows playing such a large role in people's entertainment and regularly featuring as the most watched programmes on television there is some argument on whether this is a good thing or not. However, Matt points out that music is a very diverse industry with these reality shows representing only the iceberg tip and that there is more to being a professional musician than merely appearing on stage in front of judges of the X Factor or The Voice.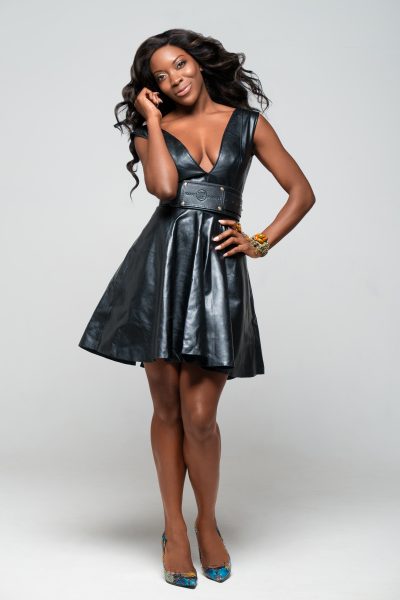 "I think shows like The X Factor are great for bringing new talent forward," he says, "We see so many people who have watched some the less capable singers on TV and now they want to have their chance to shine. Everybody has a talent in something, so if shows like The X Factor continue to ignite that passion in someone that they can do it, I think that can only be a good thing."
And to keep relevant in such an aggressive and talent hungry industry The Famous Company are constantly evaluating their processes and services provided to ensure that they are able to compete in what can be a crowded market.
"The world of artist development is heavily populated in London especially, but because we work nationally with our development hubs and have our unique monthly payment plan allowing artists to pay for a service over anything up to 18 months, we know that we are without a doubt doing everything possible at the moment to offer more than any of our competitors."
Matt is also unafraid of change, knowing that just because something works today, it doesn't mean that it will as well next month, so all their services need ongoing refinement, adjustment and monitoring, "Do whatever it takes to stay ahead. "
WHO DO THE ARTISTS WORK WITH?
The Famous Company provides all members of their team, whether working with clients or behind the scenes, with the same level of training to ensure that their ethos of exceptional customer services is delivered across the board.  Considering how competitive the market for artist development is Matt is says he is often very proud when they are told how refreshing and unique their service is and knows that this is largely down to his team.
"We have developed an in-house training manual that outlines our background and ethos as a company, the Famous brand values, our portfolio of services and systems and procedures," he says, "And because we are a sales and service driven operation we have a company-wide commission structure which means no matter what you do within the company, if you sell any of the services from our price list you will receive commission for the sale. This encourages everyone to work together to build and strengthen the brand."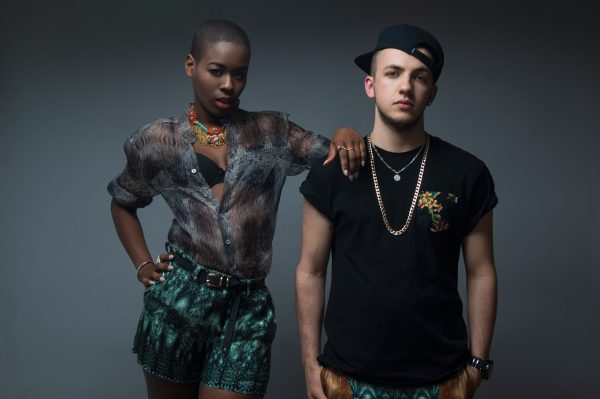 "Even though we have staff based across the UK, we're still a very tight team," he adds, "We encourage development to be led by the staff. They're on the front line so we want to hear their experiences, how they dealt with new situations and how we can streamline our procedures to make their jobs easier."
 In the same way that they have regular reviews with all of their clients they do the same with their staff to ensure that everyone is happy with how they are moving forward as a company. It is important to be one team, and for everyone to feel supported whether they are with Famous as a client or as a member of staff, "Without them we wouldn't be able to operate."
The set up between staff, representatives and clients is very important and formalized. Matt explains, "We have monthly A&R meetings with clients who we work with as part of our Virtual Manager service. Most consumer clients we work with opt to take this service in addition to any creative services we provide to them."
 As part of Virtual Manager they see the client face-to-face for an A&R meeting to discuss their progress and at the end of each meeting the client is asked to rate their journey with the company so far and their experiences with them during that month.
"Our aim is to maintain a constant high score throughout their time with us. We also ask all our staff to complete an Activity Report at the end of each face-to-face creative service provided to clients and this includes feeding back any comments the client may have during the session ensuring that no matter how many miles may be between the client/staff member and our head office, we can stay on top of their journey with us."
THE FUTURE OF THE FAMOUS COMPANY
To celebrate their 5th year, The Famous Company are staging a spectacular seated event at Kensington Roof Gardens in the events marque. The evening will celebrate five years of Famous with a number of their own artists performing plus a special guest, "We will also be launching The Famous Company Bursary with Youth Music as well as presenting our first ever Famous Awards! It's going to be a packed night which hopefully everyone will remember for years to come!"
Additionally they are also overhauling all of their visuals including a refresh of their marketing collateral and website. After a slight development of their colour scheme and logo this year and with their fifth anniversary coming up it was agreed now would be a great time to freshen everything up.
"We've also filmed a series of promotional videos with a selection of clients who we have worked with which will be coming out later this year," he says, "I've seen a few of the videos, and they look incredible, I am really excited for these to launch."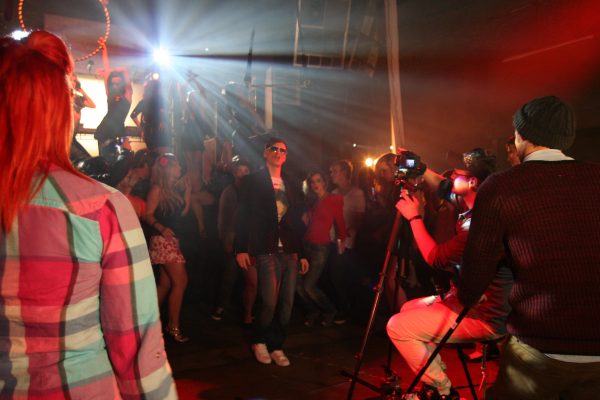 The future could also hold other shifts in the market, as even though The Famous Company is synonymous with music Matt reveals that they are constantly being approached by clients from outside of the music sector looking for them to help them develop their careers, "It's our intention next year to look at expanding our services into other sectors," of course. There is only so much Matt is allowed to reveal as far as this is concerned.
"The Famous Company are achieving great things at the moment," he says, "But freshening up the brand and giving it a bit of a makeover can only be a good thing. For new clients looking in, we have to be seen to be the best in the business, and so the investment of time and money in the rebrand will be totally worth it when our predicted wave of new business hits later this year."
The refresh is being spearheaded by the company's Chief Marketing Officer Ben Rees who also owns a media and marketing agency, which brings with it a huge team of graphic designers, web developers and branding specialists.
"We've been really fortunate to utilise his team and their amazing skillset for the next wave of our brand development," Matt says, "It's been an expensive undertaking but one that we understand is so important for our company growth in becoming the market leader in the UK. We're really proud of the web development which Ben's team has undertaken, the new e-commerce capabilities on our shiny new website launching in October will make the customer experience and UI much more fluid."
PREPARING FOR CHANGE
Matt is very positive for the future but has been able to see some of the hurdles that the industry as a whole will be facing, "Right now we're in a really exciting time in the music industry, there are some great new artists pushing through. Unfortunately we've been in a period of chart domination by manufactured products off the back of things like The X Factor, which is a great platform, but I don't think it should be the only way in."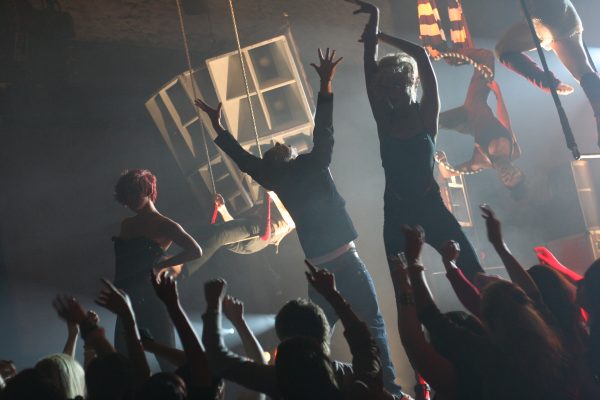 To this, he reveals, the industry has fought back and right now there's some hot new talent emerging. Platforms like BBC Introducing have been a great way of allowing emerging artists a chance to push through and share the spotlight.
Further to this, changes in the industry like the decline in sales and increase in streaming means there is less money available for labels to invest in the development of artists. So companies like The Famous Company are becoming much more appealing to artists giving them the tools they need to get further in the industry.
"Whatever challenges the industry throws at us next we will be totally prepared for them," he promises.
---
---