How do you save the world?  You show businesses how to make profits by doing so. There is a kind of poetry in it.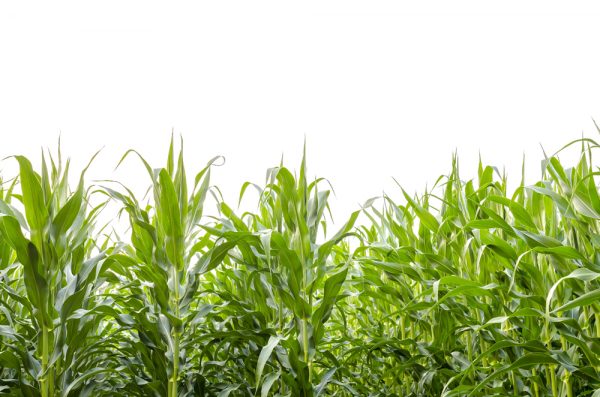 Established officially in 2008, although operating privately since 2002, Asia Plantation Capital now has plantations and agricultural projects on four continents with operational projects at various stages from start-up to fully operational plantations and farms and a reported revenue of US$64.7 million,
For over 10 years the company has acted as owner and operator of a diverse range of commercial plantation and farming businesses globally by providing sustainable forestry and agricultural land acquisition and development services to the global forestry and agricultural sector. According to the "Forest Financing" report by PricewaterhouseCoopers, opportunities in forestry, agricultural and plantation ownership have changed over the last decade, to become part of both large and small investors' portfolios. There has also been a change in perception. Having previously been considered an alternative investment, they have become more mainstream and are now an essential component of many institutional and pension growth funds.
With this in mind, Asia Plantation Capital is a position that is stronger than most as it owns its freehold and long-term leasehold plantations. As such, the wholly owned land portfolio is free from bank debt and has been purchased by the company's own funds.
Speaking with Steve Watts, CEO of Asia Plantation, he reveals that APC is one of the world's fastest growing plantation management companies and that they are leading the way in such areas as sapling cultivation and forestry growth while simultaneously pioneering inoculation methods, harvesting techniques, distillation methods and product processing, "The scope of our activities allow many key skills and talents to rise to the surface," he says, "Which allows us to not only turn a profit for us and our partners but also to make a meaningful economic benefit to the local communities."
A key component to the fast and undeniable success of this company is the strategy with which Asia Plantation Capital has taken in tackling the industry. Scott explains that they have strategically established a diverse range of stand-alone businesses through which they are able to best harness the strength of the many sectors found within agriculture. These include the use of oud oil from agarwood trees to produce fine perfumes for the international fragrance industry; manufacturing products for the pharmaceutical sector; construction of sustainable homes; plantation and agricultural specialist management, and tree nurseries for local communities to access.
Earlier this year in fact, APC opened the largest agarwood-processing factory in South East Asia. Occupying a brand new 44,000 ft2 unit in the Masai Industrial Park, the multi-million US dollar investment is integral to their strategic expansion of its Malaysian plantations and production capacity. The location – close to a railway hub and deep sea port facilities – was carefully and painstakingly selected, with logistics very much at the forefront of the decision making process.
Illustrating the company's careful and meticulous planning, this facility is also strategically and conveniently located in close proximity to Singapore – a country currently ranked as one of Asia's biggest Agarwood import and export centres – with more than US$1.2 billion in estimated trade per annum (according to official reports), which presented APC with a leading competitive edge in terms of its access to a significant market on its very 'doorstep.'
The company is also heavily involved in the manufacturing of structural construction boards and flooring produced from the group's bamboo plantations that are now being used in the construction of sustainable homes as part of the companies' joint venture with EcoTechAsia.
Sustainable plantations and farms that create sustainable products for the rapidly expanding numbers of environmentally conscious consumers worldwide drive these businesses and ensure that the group remains fully vertically integrated throughout the product supply chain.
APC offers plantation management services, providing plantation owners the option of having their plantations managed using the latest scientifically proven processes and techniques researched and developed by APC and its Global Scientific Advisory Board. Plantation and biological assets currently owned and/or under management on behalf of private clients, are in excess of US$600 million and are forecast to rise to more than US$1 billion over the next decade.
Steve makes it clear however that APC does not provide investment advice and is not authorised to do so and that all parties considering entering into long term forestry and farming projects seek independent advice from reputable advisors.
LOOKING AFTER THE COMMUNITIES
Steve explains that it is APC's mission is to become the leading provider and operator of sustainably managed forestry and agricultural plantations and this includes the whole project from evaluation all the way through to specific plantation acquisition and development.
"We believe that corporate responsibility is not simply about securing profit for shareholders and clients, but also involves a positive contribution to society and the environment," he says, adding, "With local people at the heart of our operations, and sustainable practices adopted throughout our agroforestry, we are a positive example of the 'people, planet, and profit' concept that is inspiring modern, sound business practices today."
DEVELOPMENTS
Sustainability goes hand in hand with transparency and APC is always appearing in the news, with their name being mentioned on business feeds across Asia and Europe and always with remarkable projects that are changing communities, economies and industries. Whereas some businesses push forwards in a single straight line, Asia Plantation Capital are thrusting out in many different directions, leveraging the strength and capabilities of their associated businesses. Steve chose to highlight the latest project the company is involved with, which has bridged a gap between the East and West and strengthened the ties that APC share in Europe, another major agricultural sector.
Their award-winning, vertically integrated business model and its unique 'From Soil, to Oil, to You' story has been making waves in Europe and this comes as no surprise taking into account the rapidly rising number of groups travelling to Southeast Asia from Europe to visit the company's plantations, factories and retail outlets.
Steve says that over the past few months, Asia Plantation Capital has had the privilege of welcoming and hosting some of Europe's most influential investment and fund managers, state officers and private bankers for a 'show and tell' at its Southeast Asian facilities. One such group was the Geneva Economic Delegation, who visited Asia Plantation Capital's Singapore office and its partner, Fragrance Du Bois' flagship boutique at The Fullerton Hotel, on the 11th of October 2015.
Heading the Swiss group was Pierre Maudet, Chief of the Department of Economy and Security of Geneva Canton, Michael Kleiner, Economic Development Officer at State of Geneva, Pierre Poncet, President of Chamber of Commerce and Industry of Geneva and Vincent Subilia, Deputy Director, Head of International Affairs, Chamber of Commerce and Industry of Geneva, along with a group of 25 other distinguished guests.
The delegation was in Singapore and Kuala Lumpur, Malaysia to identify potential opportunities and to better understand the workings and dynamism of the Southeast Asian business environment, with a view to maintaining and further developing favourable economic relations between the two countries. Singapore is acknowledged to be Switzerland's most important trading partner in Southeast Asia, due to an existing agreement within the European Free Trade Association.
In his welcome speech, Stephan Leterrier, Swiss Business Development Manager of Asia Plantation Capital, introduced the company to the delegation with emphasis on the four P's, namely; Population, Planet, Plantation Tour and Profit, the elements that reflect Asia Plantation Capital's ethos. Shortly after addressing his colleagues, Pierre Maudet concluded by suggesting the addition of a fifth P, for Perfection, in Asia Plantation Capital's business model.
"We were extremely impressed by the amount of knowledge and quality details Asia Plantation Capital presented to us," said Kleiner, "from the extensive industry expertise, to the sensual end product seen in the exquisite perfumes at the luxurious boutique, and ultimately, the ongoing commitment to sustainability. It's an unusual combination that makes it a genuine, vertically integrated and unique sustainable business opportunity."
He continued, "I believe that this visit is just the start of a budding relationship. On behalf of the Geneva Economic Delegation, I would like to thank Asia Plantation Capital for a wonderful experience. It was unfortunate that we have had such a tight schedule," he concluded, "but we are certain that we will be back to visit the plantations in Thailand and the factory in Malaysia, to encounter the full 'From Soil, to Oil, to You' story."
"Our usual plantation trips are mostly held with our Asian-based plantation owners and clients," Steve says, "But over the past few months we have seen an exponential growth in hosting European groups from countries such as France, Switzerland and Germany. We are extremely proud to say that this is a proven result of the hard work that our global teams have contributed to the underlying success and growth of the company."
"I am also certain that we will be expecting more visitors from all around the world, who will be eager to be part of our sustainable story." Steve concludes.
---
Corporate Brochure:
---
Related Article: Asia Plantation Capital's Success Story is Proof Positive that Vertical Integration Works