Aware of the weight they have to swing around when it comes to important issues, E.ON have for a long time taken the important stance when it comes to systematic climate protection transparency.  Last month we looked at what E.ON was doing with regards to their gas and today we look at what they're doing with their wind.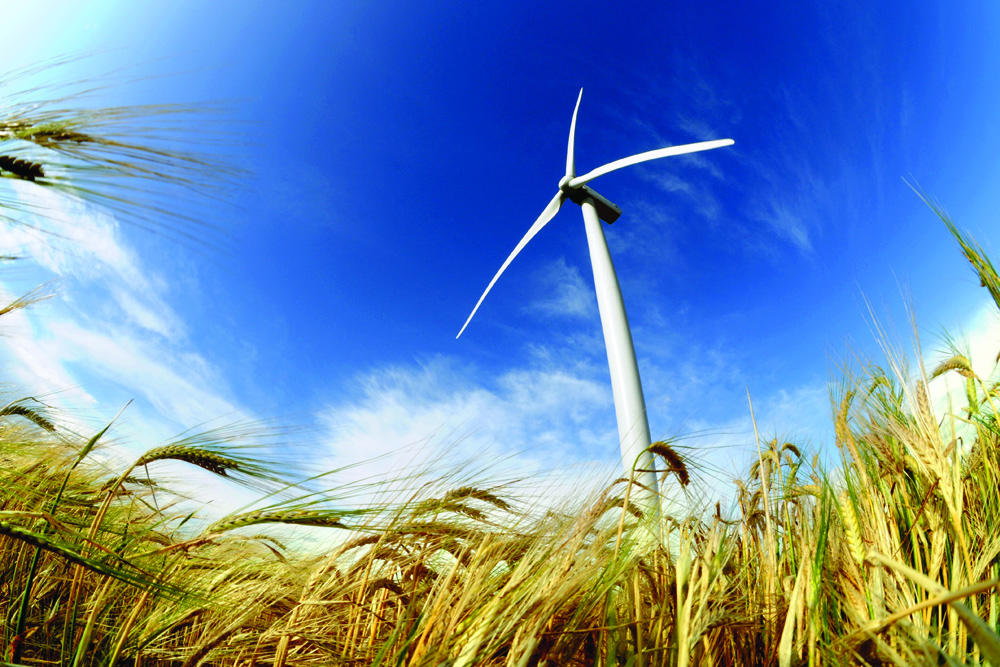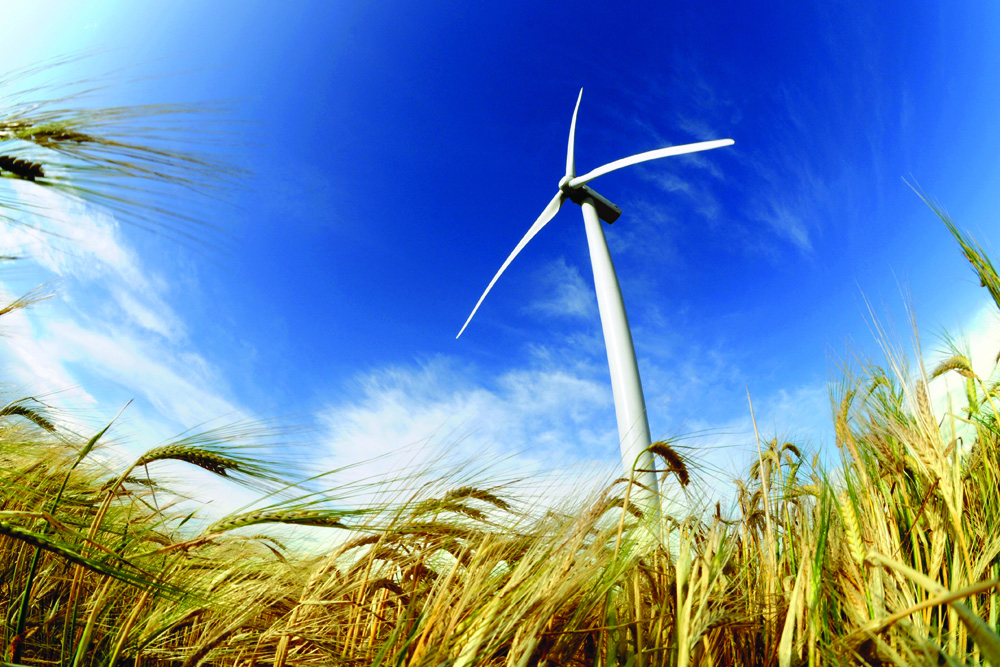 As an energy company, E.ON Wind has made transparent reporting an essential part of their path to tomorrow's energy world. Since 2004, they have participated in the independent CDP by publishing their annual carbon emissions from power generation, which is published for all to view in the CDP database and since 2005 they have also reported on their carbon intensity, which has become a key metric for the decarbonisation target.
E.ON emitted 96 million metric tons of carbon from power and heat generation in 2014, of which 63 million metric tons were emitted in Europe. This represents a significant decline of around 16% relative to 2013 and results from the fact that in 2014 they produced less power and thanks to a slightly higher proportion of renewables and nuclear power coupled with a reduction in power generation using coal, had a lower-carbon generation mix than in 2013.
Besides carbon emissions from power and heat generation, the company also measure the total carbon footprint of their everyday business activities not directly related to power and heat generation. They then include the complete value chain, from suppliers to end-consumers and set themselves the target of achieving a 20% reduction by 2020 compared to 2010. To make these complex calculations, they have made use of the internationally recognised WRI/WBCSD Greenhouse Gas Protocol Corporate Accounting and Reporting Standard.
It is dedication to this important cause that has made them the world leader in wind energy.
"We use the power of the wind across the globe, on land and at sea, to generate environmentally friendly energy. In a growing market for renewable energy, we play a key role in the wind industry and are already among the top 10 wind power operators worldwide, but we want to grow further."
THE WIND ENERGY MARKET
In Europe and the US, E.ON operate onshore wind farms with an installed capacity of about 4.000 MW. Amongst them is Roscoe in Texas and at 782 MW itis one of the world's largest onshore wind farms.
As it turns out, E.ON is actually the world's third largest operator of offshore wind farms and in cooperation with DONG Energy and Masdar they completed the London Array in July 2014, which is still the world's largest offshore wind farm with 630 MW installed capacity providing enough clean power for nearly half a million UK homes.
Currently, the company are building their first commercial offshore wind project in Germany, Amrumbank West.
AMRUMBANK WEST
Located in the North Sea, this German-owned wind farm is found about 35 km northwest of the island of Heligoland and around 18 km south-west of the Amrum Bank sandbank. As of 2015 it consisted of 80 turbines resting at 19–24m depth and when it is completed it will be able to provide enough power for up to 300,000 German homes a year.
The cost of this project stands at around 1 billion Euros and it has had its fair share of challenges. Along with what would be expected of such an undertaking, the project was delayed by 15 months by a lack of power lines. Now back on track, the 80 wind turbines are type Siemens SWT-3.6–120, which have a rated power of 3.6 MW and a rotor diameter of 120 metres. Offshore construction began in 2013 and the first turbine was installed in February 2015.
Of course, it would be remiss of a company to spend so much on creating a functional green energy source of such magnitude if its creation had negative repercussions on the landscape and environment it was made to protect. As such, E.ON have endeavoured to protect the seabed as much as possible.
The seabed surface at the construction site mainly consists of sand and was initially reinforced by a 2.4m-thick layer of large stones. However, this hindered installation of the turbine piles, which should be driven through the protection layer deep into the seabed and therefore the stones were replaced by two layers of geotextile containers, i.e., sandbags.
These sandbags are made of a special damage-resistant nonwoven geotextile. Empty bags are .45 × 2.38m and could accommodate 1m3 of sand. These were filled on the Rømø island up to 80-vol% and weighed 1400kg each. The seabed protection withstood the St. Jude storm in October 2013 and Cyclone Xaver in December 2013. Starting from December 2013, turbine piles 6m in diameter were driven through the erosion protection layers.
E.ON recently said in a press release that they are committed to making further large-scale investments to expand their onshore and offshore capacity. At the same time, they are pursuing demanding cost reduction targets to make wind energy ever more competitive and affordable.
Hamburg's First Mayor, Olaf Scholz said, "Amrumbank West is another lighthouse project for wind power at sea, which must be followed by further offshore wind projects to make sure the energy industry and industrial policy potential of offshore wind is not left untapped."
 THE SUSTAINABILITY EFFORT IN GERMANY
Following one of Germany's most momentous policy decisions in recent years, to phase out the use of nuclear energy, a number of challenges have arisen, as would be expected following such a massive decision. In an effort to assist in the process wherever possible, E.ON have aimed to make energy more sustainable while ensuring that it remains affordable, something which other smaller and less resourceful businesses have failed to accomplish.
Enlarging the share of renewables in their current portfolio is one of the avenues and though they already operate 32 wind farms in Germany with a total capacity of 213MW, they are aggressively expanding their offshore position. Over the next few years, the plan is to commission three large deep-water wind farms in the North sand Baltic Seas, with a total capacity of more than 1.2GW. The first, Amrumbank West with 288 MW, will be fully operational shortly.
What may seem a recent bout of activity follows on from a long and carefully planned development into this direction. Since 2006, the E.ON Group has conducted an annual materiality analysis to identify and prioritise sustainability issues. In 2014 they began applying the materiality principle of the Global Reporting Initiative's G4 guidelines. This requires the E.ON Group to identify those aspects that reflect their significant economic, environmental and social impacts or that substantively influence their stakeholders' assessments and decisions. Providing environmentally friendly products and services to their customers was one of many aspects in which they made progress in Germany in 2014.
It is believed that environmentally friendly products and services will help transform Germany's energy system and are therefore very important for E.ON, who see themselves as primarily a German company. One of the significant roles will be found in distributing generating units and thereby promoting consumer autonomy, system flexibility, efficiency and climate protection. Over a third of all distributed generating capacity subsidised by Germany's renewable energy law is connected to E.ON's network.
E.ON have achieved the dominance within their selected industries by being able to ensure the highest standards and this comes from not only possessing the expertise in integrating distributed generating units into the power system, but also being able to install and operate them nationwide.  They have invested heavily into new energy storage technologies, active energy management for customers and smart grids. These efforts will continue to help integrate renewable and low carbon distributed generating unites, while ensuring the stability and reliability of Germany's energy supply system. First Mayor Olaf Scholz said that, "Clean power is needed all over Germany", and added that, "Hamburg and the other federal states of northern Germany were backing plans to push ahead with network infrastructure growth and the construction of further wind farms."
Judging from their accomplishments thus far, there can be no doubt that Germany may very well be conquering the world in terms of energising their wind.
---
Related Article: E.ON Keeping the gas in.