There are some serious challenges facing Trinidad and Tobago. Being such a small group of islands, the industries of energy and construction are neatly entwined and when one suffers, the other does too. We spoke with an association who are supporting the businesses and people who are suffering the most.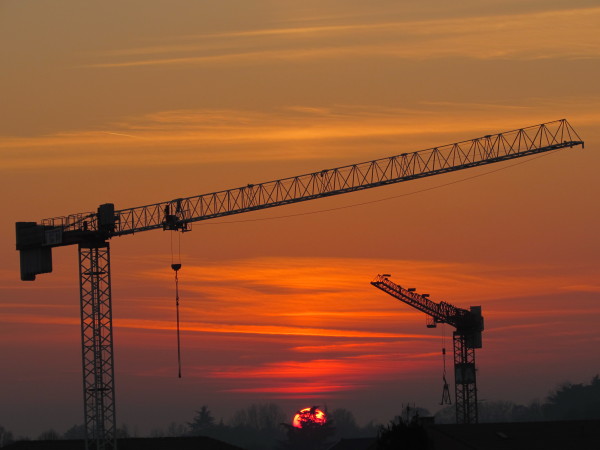 THE TRINIDAD AND TOBAGO CONTRACTORS ASSOCIATION
With the mission of enhancing, promoting, protecting and defending the collective and individual interests of its members in the construction industry, the Trinidad and Tobago Contractors Association (TTCA) was founded in 1968 by a small group of men with vision.
Granville Johnson, McDonald Morrell, Lepold Arthur and Emile Elias created the TTCA as they saw a need to have a collective representation in the construction sector and their organisation has evolved into a medium through which construction training and standards, as well as lobbying of the important and numerous issues affecting contractors, are continually and adjectively pursued.
Working on behalf of their members, the group association has acted as an unincorporated, non-profit organisation for over 36 years until registered as an incorporated entity in 2004. This marks the time when things were definitely kicked up a notch.
CONNECTIVITY AND RELATIONSHIP BUILDING
Holding memberships with several prominent and vibrant local organisations, the TTCA has found significant value in working closely with the likes of the Joint Consultative Council for the Construction Industry (JCC), the Trinidad and Tobago Coalition of Services Industries (TTCSI), the Trinidad and Tobago Transparency Institute (TTTI) and the Trinidad and Tobago Group of Professional Associations (TTGPA).
Also, as stated on their website, via the representation of a number of committees, the association benefits from relationships with the Trinidad and Tobago Bureau of Standards (TTBS), the Organizational (sic) Safety and Health Agency and the Ministry of Works and Transport (Oversight Committee for the Construction Industry), to name a few. Acknowledging that with the more agencies, associations and membership bodies they can be linked with the better, TTCA are aggressively expanding, having been involved in the founding of bodies such as the CCCA  (Coalition of Caribbean Contractors Association) and being listed amongst other associated bodies such as the Trinidad and Tobago Chamber of Industry and Commerce as well as the Manufacturers Association of Trinidad and Tobago.
RELEVENCE
To legitimately have the best interests of their members at heart, it has always been the policy of the TTCA to be relevant. To do this, a board of ten directors, inclusive of a President, oversees all of their affairs alongside a Vice President and a Secretary. All are business owners or senior executives/officers employed by construction sector companies.
Worthy of a mention is that the positions of leadership in the board are held on a purely volunteer basis and that there is no remuneration involved. This kind of loyalty demonstrates the importance of the TTCA in bringing higher levels of skill, knowledge, training and experience to the industry as a whole.
Day-to-day operations are overseen by a general manager who governs a small team of staff consisting of full-time personnel and contract workers (these individuals are paid) and while their team may be small, they are in the habit of punching above their weight as they champion many huge initiatives that can prove to be axis points for developments and changes that can affect the construction industry and, ergo, the whole of Trinidad and Tobago.
THE REVENUE
No organisation can survive without funds, or possibly hope to make any kind of difference without some source of fiscal return. As such, the association relies primarily on membership dues to fund its operations and in turn look after its members. This is supplemented by income derived from training programmes, workshops, seminars and symposiums which are held to such a high degree as to be the anvil upon which new ideas and strategies for the industry are hammered out.
To reward their members' loyalty, TTCA hosts a number of special events such as an annual golf tournament and an annual awards banquet where they can recognise and reward the finest of their members for their hard work and contributions into the industry.
SPEAKING OF THE MEMBERS
The association was born out of a need from the individual companies operating within the construction industry but despite this, at the start there was not an immediate uptake of the membership as few contractors were able to see the benefit in collective action and a representative body that could fight the battles that needed fighting in the background. However, within the first year of operation they saw their membership grow to approximately 25 members and today the membership is 125 strong, with many companies probably being able to attribute their position as major stakeholders in the construction industry to TTCA.
To be a member you don't need to be a certain size but merely active within the industry sector. The TTCA is an all-encompassing body, having grown organically over the years to deal with every new hurdle, challenge and obstacle thrown in the path of its members. Additionally, every new member brings something to the group, which means that it is able to tackle a range of activities including civil and infrastructure engineering, design, construction services, mechanical and electrical engineering, assessments of environmental impacts, dredging, reclamation, pipeline construction and historic restoration. Some of their members also offer heavy equipment rental services for construction, agriculture and marine projects and the manufacture and distribution of concrete and cement products.
Membership has been a particularly valuable asset, especially in recent years where the construction industry in Trinidad and Tobago has entered its most perilous era.
THE STATE OF THE INDUSTRY
The current state of the industry has been referred to as "nearing collapse" and those businesses that did not feel that joining the TTCA was a prudent move might very well be regretting their decision, as $2 billion is owed by the Government to contractors who have had no choice but to send employees home.
According to the President of the Contractors Association of Trinidad and Tobago, Mikey Joseph, the situation will get worse as delays caused by a general election and a change of Government are escalating the problem. He noted that the current administration was not awarding much work at the moment and that Prime Minister Dr Keith Rowley's initiative of boosting the economy through public/private partnership in housing construction will not be enough to get things going.
"The country needs investments and business to bring foreign currency," Mikey added, "Private entities should take hold of the opportunities and expand into unchartered markets."
An added problem, he reveals, is that forensic audits being commissioned at various state enterprises will cause a further delay and the contractors cannot do anything but wait and see what happens, "Of course they would want to check the books," he said, "We are having difficulties with some of the Ministers and contractors remain in hope they will be paid within this month or next month,"
Frustratingly it puts the members in a position of having to wait and see what the outcome is and once found to be innocent of any wrongdoing or malfeasance or improper practice, hoping the money that is owed will be paid. To give some perspective, this payment has been owed since 2012 and covers over 75% of the construction industry in Trinidad and Tobago.
Mikey explained that the association held a meeting with Works and Infrastructure Minister Fitzgerald Hinds and expressed the concerns but could not be given any assurances as to when the payments would come.
"We are expecting a period of trial," Mikey explained, "But the Association will deal with any challenges as they arise."  This was reiterated by the Prime Minister, who, a month earlier, spoke about the challenging state of this country's economic affairs and said that austerity measures were needed.
Mikey said that the association would be meeting with the Finance Minister to discuss the possibility of contractors receiving part payments, but recalled how, in 2010, when there was the last change of Government, that it contractors had to wait nine months to a year and a half for payments.
Adding to this plight is a knock on effect from the decline in oil prices, which resulted in the country's overall income being slashed by 55%. This of course means that there is less hope of contracts coming from the local public sector.
"The coffers of the treasury cannot be filled by heaven and therefore the reality of the situation is that there is need to generate more revenue," Mikey said, "For the last two to three years we were not reducing our expenditure, we continued spending more and more to our own peril," he said speaking of Trinidad and Tobago as a whole, "The warning signs were there, but ignored."
Mikey said that sending workers home has been happening for quite some time but that the situation is just getting worse. Some businesses have had to scale back and others have had to close shop and things are not going to be getting better soon unless businesses take the initiative and grab hold of the opportunities that present themselves in all of this. He said that in times such as these there are opportunities that will present themselves if you are prepared to grab hold, retool and change the approach.
For a long time the country relied on the energy sector to support it as a vital component of most of the industries in the country and now that it is gone (due to the oil price) businesses are having to now find their feet and establish themselves anew. With this, innovative, proactive-minded individuals will find opportunities, niches and possibilities to flourish.
 "There are good and interesting times ahead," he concludes.