Nzoia Sugar Company Limited (NSC) is one of the key players in Kenya's sugar Industry. Nzoia Sugar Company is located in Bungoma County, 5 kilometres from Bukembe, off the Webuye-Bungoma highway.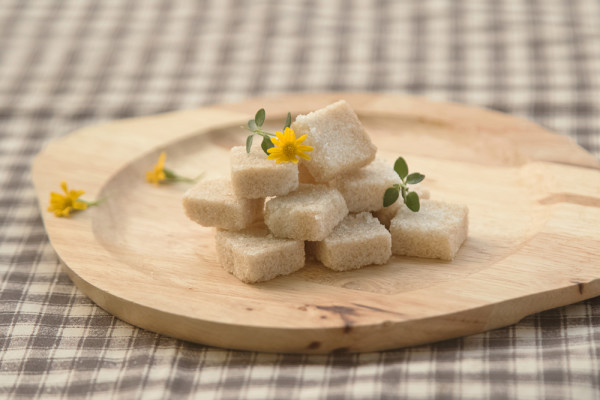 Serving over 67,000 farmers in the larger Bungoma, Kakamega and their neighbouring counties, the Company was established in 1975 with the Government standing as one the majority shareholders owning 98% shares, while Fives Cail Babcock (FCB) and Industrial Development Bank owned 1% each, respectively.
There is an important role that NSC plays in its country's economy in as much as they produce sugar and support cane production through the provision of extension services to farmers with an extensive company nucleus estate covering 3600 ha and an out grower zone spanning more than 23,500 ha of cane.
Management
Evolution and growth has meant that since inception, the company has undergone four major changes in management:
Between October 1975 and January 1978, the company was under the management of FCB & Technisure when the management changed hands to the Government of Kenya, which remained at the helm up to 11th January 1999. Then, between 12 January 1999 and 31 August 2003, the company was managed by F.C. Schaffer & Associates from whom the management reverted back to the Government of Kenya, which, to date, is in charge.
Milling Capacity
Initially the company had a milling capacity of 2000 tones of cane per day (TCD) then in 1989, this capacity was expanded to 3000 TCD.
While nobody can argue that this constituted phenomenal growth, optimum utilisation has not yet been fully realised due to plant operational limitations. Factory rehabilitation and diversification will enable the company to remain competitive and made it attractive for privatisation and according to the company they further intend to enhance the factory capacity to 7000 TCD and 735 tonnes of sugar per day during the current strategic plan period.
Giving back to the community
Nzoia Sugar Company is a producer of the sweetest Kenyan sugar in the republic of Kenya and a source of livelihood to residents of Bungoma County. Directly and indirectly the company provides employment to millions of resident and as such, the Nzoia community is an integral part of Nzoia Sugar Company.
Having realised that their staff form their main source of resources by allowing Nzoia Sugar Company to operate smoothly, they take their corporate social responsibility very seriously. This undoubtedly plays a critical role in ensuring that part of Nzoia Sugar Company's income is ploughed back into the community in various ways, as captured in the company's CSR policy document and they have specifically carried out CSR programmes in critical areas such as education, health, infrastructure development, environment, youth development and sports, emergencies and donations, among others.
Health is a very important sector that has been emphasised by the corporate CSR committee and is being implemented accordingly, "At Nzoia Sugar Company, we understand that in order to fulfil our mandate, we require a healthy community. This is because we derive our raw material and labour from the local community," they say.
To this end, Nzoia Sugar has become dedicated to its first project by constructing a health facility (dispensary) at Kakimanyi centre in Bungoma East Sub-County at a cost of Ksh.2.8 million.
Health Facility at Kakimanyi Village
For a long time, residents of Kakimanyi village in Bungoma east in Bungoma County, were forced to travel long distances in search of health facilities. Tragically, this meant that some patients died during the trip before they could reach the nearest clinic, which was more than 5 kilometres away.
"We had two schools in the area and it was very difficult for our children to get health care during emergencies. Some of our people died on their way to hospital," said Mrs. Florence Wanyama treasurer of the committee.
This aggrieved the members of that community, who decided to come together to build a dispensary to cater for their health needs.
The idea, which was formed in the year 2007, led to the formation of a committee to spearhead the project. Committee members consisted of the Area Chief, Assistant Chief, area Councillor, village Elders and members of the community. Community members contributed labour, material and monetary support towards building Kakimanyi Dispensary. Bungoma County Council then bought land for setting up the facility and the work towards having a health unit in the village began in earnest.
However, the community project was met with financial constraints that saw the project stall in the year 2010. This is when Nzoia Sugar Company stepped in and offered to complete the stalled dispensary as part of their Corporate Social Responsibility programme.
The community members are full of gratitude because their dream to have a health facility in the area has finally come to pass.
The Managing Director Nzoia Sugar Company then, Mr. Saul Wasilwa, while handing over the dispensary to the community's project Chairman Mr. Martin K. Wanyonyi on 8th May, 2013, said the Company is committed to assisting members of the community to ensure continued partnership by giving back part of its income for developmental projects.
Nzoia Sugar Company also runs a clinic and provides a company ambulance to serve the community during emergencies while also offering HIV prevention, drug and alcohol abuse services in the community by offering free HIV awareness and sensitisation programmes, voluntary counselling and testing services and prevention of mother to child transmission services.
The Importance of Education
Education is recognised as being the ladder by which the next generation will connect Africa into the modern era and plays a vital role in the development of the economy. Through Nzoia Group this has been effectively boosted through their CSR initiatives towards the neighbouring communities.
The Company has gone the extra mile; rebuilding six classrooms for Khaweli Primary School located approximately five kilometres from the factory. Relevant renovations have been made and currently pupils are happy with the new state of the art classrooms, free from external interference while undertaking their learning sessions.
The school head teacher, Mr. Augustine Masinde, said that pupils are now comfortable with the supportive learning environment and performance will definitely be boosted in the long run. He urged the Company to keep up the positive spirit in an endeavour to enhance learning in the county through social responsibility programmes put in place.
The Company also supported Kituni Primary School by constructing two ultra-modern classrooms and pupils have enjoyed using the facility for the past two years. The school's project management committee said the institution was lucky to have been selected among many that requested for similar support at that time.
Residents, especially parents, are very pleased with the support and have promised to develop sugarcane and deliver to the factory at an appropriate time to ensure the factory carries out its functions effectively without a shortage of raw materials in order to continue supporting members of the community.
NSC installs 4mw turbine generator to bolster power supply
Recently, the company put into operation a four-megawatt turbine generator to supplement the power deficit. The Company had been supplementing its operations with a power supply to the residential estates. Installation of a turbo generator is a milestone in Nzoia Sugar Company's efforts towards self-sufficiency in power supply as the Company now relies on Kenya Power supply only when it is not in operation and during start-ups.
After running on a three-megawatts generator, since increasing the tonnes of cane produced per day (TCD) from 2000 to 3000 in 1992, the company finally installed the new addition. This was done on 26th July in 2015. The installation of the four-megawatt generator will also enable wet scrubbers, which could not be used (initially) due to lack of power, to be in use. The wet scrubbers remove particular matter from boiler flue gases before emitting them through the chimney; a good practice and a requirement set in place by environmental laws.
This installation is expected to bring array of benefits, such as reliable power for operations and domestic uses while the factory is in operation, improved time efficiency in the factory, reduced Kenya Power bills, reduced sugar production costs, clean flue gas discharge to the environment and more power for Kenya Power customers.