Speaking with Deputy Managing Director of Qatar Technical Steel Fabrication and Industrial Refrigeration, Michel Mitri, he revealed that the main business was founded by the current Managing Director Mr. Gabi Mitriin 1992 and was named Alfa Industrial Refrigeration, focusing on industrial refrigeration works which was a continuation of the family's line of business.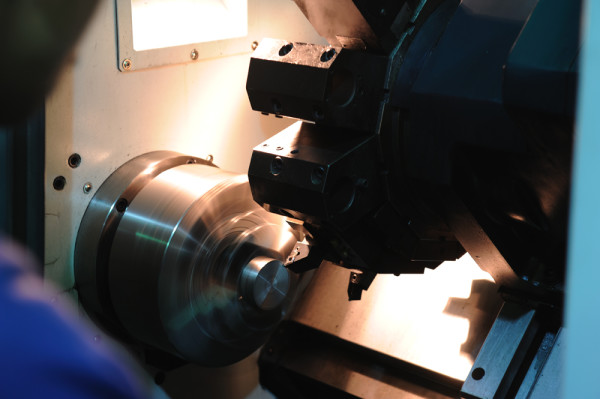 "In addition to the fabrication of cable trunking and cable trays, a few years later we began the production of service Cabinets for the General Electricity and Water Corporation "Kahramaa"," he says.
In 2011, the company underwent a re-launch under the new commercial name Qatar Technical Steel Fabrication and Industrial Refrigeration. To understand why, the events leading up to this point have to be looked at.
90S AND EARLY 2000s
Industrial refrigeration and the fabrication of cable trunking and trays were the main business in the 90s,until 2002 at which time the company took its first steps into diversifying their product range. Michel says the simple reason behind the initiative to diversify their products and services lay in the fact that technically they were able to fabricate different variations of steel products with their machinery assets, which were "humble" at the time –they wanted to maximise the use of these assets. Plus, the market started growing by the 2000s, bringing more opportunities to all operating companies in Qatar.
It was a period of growth, with (machining) products and services introduced in 2002 and custom steel fabrication, such as stainless steel handrails and kitchen equipment, added in 2004. Then, as Michel explains, in 2006 they decided to restructure the company's business.
"We identified the main products that rendered the bulk of our commercial success and looked to redefine our business by these services," he explains, "This added more clarity to what we do and needed to do later and definitely improved on production efficiency of our company. We divided our company into four business divisions, each catering to a specific range of products and services."
Today, Qatar Technical's growing potential and aspirations have lead them to a new plant that  incorporates larger and more advanced production facilities in a total area of 11000 m2located at the New Industrial Area, Doha – Qatar.
Michel explains that this plant is designed to support new-product development and further enhance their existing products by stressing on quality, consistency and compliance with local and international best practices and standards.
"All four of our divisions are covered here," he says, "Industrial Refrigeration which includes cold stores and refrigerated transport vehicles, our Standard Products Division which includes cable support systems, interior fixtures and service cabinets; our Machining Division with its fleet of CNC machinery and where we specialise in the design, modeling and fabrication of custom manufactured dies and moulds up to 6000Kg in weight and lastly laser and automated sheet metal processes support the Steel Fabrication Division product range of stainless steel decorative works, railings and kitchen equipment.
UNIQUENESS
Michel believes that it is important to know what makes your company stand out and to nurture and focus on it. The re-launch in 2011 was an example of this, "What makes us unique is our passion for quality products, quality services and an honest business approach," he says, "We prioritise client satisfaction and stay alert to honour our commitments and to maintain a reputable business."
He explains further that even while the industry is buoyant at the moment, this type of business is particularly demanding, "It's a world of its own; especially when you produce a wider range of products and still aim to achieve the highest standard over the course of the years.
"With all the competition that is in this region, there is still means to improve and embrace a better business. Definitely, global influences, such oil prices or economical regressions, are factors of slowing this type of business down."
BUILDING RELATIONSHIPS
In 1992, Michel reveals, the company began with two operators and two machines and now the business employs 75 staff, utilising over 100 machines and the company is still expanding.
"As part of the relaunch, we are planning to introduce a new administration system that will include several training and evaluation programmes that will allow us to ensure that current and new staff are well prepared to support our diverse operations and that all are aligned with the company's values and contribute to its present and future endeavours," he says.
"Staff development has to be taken seriously," he says, "No institution can progress and achieve further success and legacy without developing the most important asset of all – people. We are doing our best to keep all our plans in place, including employee training and development."
Happy employees usually result in happy customers, but Michel adds that, "As we are in the manufacturing and contracting business, product quality, compliance with required specifications and commitment to delivery terms are essential to a satisfied customer."
It is also for this reason that after sales is such an important part of the customer offering,as customer feedback on their products and quality in application is critical to sustain their business, "One of our future plans is to highlight customer service through the addition of Customer Relations Department which would cater for all of our business divisions products."
KEEPING AHEAD
2016 seems to be a very exciting time for the company and Michel reveals there are a couple of areas of new development that are keeping him on the edge of his seat. A system review is being prepared and they are in the process of obtaining different management quality certifications, "which will inevitably create a solid platform for the entire business to showcase its technical potentials. It is the right time now to match the technical expansion with administrative enhancements.", he added.
In addition to investing in and acquiring advanced machinery, highly skilled operators and engineers, Michel says that a new marketing plan is essential to obtain a redefined attention that will help keep Qatar Technical ahead of the competition.
Qatar Technical are looking at exporting their products to nearby regions first and then to outer regions, "This will be the next chapter in our achievements," he says, "Plans are underway to contact potential regional clients to send the first batch of exported products in the near future."
After a quarter of a century in the making and with the best of the business' offerings yet to come, Qatar Technical has been and will continue being invested in with money, time and dedication.
"The re-launch and these new developments will not only further promote Qatar Technical to the local and regional markets, but will ensure business sustainability and continuity, hopefully for decades to come." Michel concludes.