Grundig, the premium home appliance brand, is unveiling its collection of built-in products at EuroCucina, the world's most prestigious international design event held in Milan from 12th to 17th April. Established 70 years ago, Grundig's German heritage is synonymous with cutting edge technologies that offer durable, high-end products married with refined, timeless design. As a world renowned design exhibition, Eurocucina is the ideal platform for Grundig to showcase credentials.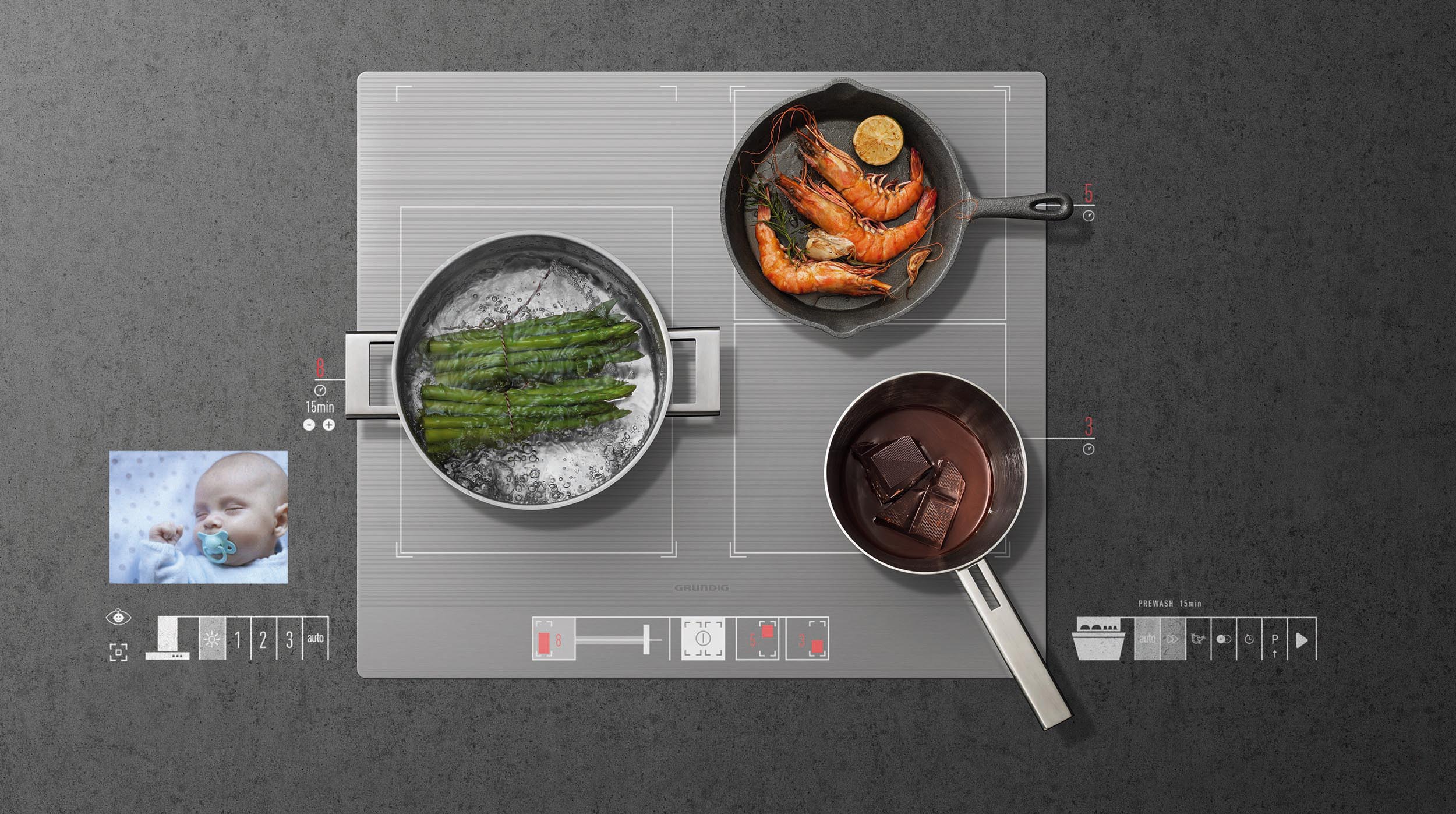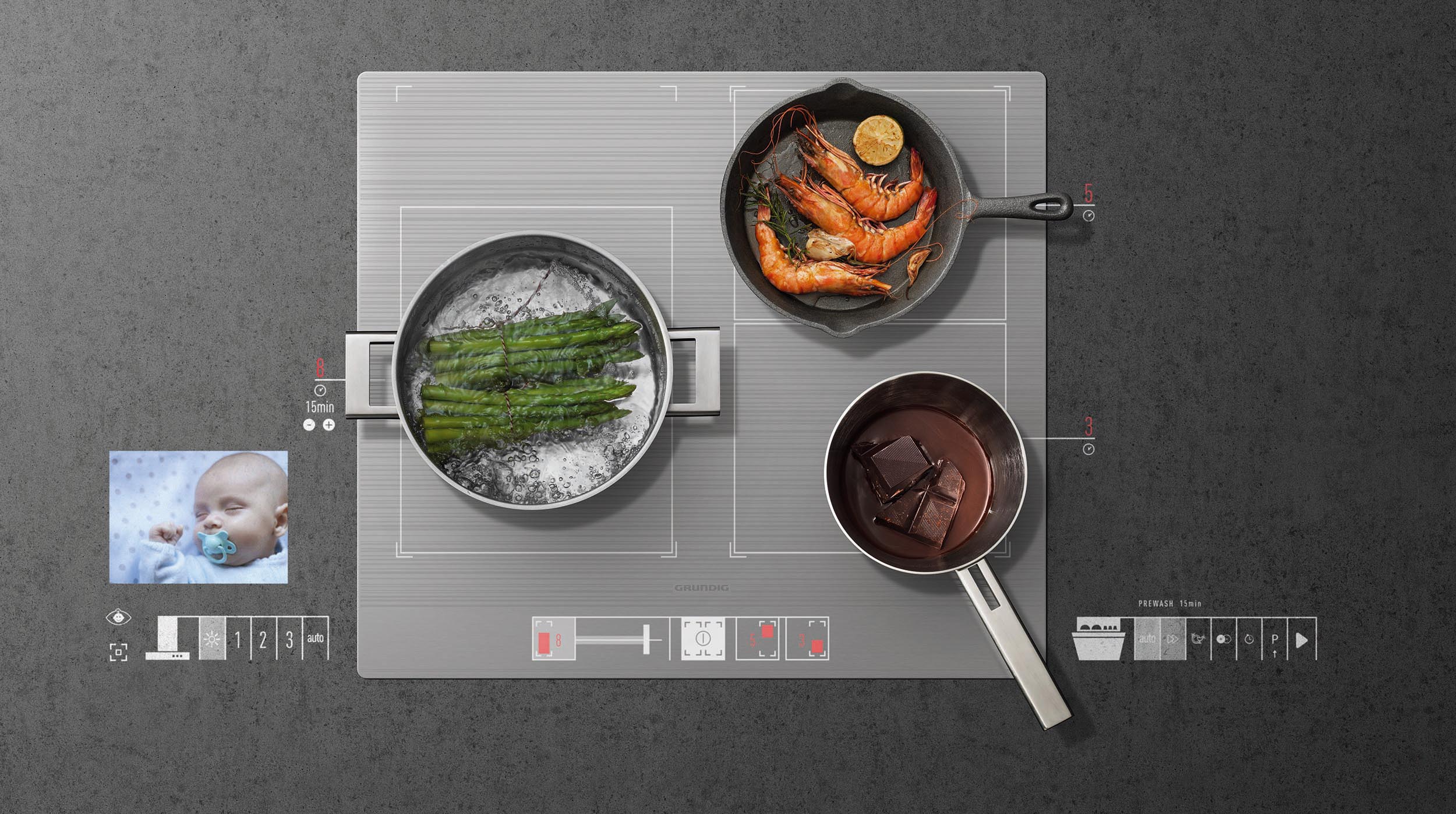 Constantly investing in technology and innovation, Grundig is on a fast growth track worldwide. Sustainability and resource efficiency are the key areas on which Grundig focuses. The premium range of Grundig built-in appliances attaches great significance to eco friendliness along with the brand's strong attributes – high quality, refined pleasures, ease of use and exclusive design.
Aiming to introduce a new era in the field of kitchen appliances, Grundig unveils a premium built-in collection, which includes everything from a complete range of smart connected appliances, to the much-anticipated experience of Virtual User Experience Technology (VUX). In addition, the brand showcases innovations across all categories, which includes an eco-friendly dishwasher that uses just 5.5 litres of water to clean a full load, and intuitive washing machines that detect everything from fabric type to common stains.
"Grundig has a well rooted German quality heritage. It has a strong foothold in home technologies offering a full range of appliances and giving us unique advantages in today's connected world." Hakan Bulgurlu, the CEO of Arçelik says.
Technology and innovation is the foundation for our growth
"As a pioneering home appliances company our entire value chain is crafted with efficiency, innovation and sustainability. For many years, we have been producing the world's most energy and water efficient products. Thanks to our continuous investments in R&D, we are committed to developing technologically advanced products, not only to satisfy consumer demands, but also because we are passionate about protecting the world's diminishing resources." says Hakan Bulgurlu and adds: "Grundig puts sustainability at the heart of its operations. Our investments in the brand have resulted in innovative appliances that not only meet the highest technical standards but also provide with all aspects of sustainability and resource efficiency. We also take great pride in seeing that our efforts have also earned Grundig with some of the best credentials in design and product efficiency."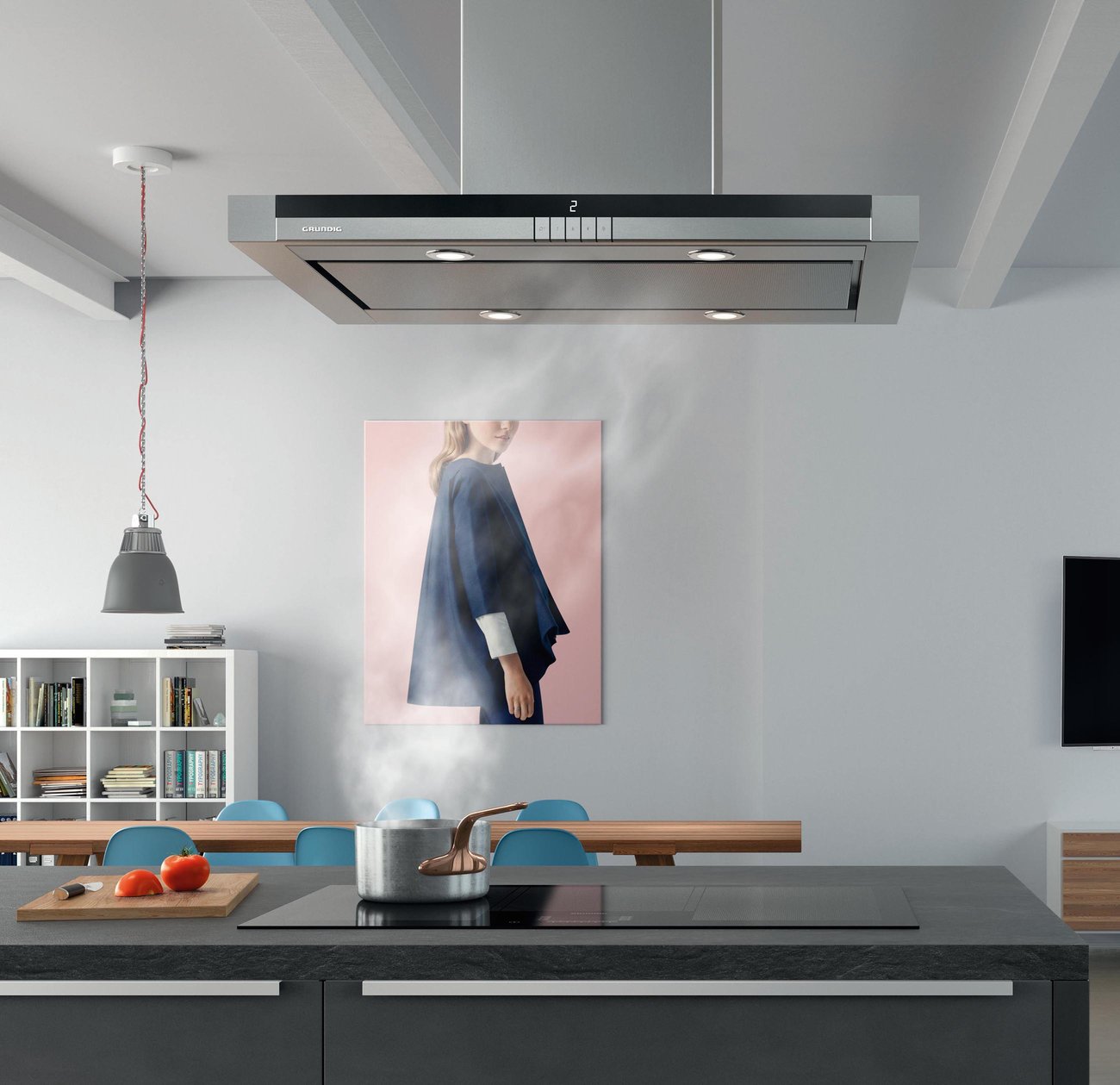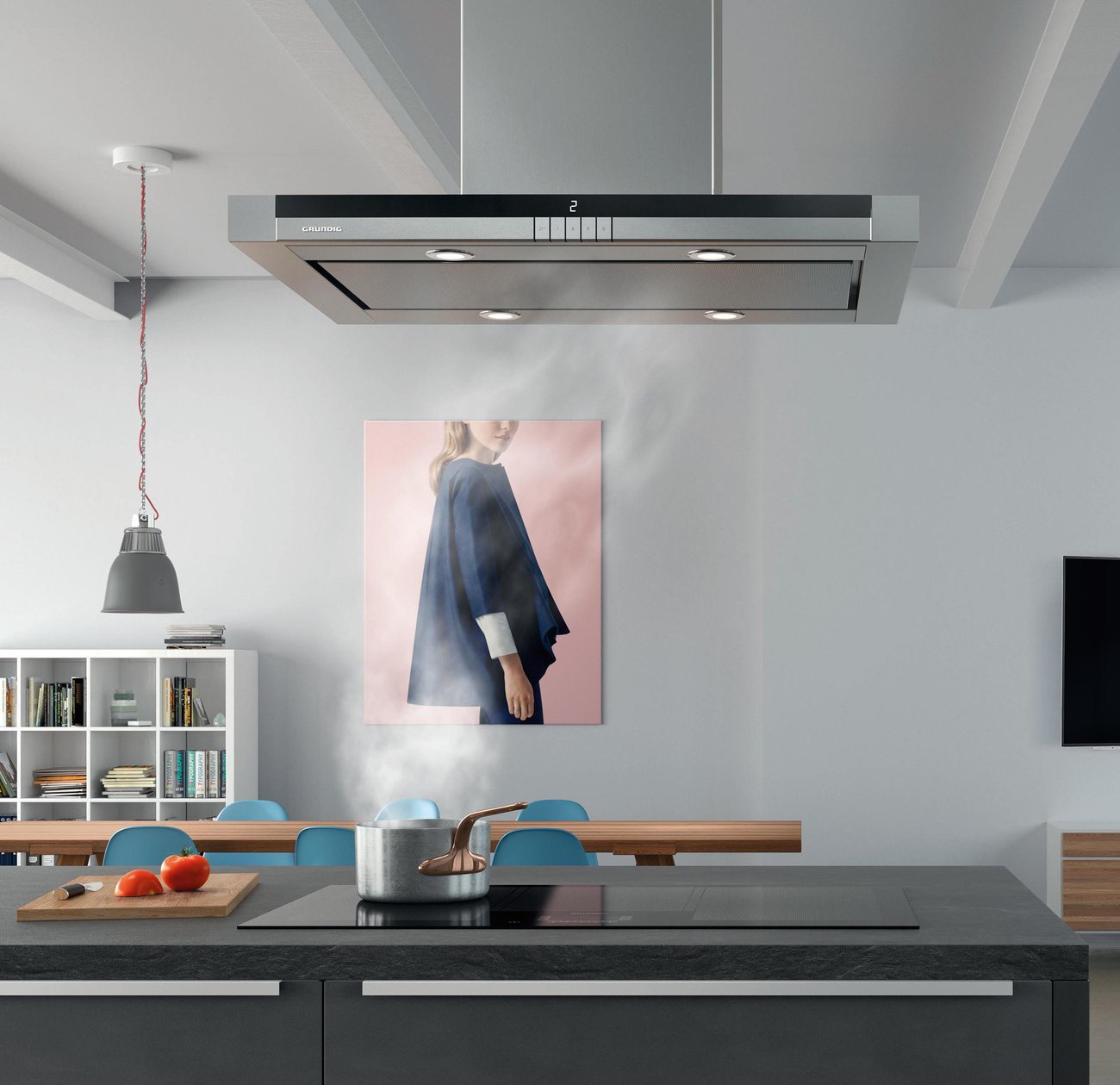 Evolution of technologies
"As part of our continued quest to bring real innovation to the home appliance market, Grundig is tirelessly investigating different design and material components.  Indeed, at EuroCucina, we will be demonstrating how carbon fibre can be used in kitchen appliances with the introduction of our new combi refrigerator which uses carbon fibre doors.  This fascinating, high strength, resilient material ensures the product is incredibly durable, yet can still be designed in sleek, modern looks and textures, epitomised by Grundig.
"Already popular in aerospace, civil engineering and motor sports, carbon fibres have a high chemical resistance, temperature tolerance and strength, as well as a low thermal expansion. It is an exciting development to be bringing this in to the home and we hope this paves the way for better and more sustainable kitchens in the future." Bulgurlu continues.
Pioneering product range on display at EuroCucina
Grundig's other hero products and technologies on display at EuroCucina include VUX – the new control system by means of light projection, introducing a new era of appliance control in the field of kitchen appliances),  Homewhiz – connected home concept that enables customers to control all Grundig smart appliances like a refrigerator, washing machine, tumble dryer, dishwasher and built-in oven, easily with a mobile device or television, Divide & Cook oven that creates two cooking spaces within one oven, gas hobs with highly efficient gas burners saving time and energy, the EcoChamp A+ hoodwith EcoSilent Technology, the dishwasher using as little as 5.5l of water and Custom Fresh+ refrigerator that maintains freshness (of meat, fish, dairy products) up to 3 times longer and Vitamin Care Zone in Cooling products.
A Strong Market Presence
Grundig has successfully transformed from a consumer electronics company to a home electronics manufacturer with an intelligent strategy and efficient products. "In the forthcoming years, we will concentrate on establishing Grundig's position as a full-range supplier all over the world" statesHakan Bulgurlu and goes on saying "We started in Germany and Northern Europe because that's where the brand heritage is the strongest, but now we are rolling out across Europe and many other markets. You will see Grundig becoming a much more global brand. Being an end-to-end producer of electronics and appliances is a key strength for its expansion".
Much of our future growth will come from Grundig
"Grundig is our premium brand and one of our best resources. Since we launched our range of white goods in 2013, we have been on a constant growth track. Last year we achieved almost three-fold sales growth and we will continue to invest heavily in the brand. Our target is to obtain about one fifth of our global sales from Grundig in the next five years." says Bulgurlu.
Grundig's inspiring portfolio of home appliance is growing fast worldwide, with rolling out plans in China, US, South Africa, South East Asia, South America and Australia.
RESPECT FOR FOOD
Grundig partners with "Food for Soul" – A cultural project by Massimo Bottura
Grundig puts sustainability at the heart of its business thanks to its passion for protecting the world's diminishing resources. In line with brand philosophy and values, Grundig supports and develops various projects focused on the sustainability theme to ensure a better future for people, promoting education and cultural exchange. Grundig acts responsibly and attaches great significance to developing technologies that help fulfil its responsibilities, such as refrigerators that provide prolonged storage life for food. Respect for Food is one of the main projects on which the company focuses.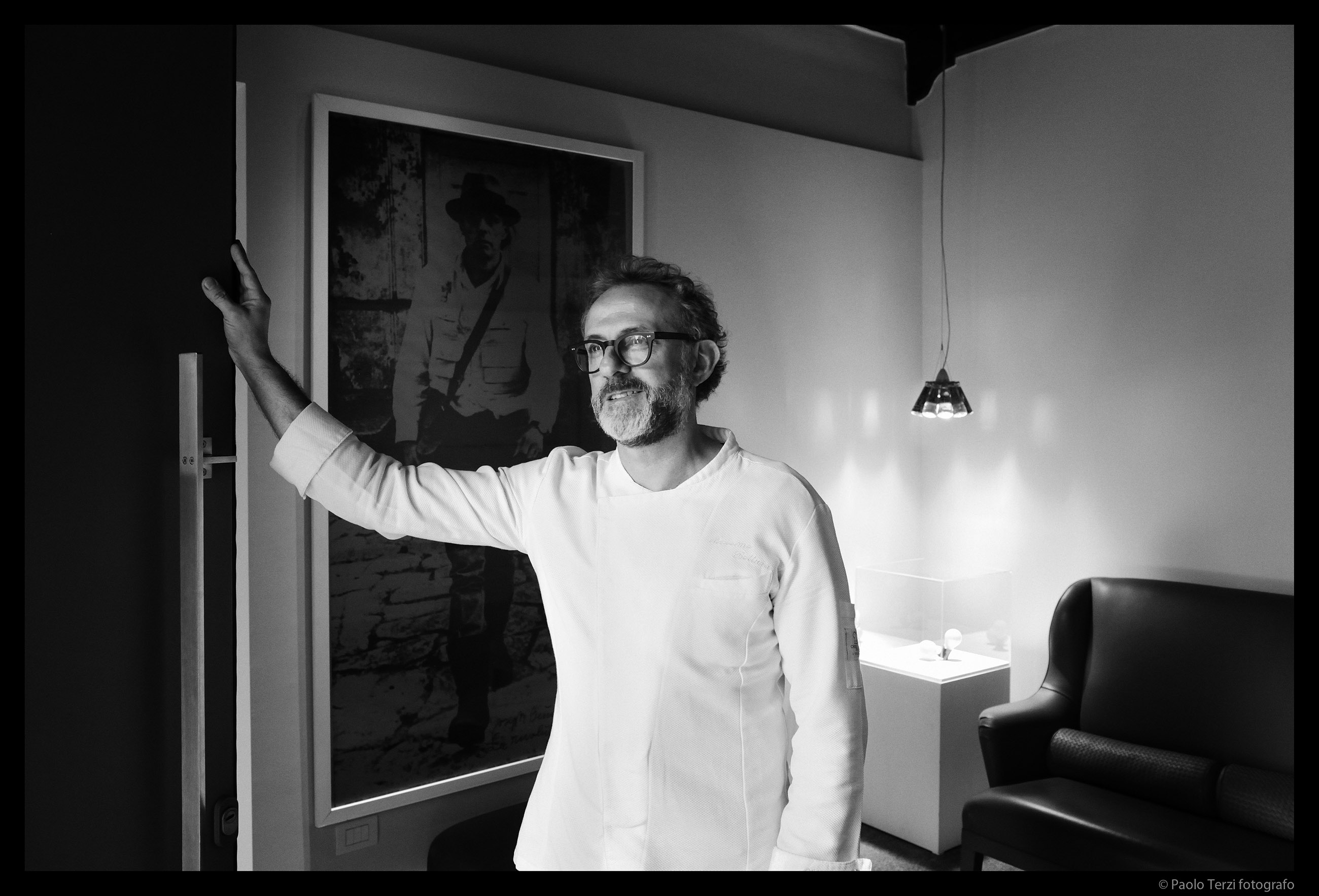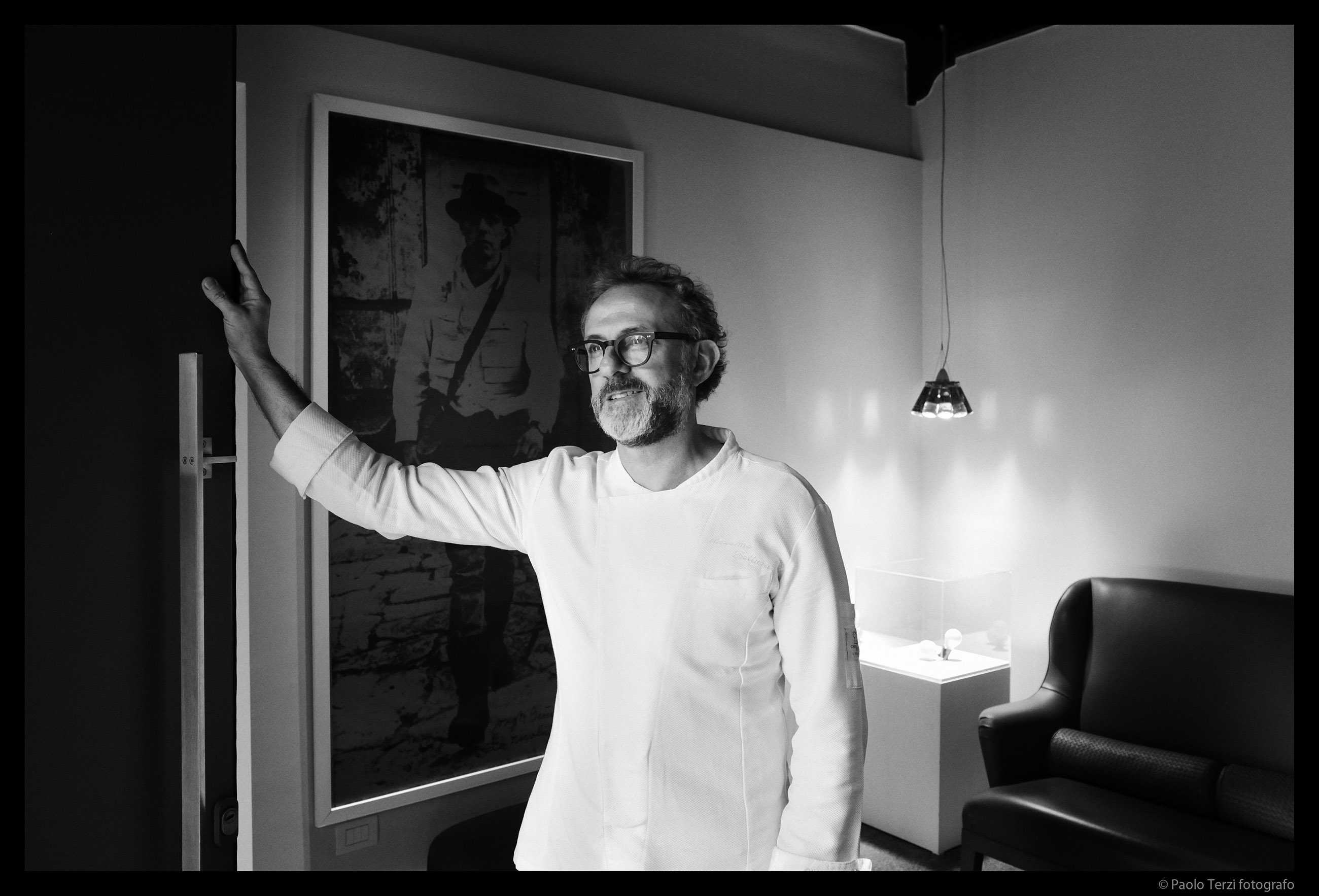 Grundig's passion for sustainability has led to the brand's new partnership. The show also serves as the launch of Grundig's exciting new partnership with world renowned and three Michelin star chef, Massimo Bottura and his Food for Soul project. To celebrate the collaboration, everyday a different Michelin star chef, each sharing the 'Food for Soul' philosophy; the Costardi brothers, Ugo Alciati, Viviana Varese, Matias Perdomo and Fabrizio Ferrari, will have dedicated cooking shows at the Grundig stand throughout the event. They will cook their own recipes, which reflect 'Food for Soul' values, such as the reduction of food waste. Massimo himself was also present on site to speak to visitors about the Food for Soul.
Grundig is passionate about supporting the non-profit association, which aims to reduce the amount of food waste globally through education and inspiration. Grundig technology assumes an authentic ethical role as Massimo Bottura says: "The kitchen is not just about the quality of ingredients but about the quality of ideas". Hakan Bulgurlu, CEO of Arçelik comments: "We are proud to partner with this incredible project that aims to make a positive impact on food waste. By educating more people about how they can reduce food waste and by continuing to develop sustainable products, we hope to make a difference and have a greater effect worldwide".
The idea of Food for Soul was born after Bottura's successful project Refettorio Ambrosiano, a soup kitchen for Milan's citizens in need where 15 tonnes of food, otherwise wasted, were recovered within only five months.
Beautiful, intuitive, sustainable giving your kitchen a seamless feel all over
EuroCucina marks the beginning of a very exciting new phase for Grundig. The brand showcases quality innovations and new extended features while remaining true to its innovative product strategy where function follows design. Originally a front-runner in the field of home electronics and audio devices, Grundig remains true to its legacy, producing high quality designs that remain harmoniously linked to sound. Every single Grundig appliance features a stunning keyboard control panel, reminiscent of a grand piano. This elegant attribute ensures a sleek, uniform look throughout the home. Grundig is synonymous with investing in intuitive technology, timeless design and eco-friendliness.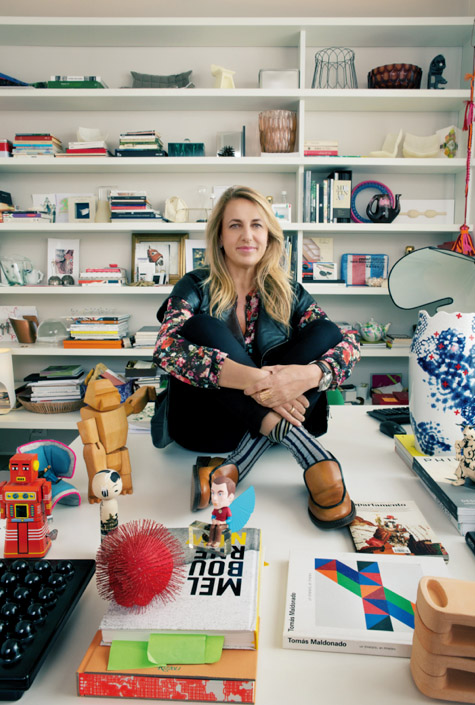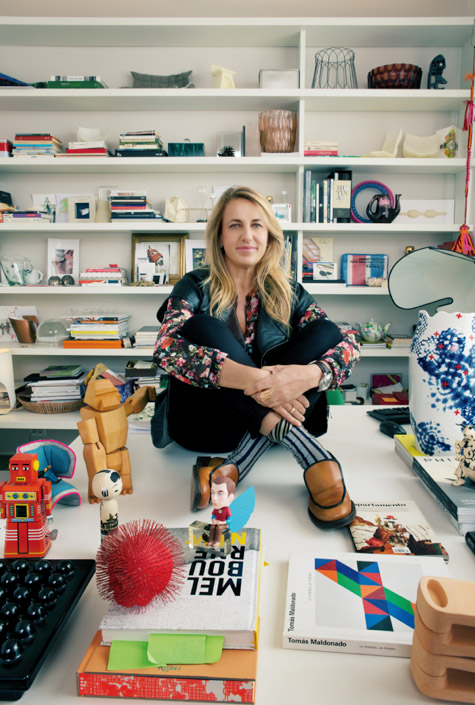 Designed by globally acclaimed Spanish Architect Patricia Urquiola, the stand at EuroCucina features multiple interactive 'zones' demonstrating the entire new Grundig range. Patricia Urquiola has designed "Grundig Home", a booth planned with an architectural style, creating volumes with clean and essential lines. A space that wants to be more than just a construction project but rather an architectural installation, curated by the designer with the aim of leading the visitor into the Grundig world.
Grundig welcomes visitors to its stand (Hall 11, Booth B11/C16) where they can sample fine food, and experience Grundig's technology first-hand.
---
About Grundig
As a European full-range manufacturer, Grundig continuously sets new standards with its home electronics products in terms of design, innovation and resource-efficiency. The brand remains true to its brand attributes including its German heritage and extensive experience of the market, user-friendly and elegant design, high standards and quality control. With a portfolio of more than 500 different products – ranging from Ultra HD TVs, mobile audio devices, hair styling devices, vacuum cleaners and kitchen appliances to ovens, dishwashers and washing machines – the brand offers a solution for every room in the modern home. Accolades received by Grundig include the Product Design Awards, Red Dot Design Awards, and Plus X Awards. The brand has also won critical acclaim from StiWa, a leading global testing institute in Germany and Trusted Reviews, an independent UK testing organisation. Grundig manufacturing plants are located in various locations all around Europe delivering Grundig products to more than 65 countries worldwide. Learn more at www.grundig.com.
About Arçelik
Grundig is a subsidiary of Arçelik A.S. established in 1955, Arcelik is a global appliance and electronics company serving customers in over 130 countries. Its 10 brands (Arçelik, Beko, Grundig, Blomberg, ElektraBregenz, Arctic, Leisure, Flavel, Defy and Altus) offer consumers energy efficient and innovative home electronics products.  Arçelik is the leading supplier of home appliances in Turkey, the number three appliance company in Europe. Arçelik employs more than 27,000 people globally. The company maintains international sales and marketing operations in 30 countries and 15 manufacturing facilities in six countries around the world (Turkey, Romania, Russia, China, South Africa and Thailand). Arçelik has an R&D workforce of over 1000 researchers in Turkey and in different countries, including Cambridge, UK. Arcelik is headquartered Istanbul, Turkey and listed on the Istanbul Stock Exchange (IST: ARCLK). For more information on Arcelik, please visit http://www.arcelikas.com/.
About EuroCucina
The new Grundig built-In collection was launched at EuroCucina in 2016. As a leading international exhibition for high quality kitchen designer goods, EuroCucina is the ideal launch platform for Grundig built-in, demonstrating the brand's cutting edge style credentials. Taking place every two years in Milan, arguably one of the style capitals of the world, EuroCucina brings together top manufacturers and designers from over 160 countries. The show sets the standard for future trends and creates the ideal environment for brands such as Grundig to showcase new designs, concepts and technology.